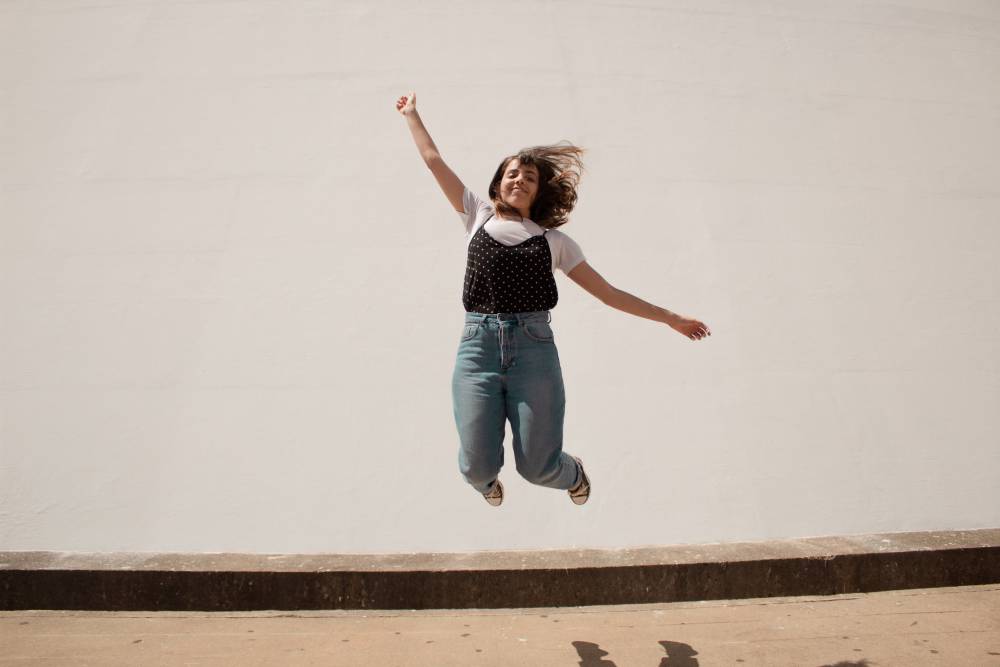 The Amazing Winner of Virgil Abloh Fashion Prize

Rising designer Danielle Elsener won a USD 59,000 grand prize from Virgil Abloh and Evian. It's part of a new sustainability grant announced during New York Fashion Week.

Virgil Abloh is an American designer, entrepreneur, and DJ who has been the artistic director of Louis Vuitton's men's wear collection since March 2018. He is also Evian's Creative Advisor for Sustainable Innovation Design.

The goal of this sustainability grant is to teach fashion designers around the world about Zero Waste design.


"The scale of the waste is astronomical. So any zero-waste solution needs to be scalable so that it becomes an industry norm. [...] The fashion industry is built on infrastructure [...] that is not fundamentally sustainable. I realize we need to find a way to change the way people think about design as quickly as possible."

 - Danielle Elsener, fashion designer


The fashion industry is one of the largest polluters globally. Reducing waste is one of the biggest challenges the fashion industry is facing today.

More than 100 billion articles of clothing are consumed globally every year, as reported by McKinsey. That number has more than doubled over the last 20 years.

One garbage truck of clothes is burned or sent to landfills every second, as reported by the Ellen MacArthur Foundation. Only 1% of all textile waste is recycled into new clothes. More than USD 500 billion is lost due to a lack of reuse and recycling each year.

More than 80% of all clothes end up in landfills to decompose or be incinerated, according to the Global Fashion Agenda.

16.9 million tons of used textile wastes are generated each year in the United States, according to the United States Environmental Protection Agency (EPA).

The average American throws away 70 pounds of clothing every year, as reported by the Council for Textile Recycling.

Clothes are only worn for around a quarter of the global average in America, according to Euromonitor.

Luckily, many key players in the textile and apparel industry are coming up with new materials innovations, business models, tools, and production methods to cut down on waste.

Adidas is launching recycled plastic running shoes made of sustainable yarn and high-performance Boost technology.

Nike is pushing toward zero carbon and zero waste by taking a sustainable design approach to classic silhouettes with recycled canvas uppers.

The Levi's brand is releasing its most sustainable jeans ever, the 502 from its Wellthread collection made from high-quality, recycled denim.

And students from fashion schools around the world are encouraged to learn about upcycling.

However, sustainable apparel design remains a niche market and none of these solutions have scaled.

Most factories aren't equipped with the infrastructure and technology necessary to produce zero waste designs effectively.

The new grant from Virgil Abloh and Evian, called Activate Movement, aims to change that.





Judged by Virgil Abloh and Evian's global vice-president Shweta Harit, Danielle Elsener's winning proposal take an amazing approach to reduce waste in the fashion industry.

She plans to boost education on zero-waste design with a series of workshops and courses and collaborate with tech companies to implement new software and machinery in factories.

Danielle Elsener is a Portland-based fashion designer who studied menswear at the Royal College of Art in London. She now wants to develop sustainable techniques to an industry-wide level and install new infrastructures in factories.

Fashion's waste is a complicated problem that needs a complex solution. Let's hope that with enough work, determination, funding, and connections, Danielle Elsener will manage to transform the wasteful apparel industry into a more inclusive, regenerative, and circular one.
Was this article helpful to you? Please tell us what you liked or didn't like in the comments below.