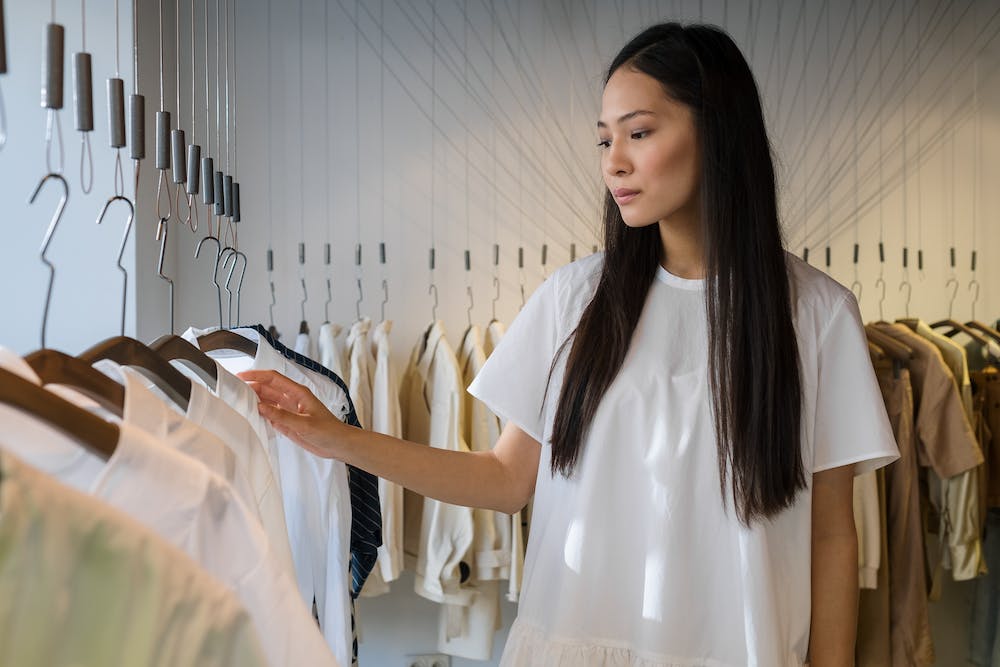 How To Impress At A Retail Job Interview: 16 Looks
We all know that interviews can be mega stressful. Coming across confident, trying to remember everything you want to say, and making a decent first impression are all par for the course. If you're freaking out about what to wear to your retail job interview, then worry no more.
It can be especially confusing if you are applying for a job in a shop where they don't sell business attire. You may be wondering, what is more important - nodding to the company's aesthetic or looking smart? This blog will answer exactly that.
From loose shirts to turtlenecks to pantsuits, no matter what your style, we have you covered. So read on for these ultimate looks that will have your future retail employers rushing to offer you the job.
Panaprium is proud to be 100% independent, free of any influence, and not sponsored. We carefully handpick products from brands we trust. Thank you so much for buying something through our link, as we may earn a commission that supports us.
Minikilt and Turtleneck
I'm Scottish, so of course I am a minikilt ally. But it's not just us Scots that appreciate this item. The minikilt is a fashion-forward choice that looks beyond cute when paired with a turtleneck. 
This ensemble is both chic and fashionable, especially in settings that appreciate a touch of creativity.
Check out these affordable and ethically made turtlenecks to help you slay.
Linen Suit 
A linen suit exudes professionalism with a touch of sophistication. This choice not only shows your commitment to a polished appearance but also demonstrates your understanding of fashion.
Choose muted earthy tones for a classy vibe, or opt for brights to showcase a more vibrant personality.
Check out these sustainable and affordable suits for men and women.
Open Shirt and Jeans 
Gone are the days when we were required to wear a smart suit and tie to job interviews. Dress codes are evolving, and for a retail interview, an open shirt paired with well-fitted jeans can strike the right balance between casual and professional. 
This look reflects a modern approach while maintaining a sense of style.
Find your ideal pair of jeans from this stunning selection. 
Smart Casual
Opt for a smart casual ensemble that combines comfort and professionalism. A tailored blazer over a crisp shirt or blouse, paired with tailored trousers or a pencil skirt, sends the message that you're serious about the position while embracing a contemporary dress code.
Keep in mind to wear minimal accessories that don't distract from the overall vibe.
Want to know what to wear to a job interview for a restaurant, then look no further.
Well-Fitting Clothes
Regardless of the style you choose, prioritize well-fitting clothes. 
A perfectly tailored outfit not only enhances your overall appearance but also conveys attention to detail and a keen sense of personal presentation. 
Consider tailored pants, waistcoats and well-fitting tops for an easily achievable classy look. It will prove to your future retail employer that you understand style and fit which is vital to any retail role.
Here are the best interview outfits for a daycare role.
Skirt and Cardigan
A classic skirt and cardigan combo is a timeless choice for a retail job interview. It's versatile, allowing you to showcase your style while maintaining an air of sophistication. 
Choose colors that complement each other for a cohesive look.
Grab the best affordable and sustainable cardigan to complete your look now.
Smart Shirt and Khakis
Pairing a smart shirt with khakis strikes the perfect balance between professionalism and a relaxed vibe. This look is particularly suitable for retail interviews where a more casual dress code may be accepted.
Pair with a pair of low heels, cute loafers, or buckle shoes to really make the outfit pop.
Find out how to dress for a Hooters job interview here.
Dress and Blazer
A well-chosen dress, when paired with a structured blazer, creates a powerful and polished look. It's feminine, and stylish, and demonstrates your ability to blend fashion with professionalism.
This look is a surefire way to make you look like a baddie worthy of an on-the-spot hire.
Discover these gorgeous hemp blazers for men and women now.
Eye-Catching Print
They're not for everyone, but if bold and colorful is your jam, then this could be the perfect fit for you.
Make a memorable impression with an eye-catching print, whether it's on a blouse, dress, or accessory. Just ensure the print is tasteful and aligns with the company's culture.
Find the 15 most easy and cute ways to dress like a teacher.
Cropped Jeans and Plaid Blazer
Combine fashion-forward cropped jeans with a tailored plaid blazer for a trendy yet professional appearance. This look showcases your style while adhering to a level of formality suitable for an interview.
Stick to pastel tones for an approachable and friendly vibe.
Find the 15 best affordable and sustainable mom jeans in 2023.
Sweater and Skirt
A well-chosen sweater paired with a skirt can create a cozy yet professional look. Choose neutral tones or subtle patterns to maintain a refined appearance.
Depending on your own fashion sense you could play around with layering, oversized fits and different textures to create a stylish and memorable fit.
Take a peek at the 15 best organic cotton sweaters and jumpers.
Color Palette
Coordinating your outfit using a cohesive color palette. This demonstrates your ability to create a polished and harmonious look, a skill that can translate well into retail merchandising.
Choosing colors that compliment your skin tone, eyes or hair will go a long way, so choose carefully.
Here are the best outfit tips for a nursing interview.
Pencil Skirt and Tunic Top
A classic pencil skirt paired with a stylish tunic top strikes a balance between sophistication and contemporary style. 
This look communicates professionalism and a keen sense of fashion awareness.
Pick up your perfect pencil skirt from this pretty selection.
Nod to the Company
Incorporate subtle nods to the company's aesthetic or colors into your outfit. For example, if you're going for a job at lululemon, then wear something smart with a dash of sporty.
This small detail demonstrates your interest in the brand and your commitment to aligning with its image. 
Check out our interview tips for nailing an interview at lululemon.
High Waisted Pants and Kimono
Elevate your look with high-waisted pants and a kimono. This fit is business-casual with a flair of femininity. 
This combination is stylish and professional, offering a unique twist to the traditional interview attire.
Grab the ideal kimono to go with your outfit now.
Shirt Dress
A well-tailored shirt dress can be a versatile and professional choice. It's easy to style and ensures a put-together appearance, making it an ideal option for a retail job interview.
Pair with smart sneakers, low heels or brogues and you will be sure to dress to impress.
Check out these stunning affordable and ethical dresses now.
Was this article helpful to you? Please tell us what you liked or didn't like in the comments below.
About the Author: Catriona Jean