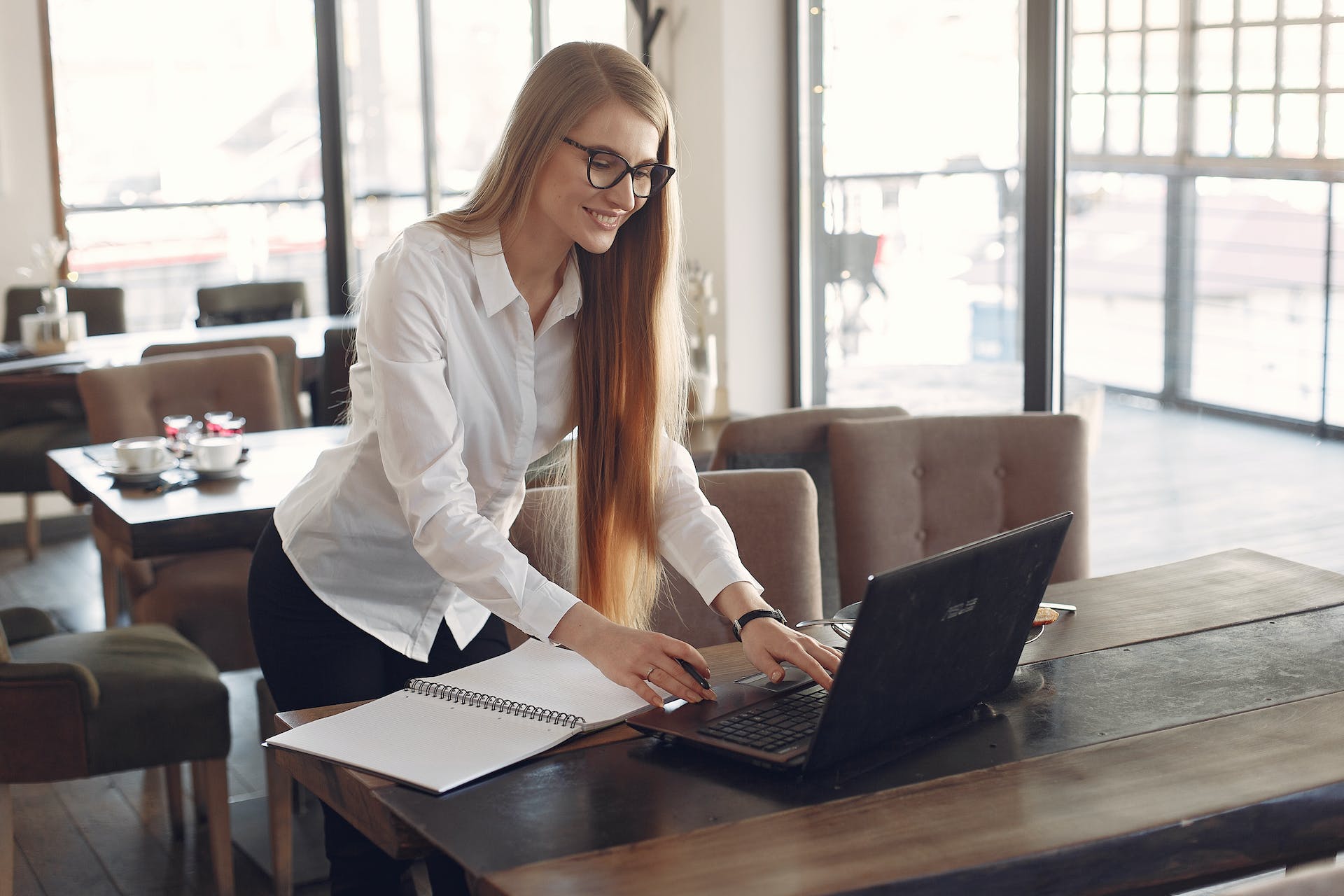 What To Wear To Restaurant Interviews - 15 Best Outfits
No matter what position you are applying for, attending a restaurant interview can be challenging in terms of attire.
That's because when we enter restaurants as customers, we mainly notice other customers and employees wearing uniforms. We are never exposed to people going there for an interview.

Your appearance is the first thing other people notice even before a conversation starts. This means your clothes play a very important role in the process of making an amazing first impression. You need an elegant outfit that highlights your best features and is appropriate for the occasion.

Keep scrolling to find out what the best restaurant interview outfits are.
Panaprium is proud to be 100% independent, free of any influence, and not sponsored. We carefully handpick products from brands we trust. Thank you so much for buying something through our link, as we may earn a commission that supports us.

Types of establishments
The most important thing when it comes to choosing your interview outfit is the type of establishment you are going to.
We often use the name "restaurant" for any location where you can sit down and have food served.
However, some locations are very laid-back, while others fit in the mid to upscale category and are more pretentious.
In general, a more relaxed environment will allow a more relaxed outfit and a little bit of room to play with colors and textures, while a high-end restaurant will have more rules and will require something elegant.
For example, if you want to work in a pub that also serves food, you can wear a polo shirt and a pair of trousers. For an exclusive location, you'll need a shirt and a blazer.

Black pants
Black paints are one of the most versatile clothing items that you can wear for a restaurant interview.
They work fantastic for any type of restaurant. You can dress them up or down, depending on the desired result.
Check out our tips on how to style black pants.

Blazers
A blazer is another universal item that works well for both casual and upscale locations.
If you want a more relaxed outfit you can wear a T-shirt underneath. For a sophisticated look, choose a cute shirt and a pair of black pants to complete your outfit.
Discover the best recycled blazers for an elegant outfit.

Business suits
Look like you mean business with an amazing suit. This is the perfect recipe for high-end restaurant interviews.
It may sound complicated, but the right suit will save you a lot of time otherwise spend mixing and matching clothes in order to obtain the best outfit.
Choose one of these sustainable and affordable suits for a classy look.

Shirts
Nothing beats the simplicity, practicality, and elegance of a crisp white shirt!
Shirts are the ultimate go-to clothing piece for any type of interview. You can dress them up or down, according to your needs.
Make a great first impression with one of these 15 best ethical button-up shirts.

Shoes
Go for a comfortable pair of shoes that will allow you to look and feel great.
Choose a black and closed-toe design that is versatile and looks amazing with any interview outfit.
Here are the 30 best ethical and vegan shoe companies.

Neutral colors
If you don't know what colors are best for an interview outfit, you should stick to neutral colors because you can't go wrong with them.
Bright colors are attention-grabbing and can be considered unprofessional. On the other hand, neutral colors will always be appropriate for neat and elegant outfits.
Read our best tips for an elegant fashion style.

Basic tops
Basic items are essential when it comes to creating versatile interview outfits.
A basic top can save the day whenever you don't know what to wear. Purchase yours from a sustainable brand.



Lingerie
Most often than not people don't pay enough attention to the lingerie they are wearing.
This is wrong because lingerie can complete an outfit, even if it's not visible. It provides support, it protects your body and it can increase your confidence.
Uncomfortable underwear can have the exact opposite effect.
Choose lingerie in a color close to your skin color, or to the clothing items you are wearing. Make sure it isn't visible because that's unprofessional during job interviews.
Take a look at our sustainable recommendations.

Midi skirts
If you want a feminine outfit, choose a beautiful midi skirt.
Black is easy to match with any other color, and it always looks professional that's why it should be your go-to color when it comes to interview clothes.
Check out the best affordable and sustainable pencil skirts.

Avoid athletic wear
Sports clothes are great if you play sports or if you want a cool outfit to wear in your free time. For a job interview, athletic wear is extremely unprofessional and you should avoid it at all costs.
Always go for elegant clothes that show your dedication and interest in the job.

Avoid revealing clothes
No matter how attractive you look in revealing clothes, you should stay away from them if you want an elegant and professional outfit.
Don't wear sleeveless tops with spaghetti straps, mini skirts, mini dresses, off-shoulder tops, backless designs, or anything else that reveals too much skin.
Let yourself be inspired by the 20 best affordable and sustainable work clothing brands.

Prints

Prints can be distracting and it's very difficult to decide which ones are appropriate for interviews and which are not.
In general, you should avoid texts, regardless of the type of message that it's written. Stay away from very bright prints that combine many colors and shapes because they are attention-grabbing and unnecessary. 
A simple outfit it always a better choice.
If you love printed clothes, stick to stripes. Choose a striped shirt and wear it with a black pair of pants or a black skirt.
For more fashion inspiration, read our article.



Bags
Don't show up to the interview with your phone in your hands. Instead, use a beautiful bag to keep your belongings.
This way, your entire appearance will look more put-together and professional.
Purchase an amazing bag from a sustainable brand.

Winter coats
Wear a winter coat if it's cold outside! Always make sure your outfit is appropriate for the weather conditions.
For an elegant look, you will need an elegant coat as well.
Check out our sustainable selection.



Summing up
Make a great first impression during a restaurant interview with an elegant and simple outfit.
Avoid attention-grabbing details of any kind, as well as very relaxed clothes.
Inform yourself about the type of location you are going to, and dress accordingly. Remember, being underdressed or overdressed will not do you any favors!
Complete your professional outfit with a positive attitude!
If you like this article, share it with your friends!
Was this article helpful to you? Please tell us what you liked or didn't like in the comments below.
About the Author: Miruna Dulcea