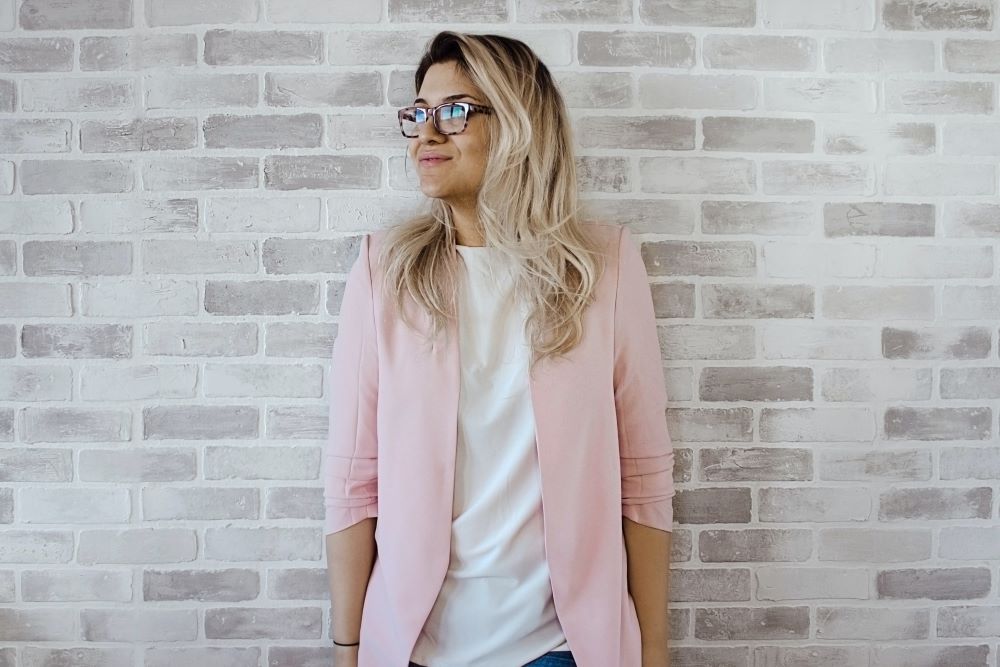 Best Outfit Tips for a Successful Nursing Interview
What you wear to an interview is important to give your prospective employer the right first impression and make you feel confident. What you wear can help or hurt your chances of getting the job. However, knowing what to wear can be as stressful as the interview itself.
When going for a nursing interview, you will want to pass on your scrubs and instead go for professional, office clothes. Dress for the position you want, the higher the position, the more formal you want your clothes to be. 
What is most important is to look professional, well-groomed, and enthusiastic for the job position. Let's take a look at some stylish, professional looks.
Panaprium is proud to be 100% independent, free of any influence, and not sponsored. We carefully handpick products from brands we trust. Thank you so much for buying something through our link, as we may earn a commission that supports us.
Suit
For men and women, a suit is a professional, formal look that is sure to make a great first impression. For a more formal look, pair your suit with a matching tie and pocket square. For a more casual look, skip the tie and wear your suit jacket open. For either option, go for a solid-colored suit and avoid any bold and wild patterns.
Check out these suits for men and women.
Dress Shirt 
A dress shirt is a versatile option for men and women that can be worn in a variety of ways. Wear it with a suit or dress pants for peak professionalism, or pair it with dark jeans if the company has a more relaxed dress code.  
Blouse
A blouse is appropriate for most if not all job interviews. Make sure your blouse is modest enough for an office setting. Pair it with dress slacks or a skirt and layer it under a blazer for a more dynamic look.
Dress Slacks 
Dress slacks or dress pants are a great, easy option for both men and women. You can find them in a variety of styles and fits to work with your style and comfort levels.  
Dress Shoes 
Plan to wear a pair of dress shoes, flats, or low-heeled shoes to your interview. Your shoes will look professional and blend in with the rest of your outfit. Make sure your shoes are cleaned and polished and are comfortable to wear so you are not distracted by foot pain.
Cover Tattoos
Different medical facilities will have different policies when it comes to tattoos. For the interview process, the safest bet is to cover any tattoos if possible until you learn what that specific clinic's policy is.
Find ways to cover your tattoo here.
Belt 
To really look put together, wear a belt with your outfit. A belt is a versatile accessory that can be worn with a suit, dress pants, or a skirt.  
Skirt
A skirt is another fitting choice for an office setting. Make sure it is not too tight and goes down to at least your knees. Also, opt for a solid color that can easily be paired with any top and shoes for an easy outfit.
Dress
A dress is still a professional option. Be mindful that your dress is not too tight, nor too revealing. An a-line or sheath dress are both great options to wear that will help you look professional and well put together. 
Blazer
A blazer is an easy layer to wear over a blouse or dress shirt to add more dimension to your look. It is also a great way to elevate your outfit if you feel what you have on is too plain or not professional enough for your interview. 
Modest Accessories 
If you want to wear jewelry or accessories, make sure they are not big and loud. Bold jewelry can take the interviewer's attention away from you and what you are saying. Instead, opt for smaller minimalist pieces such as a watch or a thin necklace.
Minimal Makeup
Your makeup for an interview should be minimal, elevating your natural face without changing it. Bold makeup can be distracting and look unprofessional in an office setting. Less is more when it comes to an interview.
Learn what makeup artists wear here.
Well-Groomed 
Being well-groomed for a nursing interview is key to showing that you can uphold the highest standards of order and hygiene often required in a clinical environment. Make sure your clothes are wrinkle and stain-free. Make sure your nails are clean and your hair is neatly groomed and out of your face.  
Not only will you look put together, but you will show your future employer that you pay attention to detail.
Keep your hair back with these hair accessories.
Avoid Jeans or Shorts
Even if the employer's office is more casual, it is best to avoid jeans and shorts for your interview. In general, both are too casual and can be seen as disrespectful to your future employer by showing you don't care enough about their clinic or their time.
Save these jeans for after the interview.
Avoid Scrubs
Although you will most likely wear scrubs for the job, at a nursing interview, business clothes are expected as you will most likely be in an office setting. If you are planning to shadow an employee in the clinic after the interview, bring your scrubs in your bag and change into them after the interview. 
By wearing professional clothes, you are showing that you care about the clinic, employees, and patient care, as well as looking well-groomed and put together.
Save these scrub brands for after you get the job.
Dress Socks 
Even the socks you choose matter for an interview. Dark, solid socks will go with anything and they won't be distracting or pull the attention away from you.
Professional Bag or Purse 
Choose a professional bag or purse to put your phone and belongings in, as well as any documents you might need. A bag is a great way to accessorize and show attention to detail by having it match or go with your outfit.
Check out these bags and purses.
Was this article helpful to you? Please tell us what you liked or didn't like in the comments below.
About the Author: Shelby Bonner