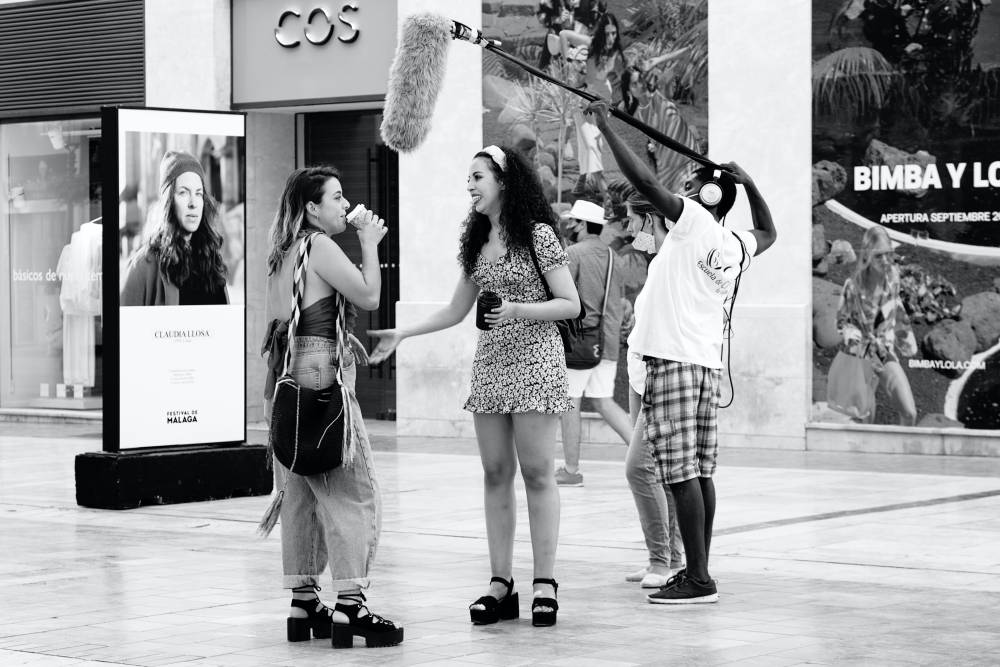 Six Easy Steps To Sustainable Fashion Post-COVID-19

The COVID-19 crisis has sunk many industries, including the textile and apparel industry. Fashion businesses all over the world are in trouble due to the coronavirus pandemic and subsequent lockdowns.

Many brands and retailers worldwide canceled orders and closed stores down. Some of them even refused to pay for already manufactures clothing.

The consequences of COVID-19 are devastating, especially for developing East-Asian countries where most clothing manufacturing occurs today. Factories stood still, businesses went bankrupt, and millions of people lost their livelihood.

Farmers and garment factory workers were laid off and returned to their hometowns without enough resources to nourish their future and their families.

Thankfully, conscious consumerism is growing. Many fashion buyers believe that apparel companies must address environmental and social issues, as shown by recent studies.

Sustainability has become more present in consumers' minds. They see the urgency to reduce waste, pollution, and carbon emissions, according to the McKinsey COVID-19 consumer survey.

The most promising change after the pandemic is the globally growing importance of local, fair, ethical, and sustainable apparel production. Fashion doesn't have the luxury to ignore sustainability anymore.

The COVID-19 has forced us to rethink the way we produce and consume clothes. And that's a great thing. Ultimately, every progress takes time. But with a collective effort, we can all work towards making fashion more sustainable.

The fashion industry is one of the largest polluters globally. It has been responsible for environmental degradation and human rights violations for decades. The COVID-19 crisis has only made it more obvious.

Here are six easy ways to transform the global fashion industry into a sustainable alternative post-COVID-19.


Panaprium is proud to be 100% independent, free of any influence, and not sponsored. We carefully handpick products from brands we trust. Thank you so much for buying something through our link, as we may earn a commission that supports us.

1. Seasonless fashion


Fast fashion makes new fashion lines every season. It encourages consumers to visit stores and buy new products more often.

Overproduction and overconsumption of cheaply made clothing leads to
new garments that replace old designs very quickly.

On the other hand, sustainable fashion brands encourage consumers to buy less but higher quality.

While fast fashion retail giants want you to spend more and more as often as possible, responsible labels reject excessive consumerism.

They design classic and timeless clothes that last beyond the season. As you wear the same clothes many times, you focus on necessary pieces that value each purchase.


2. Material innovation


Unfortunately, not all fabrics are environmentally friendly. With increased environmental awareness, many people realize the disastrous impact that the fashion industry has on the planet and its inhabitants.

Only a tiny fraction of the resources used by the textile industry is renewable. It's now more important than ever to shop for eco-friendly and sustainable fabrics.

Most of the clothes we wear have a terrible impact on people, animals, and the planet. They are full of toxic chemicals and consume crazy amounts of resources, land, water, and energy.

Build a more conscious wardrobe that does better for people and the planet. Shop for more ethical brands that use sustainable materials.




3. Collaboration and communication

The COVID-19 crisis has brought the fashion industry to its knees. To survive, textile and apparel companies must adapt to the shift in consumers' demand for sustainability.

Profound changes in the way we produce and consume clothes are necessary. They require technological innovations and collaborations with suppliers and manufacturing partners.

The industry must become sustainable and ethical, placing the welfare of people, animals, and the planet at the center of discussions, before profits.


4. Transparency and traceability


Sustainability is a powerful marketing strategy. And too many fashion brands make misleading claims about their environmental impact.

This practice is called greenwashing, an ever-increasing trend in green business, as consumers demand more eco-friendly products, and the industry struggles to adapt.

Eco-conscious consumers are now demanding more transparency. They want to know #WhoMadeMyClothes and their impact on the environment.

The Fashion Transparency Index can help. It's a tool that pushes fashion brands and retailers to be more transparent.

Transparency and traceability have different meanings but are crucial for consumers and the fashion industry. They encourage positive innovation and meaningful changes.

Transparency in the fashion industry implies producing and distributing apparel and accessories with practices that are easy to see with more openness, communication, and accountability.




5. Circular fashion


The fashion industry must move away from the traditional and linear business model of take-make-waste toward a more circular and regenerative textile economy.

To build trust, find customers, suppliers, and partners, fashion brands and retailers must remain optimistic, provide value, and take massive action for more ecological, social, and economic sustainability practices.

Entrepreneurs, founders, industry experts, educators, and policymakers need to spark conversations to educate and inspire about circular fashion.

More than ever before, the world needs new business models around innovative and sustainable solutions to tackle environmental and social challenges.


6. Diversity and inclusivity


Fashion cannot become sustainable without diversity and inclusivity.

Diversity is one of the components of sustainable fashion. Social sustainability is the least understood but most crucial part of sustainable development.

Fashion businesses that ignore to embrace diversity and sustainability risk losing trust, image, and alienating customers.

Inclusivity is one of the primary dimensions and topics of social sustainability in a community, on the same level as equity, quality of life, and responsibility.

Efforts toward sustainable development won't succeed without addressing social dimensions more comprehensively.


Was this article helpful to you? Please tell us what you liked or didn't like in the comments below.