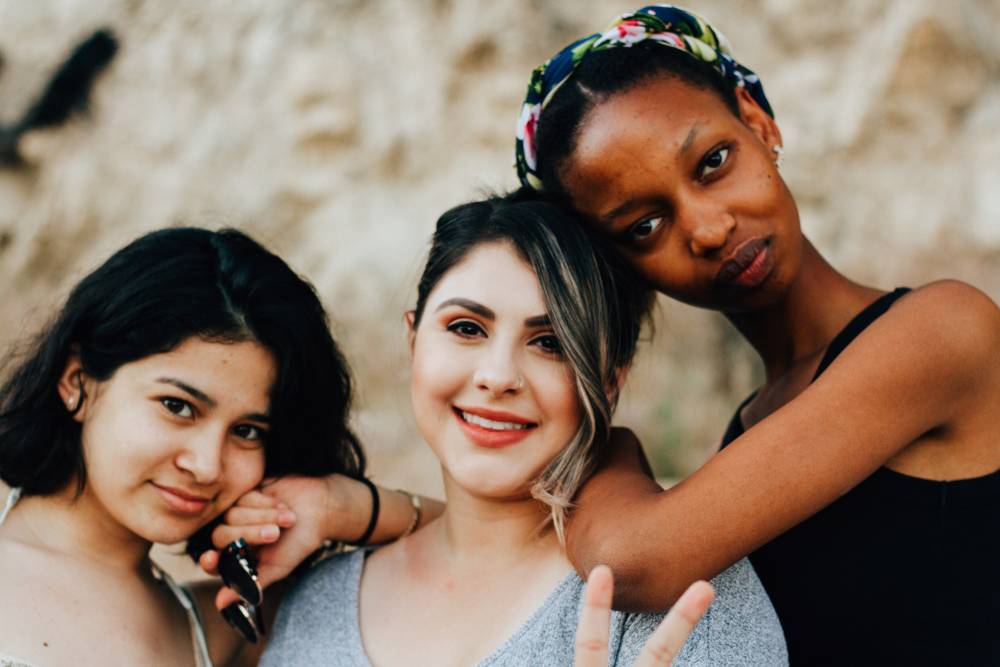 Fashion Cannot Become Sustainable Without Diversity

Diversity is one of the key components of sustainable fashion. Social sustainability is the least understood but most crucial part of sustainable development.

Systemic racism also exists in the fashion industry, as shown but the recent discrimination accusations towards Reformation from a former employee. It fails to provide equal career opportunities and treat all people fairly.
"Our mission is to bring sustainability to everyone, and part of sustainability is treating people equally. I realize that I have failed all of you in that regard - especially the black community."

 - Yael Aflalo, former Reformation Chief Executive Officer


Fashion businesses ignoring to embrace diversity and sustainability risk losing trust, image, and alienating customers. Unfortunately, social sustainability has much less attention in the public eye than environmental and economic sustainability.

It's as important if not more to treat all workers fairly in the fashion supply chain, from raw materials suppliers to garments manufacturers, distribution partners, and clothing retailers.
"All of these issues are connected. If the humans where you manufacture don't have clean drinking water, then it doesn't matter if you're using less water in your manufacturing."

 - Aja Barber, writer, and fashion consultant



The concept of social sustainability includes livability, community development, social support, responsibility, and justice, cultural competence, human and labor rights, health, and social equality.

Diversity is one of the primary dimensions and topics of social sustainability in a community, as well as equity, quality of life, and responsibility.

"Social sustainability occurs when the formal and informal processes; systems; structures; and relationships actively support the capacity of current and future generations to create healthy and livable communities. Socially sustainable communities are equitable, diverse, connected, and democratic and provide a good quality of life."

 - Western Australia Council of Social Services (WACOSS)


According to Nobel Laureate Amartya Kumar Sen, social sustainability has 5 dimensions, including diversity. To determine if a project or business is socially sustainable and diverse, it must:
identify diverse groups within the target group and look at ways to meet their particular needs,
recognize diversity within cultural, ethnic, and racial groups,
allow for diverse viewpoints, beliefs, and values to be taken into consideration,
promote understanding and acceptance within the broader community of diverse backgrounds, cultures, and life circumstances.

The fashion industry is global with various communities all around the world. It cannot become sustainable without diversity.


Research has shown that companies with more diverse workforces perform better financially and in environmental compliance. According to McKinsey, companies in the top quartile for racial and ethnic diversity are 35 percent more likely to have financial returns above their respective national industry medians.

Cultural, gender, racial, ethnic diversity makes fashion more creative, productive, and sustainable. Sustainability-focused businesses are also diverse.
"A lack of racial diversity and gender diversity is actually hurting organizations in specific and measurable ways. There are incredibly broad and deep benefits to having people of color on the board and across leadership."

 - Christy Glass, Professor of Sociology at Utah State University (USU)
Unfortunately, many fashion social media influencers notice that not all apparel brands are willing to work with everyone equally.

Influencers rely on brands for money and are excited to work with them but are often neglected because of the image specific brands want to project.
"The influencer community has long had an issue with racial inclusivity, yet it still seems to be a topic largely avoided by marketers, brands, and by white influencers themselves. [...] Don't get me wrong, I'm not saying that non-white influencers aren't used in campaigns – there are brands who are getting it 100 percent right - but we cannot ignore how overwhelmingly white, slim and able-bodied the majority are."

 - Stephanie Yeboah, award-winning plus-size style blogger, freelance journalist, and public speaker


Very few fashion brands and retailers are public about their goals in sustainability, even less so in diversity. Only a small number of sustainable fashion brands are inclusive. Brands need to commit to change.
Was this article helpful to you? Please tell us what you liked or didn't like in the comments below.