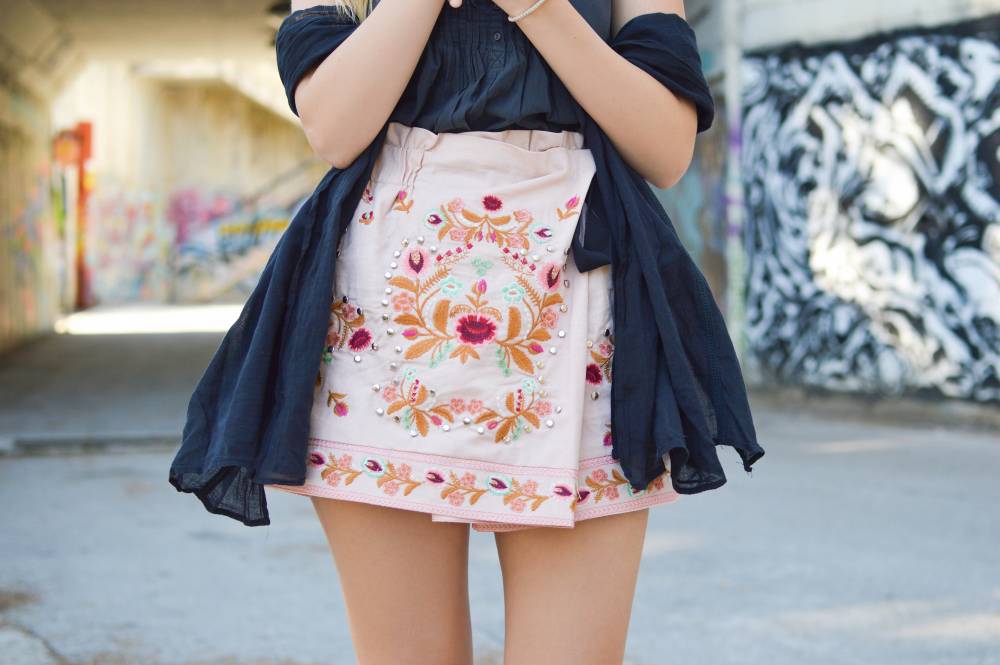 Fashion Cannot Survive Without Sustainability Post-COVID-19

Due to the coronavirus pandemic and subsequent lockdowns, the global fashion industry is sinking. Sustainability is now more important than ever for fashion to stay relevant after the COVID-19 crisis.

One of the most positives after the global lockdown is the shift towards more environmentally friendly fabrics in garment manufacturing. While fashion stores are slowly reopening around the world, designers focus more on sustainability.

The COVID-19 crisis allowed consumers and large players in the fashion industry to take the time to think carefully about how they spend their money and plan for the future.

The health and safety of workers and shoppers have been a priority for many fashion brands and retailers. Sustainability comes next.

Many brands started making facemasks during the coronavirus pandemic to answer the demand. Some of them even from sustainable and recycled materials, such as Oh Scrap! Madras.


"So far, the masks made by House of Anita Dongre are meant for donation. [...] There is a growing need for masks especially among people in villages, police personnel, NGOs, and hospitals, so our efforts are focused on fulfilling this and contributing to keeping people safe."

 - Anita Dongre, Indian fashion designer, House of Anita Dongre founder



The fashion industry, like many other industries, has been massively affected by the pandemic and lockdown. Almost all production orders were canceled, manufacturing stood still, retail stores closed down, and employees lost their livelihood.
"The International Labour Organization is deeply concerned by the threat posed by COVID-19 to millions of jobs in the global garment industry. This is an unprecedented crisis that can only be solved through global solidarity. The priority must be to sustain businesses and protect workers. At the heart of this is an effective social dialogue between governments, workers' and employers' organizations. We urge all actors to heed this call and take joint action that will help us avert catastrophe for the industry."

 - Guy Ryder, International Labour Organization (ILO) Director-General

The most promising change occurring now post-COVID-19 is the global increasing emphasis on finding means of producing clothing locally, fairly, ethically, and sustainably.

I will take time for the fashion industry to recover. Changes will. happen slowly but without change to become more sustainable, fashion cannot survive.

Fashion doesn't have the luxury to ignore sustainability anymore. It's time to take massive action to reduce pollution, waste, and carbon emissions. The industry must become more sustainable to have a future.
"The COVID-19 pandemic and the resulting societal and economic shutdowns required to contain it present the apparel, footwear, and textile industries with unprecedented challenges. But while this crisis strains their commitment to sustainability, it simultaneously demands that companies accelerate their progress on sustainable initiatives to be competitive in the market that will emerge after the pandemic."

 - Weaving a Better Future (BCG, SAC, Higg Co, 2020)


Conscious consumerism is growing. Fashion customers are asking for more transparency, accountability, and sustainability. Brand and retailers must do their best to lower their carbon, energy, and water footprint.

Everyone is responsible for making conscious choices to protect the planet, people, and animals. As individuals, we are blessed with talents we can use in service of a greater good.

I hope for a better textile and apparel industry in the coming years, a fashion world that moves away from mindless consumerism, protects the environment, where all humans and animals are cared for.
Was this article helpful to you? Please tell us what you liked or didn't like in the comments below.