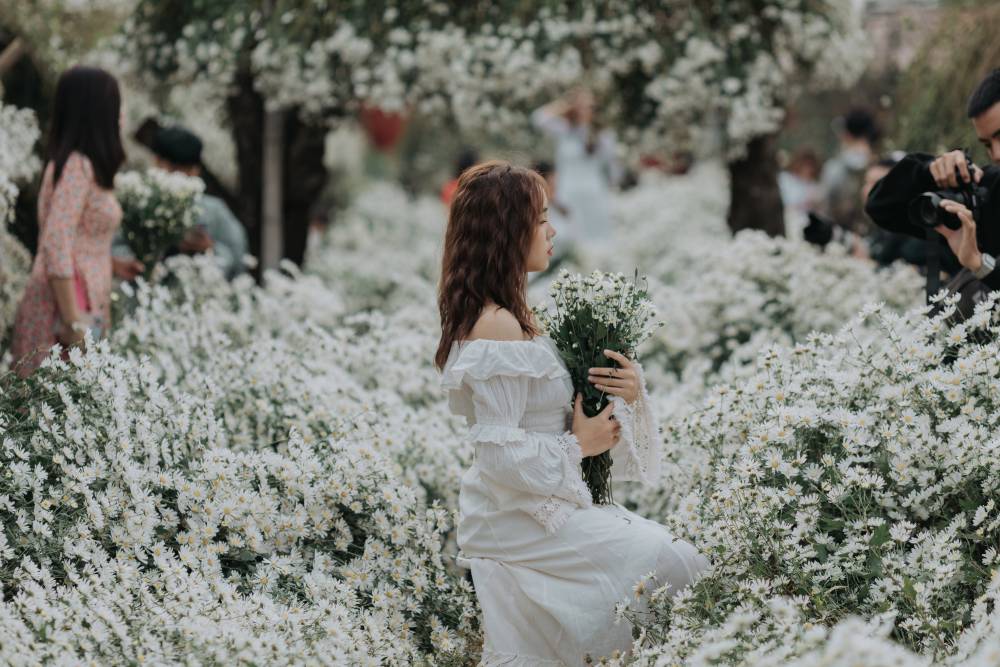 How 2020 Made Sustainable Fashion A Necessity

2020 has been a turning point for ethical fashion worldwide. And many reports reveal the current state and positive changes for the future of sustainable fashion post-COVID-19.

The coronavirus pandemic and the measures to contain it hit the fashion industry hard. It shut down many businesses, retail stores, garment factories and took the livelihood of millions of people.

However, fashion is expected to recover more sustainably than ever. The global ethical fashion market will reach USD 8.25 billion in 2023 at a CAGR of 10.33%.

Even the search engines confirm this trend. Search terms like sustainable, ethical, Fair Trade, and eco-friendly clothing attracted more eyeballs in 2020, according to search analytics platform SimilarWeb.


"Sustainable fashion has been top of mind for shoppers this year as demand shifts away from fast fashion. Many apparel brands have been bidding on these keywords to target the 'conscious shopper' and paid search has become an instrumental channel in their marketing strategies to capitalize on the rising demand for sustainable fashion."

- Caroline Kim, SimilarWeb lead consultant



Panaprium is proud to be 100% independent, free of any influence, and not sponsored. We carefully handpick products from brands we trust. Thank you so much for buying something through our link, as we may earn a commission that supports us.

The rise of conscious consumerism
Conscious consumerism is about buying clothes responsibly. More people are starting to care for ecosystems and communities and are minimizing their impact on the environment.

The growing awareness of the disastrous effects of fashion on the environment is encouraging customers all over the world to opt for ethical fashion materials.

The COVID-19 crisis has forced us to rethink the way we produce and consume clothes. With a collective effort, people are now working towards making fashion more sustainable.

The rise of conscious consumerism is particularly apparent in 2020. A shift in consumers' behaviors and a positive response from large players in the textile and apparel industry indicates a will to reduce the social and environmental impacts of fashion.

More brands and retailers made critical investments in sustainability rather than just marketing this year. They understand that they don't have the luxury to ignore sustainable fashion anymore.

People are asking for more transparency, accountability, and sustainability. For fashion businesses, it's time to make more sustainability efforts to thrive in the market after the coronavirus pandemic.

They need to take massive action to reduce waste, pollution, and carbon emissions. Otherwise, they risk losing market shares, the trust of their employees, suppliers, partners, and customers.

The 2020 ThredUp Resale Report highlights that the COVID-19 pandemic has "changed everything". 70% of all consumers believe that addressing climate change is even more important due to the crisis.


"For all the challenges COVID posed to our assumptions about consumer behavior, one thing is clear: consumers everywhere are prioritizing value and accelerating the shift to thrift. [...] The youth of the world are more switched on than ever about the health of the planet. With their words, deeds, and dollars, the younger generation is demonstrating a genuine desire to be part of the long-term solution to fashion waste."

- Anthony Marino, ThredUp President




Sustainable fashion is more social
More people pay attention to the clothes they are wearing in 2020. They don't want to support apparel companies that illegally pay low wages to their workforce.

Consumers want to buy from brands and retailers that pay their employees a decent living wage, ensure reasonable work hours, food service, healthcare, and free time with no child labor or forced labor.

They think the products they buy don't have to come at the expense of workers' rights. And many of them are committed to making changes so that the fashion industry can become more sustainable.

Sustainable fashion is so much more than just environmental protection. It also has social dimensions. But, they are oftentimes misinterpreted, misapplied, or completely forgotten.

However, in 2020, many brands and retailers worldwide canceled orders and closed stores down. Some of them even refused to pay for already manufactures clothing.

So consumers have increasingly emphasized social justice this year in the wake of rising activism in fashion, as designers, influencers, and industry icons shed light on the negative impact of fashion on people and local communities.

The nonprofit and 501(c)3 charitable organization Remake launched a petition demanding brands #PayUp as a response to reports coming in from suppliers.

Over 270,000+ signatures and a worldwide movement took the #PayUp to the next level, a long-term vision for change that lays out concrete, actionable labor rights goals.


"The principles of environmental, social, and corporate governance are more relevant now than ever. As we emerge from the COVID-19 crisis, we must ensure that our industry does not slip back to a status quo that fails to adequately protect our people and the planet. The fashion and retail sectors must collectively accelerate climate action and create more sustainable supply chains as a part of our global recovery."

- John D. Idol, Chairman, and Chief Executive Officer of Capri Holdings Ltd.




The state of fast fashion
Fast fashion is responsible for deforestation, water scarcity, microfiber pollution, and textile waste piling up in landfills at an alarming rate. In 2020, consumers realized that it's crucial to stop the overproduction, and overconsumption of cheaply made clothing.

Fashion used to be slow, local, and expensive. The rise of fast fashion over the last 20 years made buying new clothes cheaper, faster, and easier. Unfortunately, it also made us consider clothes as disposable commodities.

In light of the global climate emergency, social, and environmental disasters, the fashion world must slow down. The slow fashion movement is rising as consumers, fashion designers, brands, and retailers feel greater responsibility toward the environment.

Thankfully, one of the positives after the pandemic is the fact that people have slowed down and realigned their priorities. Consumers are demanding more sustainable and fairly produced clothing.


"The supply chain is still to this day delayed. Things are taking much longer than they were pre-COVID. And I think it goes to show that this slow fashion model is almost non-negotiable at this point. It means that people can be more intentional with their shopping. They can take more time to research what they want to purchase and where it's coming from. I think it's a good thing. I think it's making people realize clothing is not disposable and we don't need to be consuming it as quickly as we were told that we should have been until now."

- Morgan MacDonald, clothing store Mettamade owner




Emerging green business models
The green movement is booming, especially in the fashion industry. Consumers are asking for more transparency and sustainability as market analysts saw an amazing interest increase in ethical fashion in 2020.

This trend is not only present in the fashion industry, but also in food, automobile, consumer electronics, personal care, and cosmetics. The demand for environmentally friendly products will remain a priority for a lot of consumers in the future.

So the fashion industry is responding and adapting, moving away from the traditional and linear business model of take-make-waste toward a more regenerative and circular textile economy.

The Boston Consulting Group (BCG), Sustainable Apparel Coalition (SAC), and Higg Co jointly published a new report titled Weaving a Better Future: Rebuilding a More Sustainable Fashion Industry After COVID-19.

The 26-page report insists that carbon reduction, sustainable materials use, improvements in social and labor practices, and circular economy models are a priority.


"The pandemic has forced all of us to take a step back and reset our priorities. One key takeaway is that a new transparent model that showcases verified sustainable practices will have an edge over other traditional business models."

- Sanjeev Bahl, Saitex Founder, and Chief Executive Officer


Was this article helpful to you? Please tell us what you liked or didn't like in the comments below.