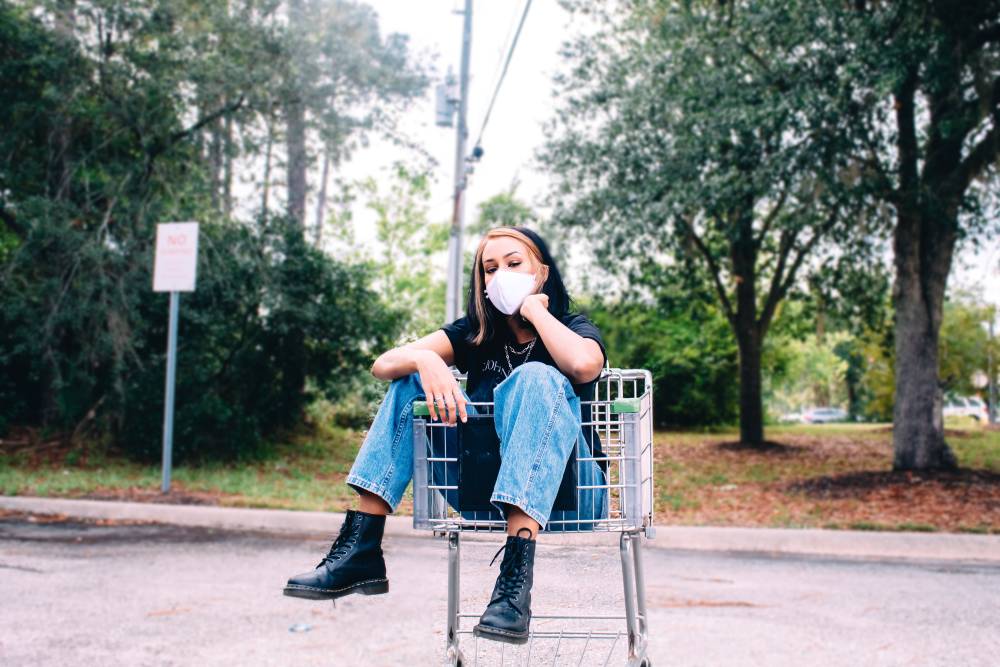 The Unique COVID-19 Influence On Sustainable Fashion
The COVID-19 crisis
has made consumers, and large players in the fashion industry, realize the importance of sustainability. The coronavirus pandemic has hit many businesses very hard, including clothing companies.
Due to the crisis and
subsequent lockdowns
, the global textile and apparel industry is sinking. Many brands and retailers worldwide have canceled manufacturing orders and closed stores down.
Thankfully, one of the positives after the pandemic is the regained interest in
conscious consumerism
. People have slowed down and realigned their priorities.
Local, fair, ethical, and sustainable apparel production is more crucial than ever in a growing market where social and
environmental awareness keeps increasing
.
Fashion lovers are becoming more conscious of their wardrobe's impact on people, animals, and the planet.
Consumers are demanding
more sustainable and fairly produced clothing.
The COVID-19 crisis has forced us to rethink the way we produce and consume clothes. With a collective effort, people all over the world are now working towards
making fashion more sustainable
.
For fashion businesses, it's time to take massive action to reduce waste, pollution, and
carbon emissions
. They need to make more sustainability efforts to thrive in the market after the coronavirus pandemic.
Otherwise, they risk losing market shares, the trust of their employees, suppliers, partners, and customers.
Here are some insightful words from sustainable business leaders regarding the influence of COVID-19 on sustainability in fashion.
"The supply chain is still to this day delayed. Things are taking much longer than they were pre-COVID. And I think it goes to show that this slow fashion model is almost non-negotiable at this point. It means that people can be more intentional with their shopping. They can take more time to research what they want to purchase and where it's coming from. I think it's a good thing. I think it's making people realize clothing is not disposable and we don't need to be consuming it as quickly as we were told that we should have been until now."
- Morgan MacDonald, Mettamade owner
"The pandemic has forced all of us to take a step back and reset our priorities. One key takeaway is that a new transparent model that showcases verified sustainable practices will have an edge over other traditional business models."
- Sanjeev Bahl, Saitex founder
"I think when everything slowed down, and COVID first hit, people had time to stop and think and to get out of their everyday rushing from here to there. We just had so much time to do nothing that a lot of people cleaned out their closets. It just gave everyone a second to develop a new perspective and a new relationship with their clothing. [...] What I'd really like people to come away with - even if they don't buy anything - is just to have stopped and thought about 'Hey, where does my clothing come from? Have I ever thought about pollution in waterways when picking my clothing?' So I think even if I just get people thinking about that, it's sometimes just the seed that gets planted that you know, may or may not bloom into a greater consciousness of the choices that we make around fashion."
- Priya Mohan, Sari Knot Sari founder
"For all the challenges COVID posed to our assumptions about consumer behavior, one thing is clear: consumers everywhere are prioritizing value and accelerating the shift to thrift. [...] The youth of the world are more switched on than ever about the health of the planet. With their words, deeds, and dollars, the younger generation is demonstrating a genuine desire to be part of the long-term solution to fashion waste."
- Anthony Marino, ThredUp President
"Sustainability and Green Fashion have been an important topic during this decade; it has been discussed in various international forums for a long time, so it's not something new or in focus because of the pandemic. I believe the 'COVID-19 break' as I like to call it, has put a break on manufacturing, production, retail, and consumption, giving us a chance to think about what we want our future to be."
- Rahul Mishra, luxury fashion designer
Was this article helpful to you? Please tell us what you liked or didn't like in the comments below.