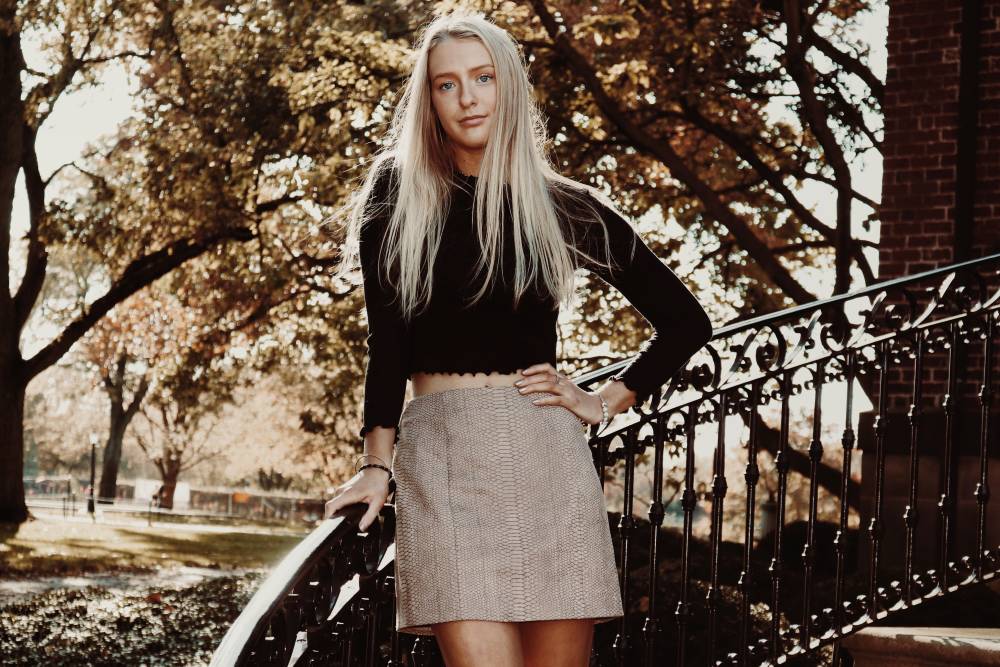 Fast fashion is everywhere. It's a global and highly successful phenomenon. It has gained massive popularity over the last 20 years for many reasons. How did it all started and who created fast fashion?

Fast fashion was created to answer the rising consumers' demand for new trendy and affordable clothing designed and produced at lightning speed and pushed to high-street stores every week. Zara opened its first store in New York in the early 1990s and the New York Times used the term fast fashion to define Zara's business model.

Fast fashion makes stylish clothes inspired by runway shows available quickly to consumers weekly at an affordable price. Fast fashion garments are cheap and disposable, made to be replaced with new pieces of clothing as fast as possible.

But more and more people are questioning the catastrophic social and environmental impact of the fast fashion industry. Textile wastes are piling up in landfills, animals and people are dying from health problems due to hazardous chemical usage and plastic microfiber pollution.

Today's consumers are still more interested in the price and style of clothing they buy than how their clothes are being made. Here is how it all started.


Panaprium is proud to be 100% independent, free of any influence, and not sponsored. We carefully handpick products from brands we trust. Thank you so much for buying something through our link, as we may earn a commission that supports us.

Who invented fast fashion
Fashion was slow before the industrial revolution, in the period from about 1760 to sometime between 1820 and 1840. The transition to new manufacturing processes in Europe and the United States changed the fashion industry forever.

Before the 1800s, fashion was made at home and in small fashion houses. The sourcing of materials, fabric weaving, garment cutting, and sewing took a lot of time and effort.

With the industrial revolution came new technologies like the sewing machine to make clothing manufacturing faster, easier, and cheaper.

People started to ask for new trends at an affordable price in the late 1960s. Fashion became a way of self-expression, to communicate one's personality and creativity.

Starting in the 1990s, fast-fashion retailers such as H&M, Zara, Primark, Gap, Topshop, and Urban Outfitters reached huge notoriety and grew into large global corporations.

Fast fashion brands and retailers recreate the designs from high-fashion houses and make them available in high-street stores quickly for a fraction of the price.


The success of fast fashion
The success of fast fashion is due to its ease of access, affordability, and a large variety of styles. The beginning of online fashion shopping and overseas manufacturing pushed fast fashion to record hights.
"One reason for this trend is globalization. Corporations have relocated their manufacturing operations to low-wage countries, making goods artificially cheap when sold in higher-wage countries."

 - Steven Gorelick, Small is Beautiful Author
Today, fast fashion represents the culture of instant gratification. Thousands of new styles are being produced and sold every week. Buying trendy clothes is a daily event for many consumers who view clothing as disposable, encouraged by the throwaway society.

The overproduction and overconsumption of cheap disposable clothing is now very common in the fast-fashion world. Fast fashion is the result of the growing consumers' demand for speed and value all year round. It's the major driver of growth in the fashion industry.

The disastrous impact of fast fashion
Unfortunately, it has a massive negative impact on the planet, the people, and animals living on it. It contributes to climate change with disastrous social and environmental consequences.
"It is obvious that the current fashion system is failing both the environment and us."

 - Ida Auken, Denmark Member of Parliament
Fast fashion isn't ethical or sustainable at all. Businesses in the textile and apparel industry often produce more than they can sell. It's very common for them to resort to seasonal sales and discounts to get rid of massive inventory.




Fast fashion companies make huge profits
With the help of globalization, innovations in manufacturing and distribution, fashion brands and retailers can produce and sell new clothes inspired by the latest trends quickly and cheaply, becoming more effective and profitable.
"Companies weren't able to have such a quick turnaround time, and now with artificial intelligence, they can be even more efficient."

 - Michael Solomon, consumer behavior expert, speaker, and author
Today's consumers keep asking for affordable and stylish clothing inspired by runway shows. Many people make purchasing decisions influenced by celebrities and social media personalities.

The rise of influencer marketing, social media, and eCommerce allowed online retailers to grow massively. Fashion Nova is one of the most iconic examples of online retail success. It's CEO, Richard Saghian, leveraged the popularity of visual platforms like Instagram to develop relationships and turn fast fashion into ultra-fast fashion, producing 600 new styles every week.


Fast fashion is more affordable than ever
It's undeniable that clothing has become cheaper. Consumers can now buy the latest trends for displayed at fashion industry events like the Fashion Week in Paris, London, Milan, and New York for a fraction of the price.

A woman would spend $10 ($80 in today's dollars) in the mid-1900s to order a ready-made dress from Sears. Today, that same dress is sold for $12.

The mass-production of textiles, the low cost of materials, labor, and logistics make fast fashion a worldwide sensation.

Zara is the largest fashion brand of the biggest apparel retailer in the world, the Inditex group. It manages 20 collections per year and operates 2259 stores in 96 countries.

The growing demand for fast fashion
The demand for fast fashion is still rising to this day. Consumers are very happy to buy imitations with very low standards. Most of them don't even use a good portion of their clothes.
"My grandmother has only one shirt in her wardrobe. My mother has three. My daughter's generation, 50. And 48% of them, she never wears."

 - Jack Ma, Executive Chairman and co-founder of Alibaba
The world of fashion has changed massively over the last 20 years. The fast fashion industry is now global and cheap trendy clothing sells all over the world.

Clothes are quicker, easier and cheaper to make more than ever. Fast fashion drives economic growth. It's difficult to imagine a world without any fast fashion.


The dark side of fast fashion
But the apparel and footwear industry employs more than 300 million farmers and garment factory workers around the world, most of them in low-income countries, where labor is shockingly cheap.

Many fast fashion brands still use sweatshop labor to produce their clothes. They exploit employees in their supply chain with low wages and terrible working conditions.

This has to change. Accessibility and affordability shouldn't be the primary criteria when buying new clothes. Sustainability and fairness are also important to preserve the environment and ensure the welfare of people working in the fashion industry.


Fast fashion articles
Here are some resources that raise awareness of these issues:
Was this article helpful to you? Please tell us what you liked or didn't like in the comments below.