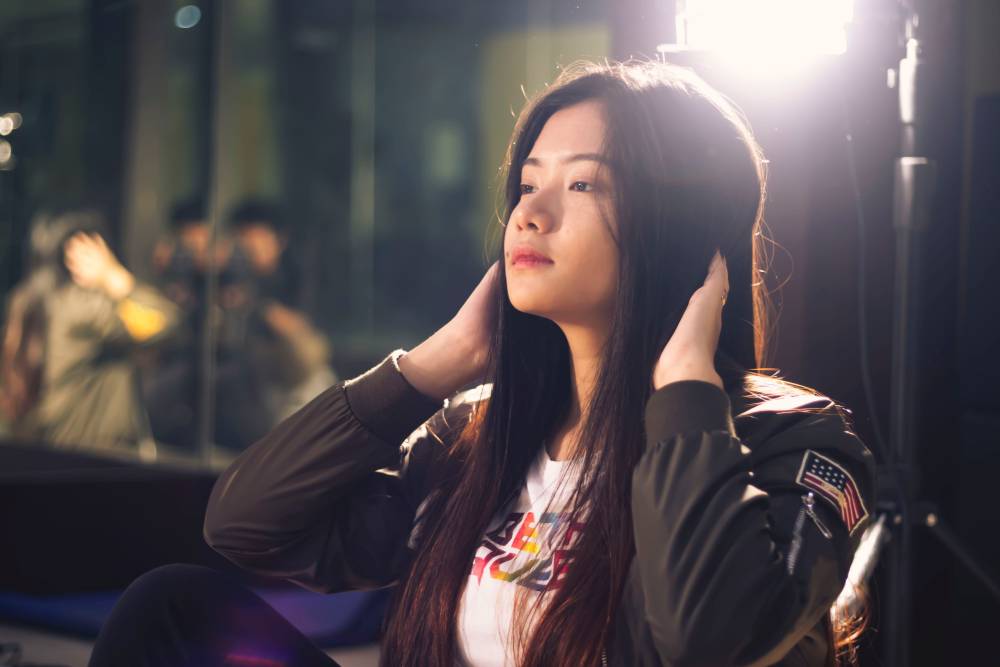 10 Amazing Sustainable Fashion Initiatives In December 2020

Since the COVID-19 crisis is still impacting the industry, fashion retailers, and brands in most regions of the world have difficulties recovering.

The pandemic canceled fashion shows and closed down stores due to the lockdown.

Thankfully, many fashion designers keep fighting for more inclusivity, accountability, and sustainability despite the lack of finances and workforce.

Here are 10 amazing sustainable fashion initiatives that happened in the apparel and textile industry in December 2020.


Panaprium is proud to be 100% independent, free of any influence, and not sponsored. We carefully handpick products from brands we trust. Thank you so much for buying something through our link, as we may earn a commission that supports us.


LG Electronics (LG) has partnered with NET-A-PORTER to offer a limited-edition line of gorgeous, environmentally responsible clothing made from high-quality, natural materials developed to last for years.

NET-A-PORTER is a leading online luxury fashion retailer that curates fashionable and beautiful capsule collections for consumers around the world.

LG's new sustainable fashion collection is available exclusively at NET-A-PORTER and part of the NET SUSTAIN platform designed to help consumers live more sustainably and reduce the global problem of fashion waste.



Sustainable Fashion Tokyo is newly launching as a special exhibition in March 2021. Organized by Reed Exhibitions Japan Ltd., the event is Japan's first show focused on sustainable fashion.

Sustainable Fashion Tokyo will showcase items and materials from around the world that focus on sustainability in the apparel and textile industry, such as being ethical, recycled, and eco-friendly.

The exhibition is planned to take place at Tokyo Big Sight in Japan starting March 23rd (Tue) until 25th (Thur), 2021, at 10:00-17:00.



The United Nations Environment Program (UNEP) appointed renowned Lebanese designer and artistic director Rami Kadi as their Regional Goodwill Ambassador for sustainable fashion in West Asia.

Rami Kadi is a celebrity-loved couturier born in the US and raised in Lebanon on a mission to shed light on the harmful environmental impacts of the fashion industry and promote sustainable practices to adopt after the COVID-19 crisis.

Rami Kadi began his career as a fashion designer at the age of 25, designing couture dresses in his atelier and showroom in Beirut. He has been frequently showcasing his collections in Paris during fashion week since 2014.



Charles, Prince of Wales, shared his thoughts on sustainable fashion after the COVID-19 crisis. The eldest son of Queen Elizabeth II considers sustainability very important to preserve the environment.

As the longest-serving heir apparent in British history, Prince Charles has been committed to wildlife conservation, environmental protection, and sustainable fashion for years. He has promoted environmental awareness since the early 1980s.

He received in 2007 the 10th annual Global Environmental Citizen Award from the Harvard Medical School's Center for Health and the Global Environment.



Glasgow Caledonian New York College (GCNYC) now offers a new Master of Science (M.S.) in Sustainable Fashion program, replacing its M.S. in International Fashion Marketing program.

GCNYC is New York City's College for the Common Good that educates graduate students to be successful, compassionate leaders in sustainability and social impact.

GCNYC students learn to re-imagine profitability within the context of the UN Sustainable Development Goals. They balance success with the well-being of communities and the planet.



In 2019, internet searches for sustainable fashion increased by more than three times compared to 2016. People are looking for answers to essential questions about sustainable fashion.

And the McKinsey US Cohort survey conducted in 2019 revealed that around 66% of respondents consider sustainability when purchasing a luxury product.

The global ethical fashion market size reached a value of nearly USD 6.35 billion in 2019, having increased at a compound annual growth rate (CAGR) of 8.7% since 2015. It will reach USD 8.25 Billion by 2023 at a CAGR of 10.33%.



Zalando just launched a new sustainable fashion collection called "Small Steps. Big Impact. by Zalando" in partnership with eight European eco-friendly clothing brands.

Zalando SE is a European e-commerce company based in Berlin, Germany. It was founded in 2008 by Robert Gentz and David Schneider to reproduce in Europe what Zappos had achieved in online shoe and clothing retailing in the United-States.

Today, Zalando is one of the most prominent European e-commerce companies. It's the largest online platform offering fashion and lifestyle products to 32 million customers in 17 European countries.

Zalando is committed to only distributing eco-friendly brands that care for the environment by reducing their ecological impact.



The new "Black Thread" exhibition in Gothenburg, Sweden, connects West African craftsmanship with vintage, sustainable fashion, and haute couture.

This initiative from the Paris-based designers Imane Ayissi and Amah Ayivi, is made possible through the collaboration with cultural platforms Art Comes First, Just Africa, Institut Français in Sweden, and the Gothenburg Museum for World Culture.

"Black Thread" showcases objects from the Gothenburg Museum for World Culture, films produced by the London-based cultural platform Art Comes First, as well as designs of the Paris-based labels Imane Ayissi and Marché Noir.



Veronica Chou is a member of the USD 2.7 billion family empire built by her father Silas Chou selling American clothing labels in China. She is asking consumers to buy less and go green to clean up the fast fashion industry.

Veronica Chou is now spending her time and money to support innovation in favor of sustainable fashion. She wants to transform this polluting industry into a circular and regenerative one.

She started an eco-friendly label on her own called Everybody & Everyone, and use innovative technologies to make sustainable materials and clothes, being concerned about the negative impact of fashion on the environment.



Dubai based sustainable apparel brand The Giving Movement launched during the pandemic and still managed to find success. Its founder, Dominic Nowell-Barnes, shares how sustainability resonates with UAE fashion consumers.

Especially in this region, it's difficult to find clothing labels that implement sustainability practices into their daily operations without sacrificing comfort, style, and affordability.

The Giving Movement is one of the few sustainable fashion brands from Dubai that prioritize the environment while being comfortable and fashionable.
Was this article helpful to you? Please tell us what you liked or didn't like in the comments below.