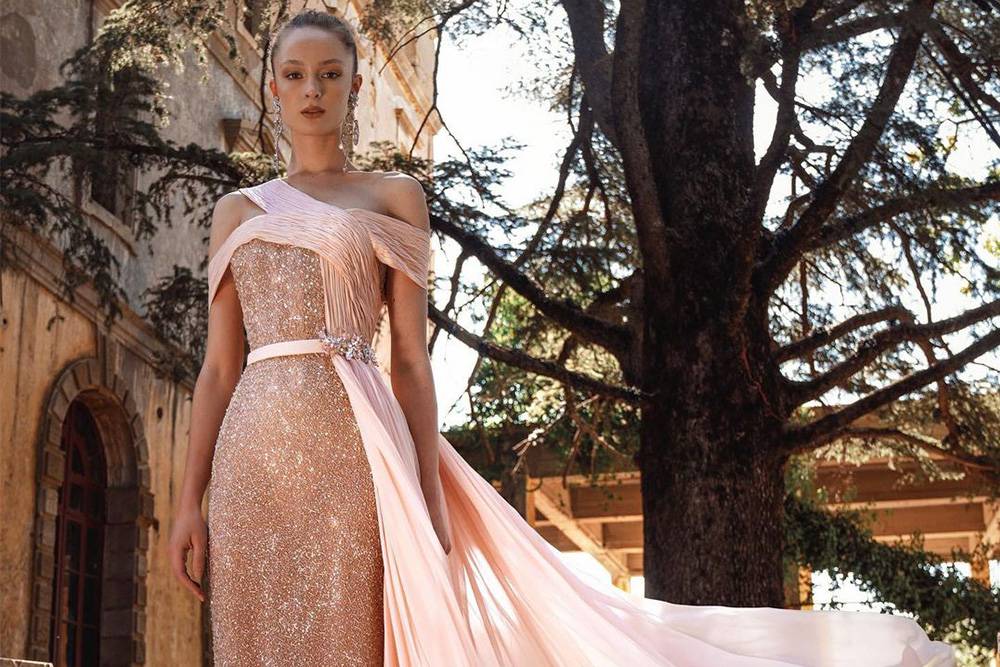 Amazing UN's New Goodwill Ambassador Rami Kadi
The United Nations Environment Program (UNEP) appointed renowned Lebanese designer and artistic director Rami Kadi as their Regional Goodwill Ambassador for
sustainable fashion
in West Asia.
Rami Kadi is a celebrity-loved couturier born in the US and raised in Lebanon on a mission to shed light on the harmful environmental impacts of the fashion industry and promote sustainable practices to adopt after the
COVID-19 crisis
.
Rami Kadi began his career as a fashion designer at the age of 25, designing couture dresses in his atelier and showroom in Beirut. He has been frequently showcasing his collections in Paris during fashion week since 2014.
Rami Kadi presented his Spring Summer 2020 Couture collection through the region's first virtual fashion show, highlighting global issues such as the progressive and destructive nature of climate change, and featured the region's first-ever couture dress made completely from recycled plastics.
He is rapidly gaining international recognition and has dressed some of the entertainment industry's biggest names, including Rita Ora, Jennifer Lopez, Jameela Jamil, and many more.
"I am excited to be a part of such a change and I am looking forward to working with the UN Environment Program in the region. Sustainability has been something that I have been trying to incorporate into my collections and has become a topic that is very dear to me. Responsible production will become a reoccurring theme throughout my collections, and I cannot wait to join forces with the UN Environment Program to achieve our goal. I truly believe that together, we can help shape the future of the industry and promote better and more responsible behavior."
- Rami Kadi, Lebanese American fashion designer
The UN Environment Programme works with prominent personalities, through its
VOICES portfolio
, to help generate public awareness, interest, and understanding of the most pressing environmental issues facing our planet.
It collaborates with Goodwill Ambassadors, Patrons, and Advocates, across several campaigns and initiatives, to inspire people around the globe to engage and to act as environmental custodians.
The UN Environment Programme aims to push the fashion industry toward more sustainable practices. It spreads awareness of the industry's detrimental impacts, promotes circularity and sustainable consumption and production while encouraging cross-sectoral collaborations to find
innovative solutions
.
The UN Fashion Alliance, an initiative jointly led by UNEP and International Trade Centre, comprises nine UN agencies that seek to change the path of fashion from a social, economic, and environmental perspective to work towards the implementation of the
Sustainable Development Goals of the 2030 Agenda
.
"The UNEP Regional Office for West Asia is thrilled to have Rami Kadi on board as the Regional Goodwill Ambassador to support our program on sustainable fashion. Through this, we hope to promote behavioral change within the industry and its consumers that will benefit future generations and help protect our environment. We are excited to be working alongside such a prominent figure towards our common goal of transitioning to more sustainable practices and influence consumers to become more mindful of their actions. We have seen the incorporation of environmental responsibility in Rami's latest works, and we hope that through this partnership and program, we will be seeing more designers following in his footsteps."
- Sami Dimassi, Regional Director and Representative of UNEP in West Asia
The Regional Office for West Asia is based in Bahrain but serves twelve countries, including Bahrain, Iraq, Jordan, Kuwait, Lebanon, Oman, Palestine, Qatar, Saudi Arabia, Syria, the United Arab Emirates, and Yemen.
The leading global environmental authority sets the global environmental agenda, promotes the coherent implementation of the environmental dimension of sustainable development within the United Nations system, and serves as an authoritative advocate for the global environment.
Was this article helpful to you? Please tell us what you liked or didn't like in the comments below.