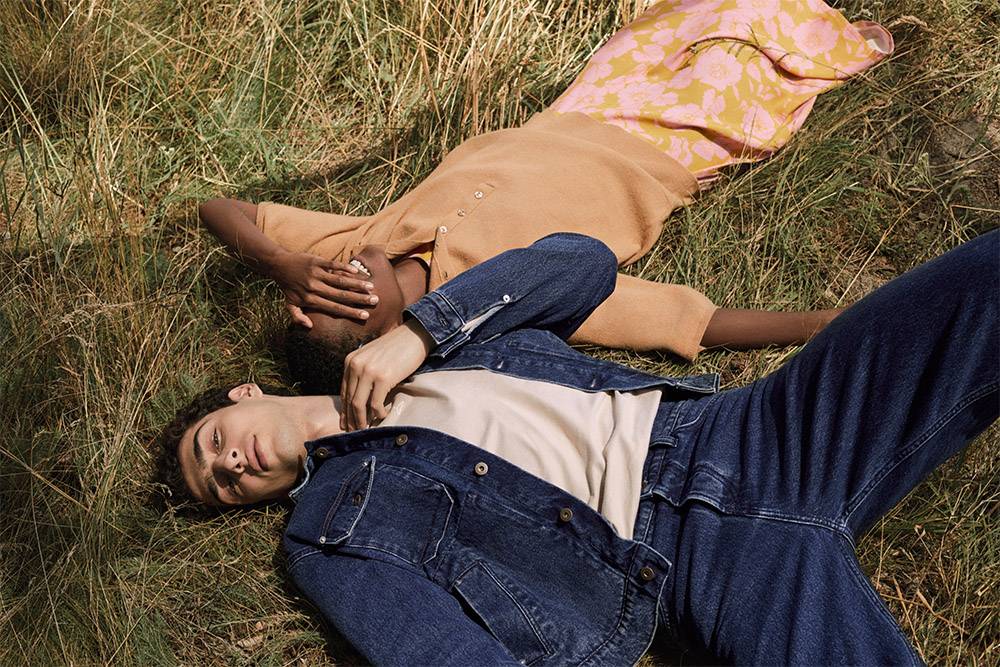 New Beautiful And Sustainable Collection From Zalando

Zalando just launched a new sustainable fashion collection called "Small Steps. Big Impact. by Zalando" in partnership with eight European eco-friendly clothing brands.

Zalando SE is a European e-commerce company based in Berlin, Germany. It was founded in 2008 by Robert Gentz and David Schneider to reproduce in Europe what Zappos had achieved in online shoe and clothing retailing in the United-States.

Today, Zalando is one of the most prominent European e-commerce companies. It's the largest online platform offering fashion and lifestyle products to 32 million customers in 17 European countries.

Zalando is committed to only distributing eco-friendly brands that care for the environment by reducing their ecological impact.

The retailer often partners with many fashion brands to collect sustainability data to identify trends and explore how to develop solutions to drive meaningful and lasting improvement.

To better serve the increasing demand for environmentally friendly fashion items from European consumers, Zalando also announced a gigantic expansion of its assortment in its sustainable fashion category from 27,000 fashion items in 2019 to over 60,000.

Zalando is selling even more eco-friendly fashion products during the COVID-19 crisis. 40% of its customers are choosing more sustainable fashion items in the third quarter of 2020.

Zalando just brought an exclusive capsule collection "Small Steps. Big Impact. by Zalando" with a focus on sustainability at the start of the Autumn / Winter season. The retailer aims to help customers buy more sustainable products without having to compromise on style and design.

Zalando partnered with eight European brands to create the brand new beautiful and sustainable capsule collection for women and men, including Closed, Designer's Remix, Henrik Vibskov, Holzweiler, House of Dagmar, Mother of Pearl, Mykke Hofmann, and Progetto Quid.

This creative and innovative collection "Small Steps. Big Impact. by Zalando" contains 116 pieces that involve various sustainability concepts. It showcases responsible and aesthetic fashion that focuses on sustainably sourced materials.

"Sustainability is one of the most important issues for premium designers. We live in a world with growing awareness of society and the environment. Our top priority is, therefore, to offer our customers appropriate products without compromising on style or quality. We want to inspire our customers to buy more sustainably and we are pleased that we can achieve this goal together with our brands. In this way, we can underline that cooperation is the right way."

- Lena-Sophie Röper, Zalando Buying Director Premium & Luxury
Some of the sustainable materials used include organic cotton, regenerated semi-synthetic fibers like lyocell, as well as recycled materials such as polyester, cotton, or wool.

Wherever possible, Zalando labels its collection items with independent certification standards such as the Global Organic Textile Standard (GOTS), Organic Content Standard (OCS), and Global Recycled Standard (GRS).

"In recent years we have made great strides in creating more transparency in the labeling of more sustainable garments. Our goal is to make shopping for more sustainable fashion as easy and inspiring as possible and at the same time to make all important information available to our customers. Zalando's presence in the fashion industry enables us to offer more sustainable products to over 34 million active customers in 17 markets. We work closely with partners who share our vision and values. We will continue to do our part to change the fashion industry in this direction."

- Kate Heiny, Zalando Sustainability Director
Zalando calls its sustainability strategy do.MORE, which was revealed in October 2019. The retailer is aware of its impact on the environment and is taking appropriate measures with its sustainability strategy to help solve the problem.

Zalando would like to use its reach, its relationships, its standards, and technologies to positively influence the industry and would like to become a sustainable platform with a net positive impact on people and the Earth.


Was this article helpful to you? Please tell us what you liked or didn't like in the comments below.