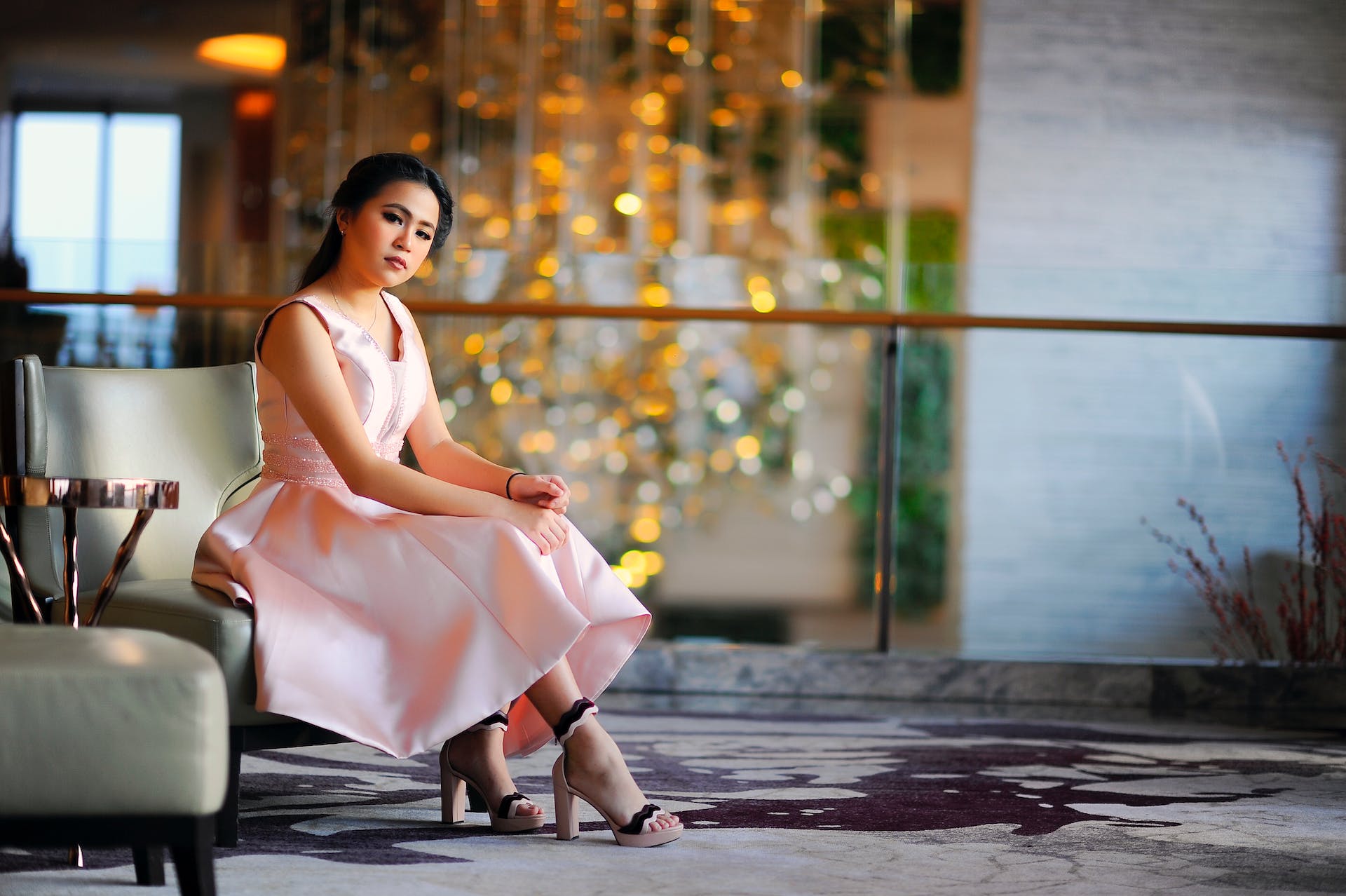 Graduation Party Outfit Guide: 15 Fantastic Tips For You
Graduation is a milestone in your life and it definitely comes with very intense emotions.

There are many things to consider when choosing your graduation party outfit, such as the location of the party, the weather conditions, and the type of party. When it comes to your attire, the whole decision-making process can quickly transform from a pleasant activity into a very stressful one.

We've done a lot of research to help you. With our suggestions, you can nail the perfect outfit right away. Keep reading if you want to look fantastic and save a lot of time.


Panaprium is proud to be 100% independent, free of any influence, and not sponsored. We carefully handpick products from brands we trust. Thank you so much for buying something through our link, as we may earn a commission that supports us.

Gowns
Showcase your femininity and amazing style with a beautiful gown. This is the perfect outfit for an upscale location. If you want to combine modern and classy elements, choose a dress in a neutral color with some golden or silver details.
Complete your outfit with beautiful jewelry, a pair of heels, and a cute purse that matches your dress.
If you don't want to spend money on a gown because you suspect you'll only wear it once, we have a great tip for you: Instead of purchasing a dress, rent one! This way, you will only pay a fraction of the retail price.
Discover the 20 best places to rent prom dresses and gowns.

Jeans
For a backyard party, you need a relaxed outfit. This doesn't mean you can't be stylish!
Beautiful jeans and a relaxed blazer combo is fashionable and never fails to impress when it comes to a smart-casual style.
Click here to learn more about the best BBQ party outfits.

Maxi dresses
Fashionable, comfortable, and surprisingly versatile, maxi dresses are fantastic choices for a restaurant graduation party.
With the right maxi dress your outfit will be ready in no time.
Take a look at our sustainable recommendations.

Festive dresses
Festive dresses are a flamboyant spin on formal wear.
Steal the spotlight with an amazing, bright-colored dress that radiates confidence and authenticity.
Learn how to nail the flamboyant fashion style with one of these 20 outfits.



Slip dresses
A slip dress is perfect if you want to dress up for a graduation picnic in the park. Originally undergarments, slip dresses became beloved garments.
Today you can find them everywhere and you can wear them to create both formal and relaxed looks.
The best slip dresses are affordable, comfortable, and sustainable. Click here to discover our selection.

Backless dresses
Make a statement with a beautiful backless dress.
Here are a few extra tips for a spotless look: Wear a high-quality bra that isn't visible - an adhesive bra can be an excellent idea for this type of dress.
Choose a dress in the right size for your body to make sure it is flattering and practice proper posture to enhance your appearance.
For more fashion inspiration, check out these 200 sustainable clothing brands from Europe.

Avoid street style
Street style is fantastic and can help you express yourself through your fashion choices. However, it is completely inappropriate for a graduation party.
It may not sound so, but your graduation party is an event that you will always remember and you should do your best to be well-dressed. Even if it's not your graduation party and you are a guest, you should wear elegant clothes that show your understanding of the importance of the occasion.
Learn more about elegant outfits from our article.

Floral dresses
For a graduation party that takes place during the day, a midi dress featuring a floral print is an awesome idea.
You can wear it to the graduation ceremony and the party after.
If you are interested in affordable and sustainable fashion, check out the best organic cotton dresses for 2023.



Blazers
Formal events, nights out, smart-casual occasions - a blazer is a fail-proof choice for any of them.
There are some things to consider in order to make sure your blazer is suitable for all the situations mentioned above. Choose one that is easy to match with your other clothes. Make sure to go for a classy blazer that doesn't feature any elements that will be out of fashion next season.
Remember: Blazers that come with rolled-up sleeves are not versatile because you can't unroll them when you need a more elegant look. Regular sleeves can however be rolled up if you want your attire to have a more relaxed vibe.
Create a stylish outfit with one of these ethical and sustainable blazers.




Pants
Obtain a stylish, elegant, and androgynous look with a shirt and pants combo. Take it to the next level with a pair of stiletto shoes. You will stand out for sure!
Recreate this outfit with an amazing pair of affordable linen pants.



Heels
For special occasions such as graduation parties and ceremonies, heels are the best when it comes to shoes.
Stilettos are stunning, but if you can't walk in them, there's no need to worry! Go for kitten heels or block heels for more balance and comfort.
Remember, a graduation party lasts a few good hours, which means you will spend a lot of time wearing the same shoes. Make sure they don't ruin the event for you.
Discover the best affordable, vegan, and sustainable heels.



All-black
Sometimes, less is more and an all-black outfit can be a better choice than a very colorful one. It saves you the pressure of mixing and matching, it looks elegant, and mysterious, and exudes confidence.
We recommend a black midi dress for daytime events and a black gown for evening events.
Make your graduation party unforgettable in the best possible way with one of these budget-friendly and sustainable black dresses.



Pink
A pink dress is the epitome of effortless elegance and the best choice for you if you love outfits that highlight your femininity.
Don't forget that although pink isn't a neutral color, it is friendly with most of the other colors. There are many variations of pink out there, and we are sure you will find the right one for you.
For more inspiration and styling tips, take a look at our article.




Metallic colors
If you and your colleagues are headed to a club to celebrate your graduation, a metallic dress is the perfect way to shine on the dance floor.

Here are a few more shimmering party outfits that you should check for inspiration.



Jewelry
The best jewelry to complete your graduation party outfit must be classy. Don't forget that jewelry can also ruin an outfit and be very careful with what you wear.
Stay away from anything that looks cheap, such as plastic earrings and friendship bracelets.
Let yourself be inspired by the best fair trade jewelry brands.

Summing up
No matter if you are graduating or you are invited to a friend's or relative's graduation party, to choose the best outfit, the first thing you need to know is the location.
Things become a little bit easier once you have this information. Knowing the time of the day when the party will start, as well as the expected weather conditions will also help a lot.
An evening graduation party that takes place in a restaurant or another upscale location requires formal attire.
If the party happens right after the graduation ceremony you can wear the same outfit to both and the best choice in this case is a midi dress.
If you and your colleagues are going clubbing to celebrate graduation, you can wear something more sparkling.
Last but not least, if the party is an informal gathering you should choose something stylish, yet relaxed.
If you like our tips, share this article with your friends!
Was this article helpful to you? Please tell us what you liked or didn't like in the comments below.
About the Author: Miruna Dulcea