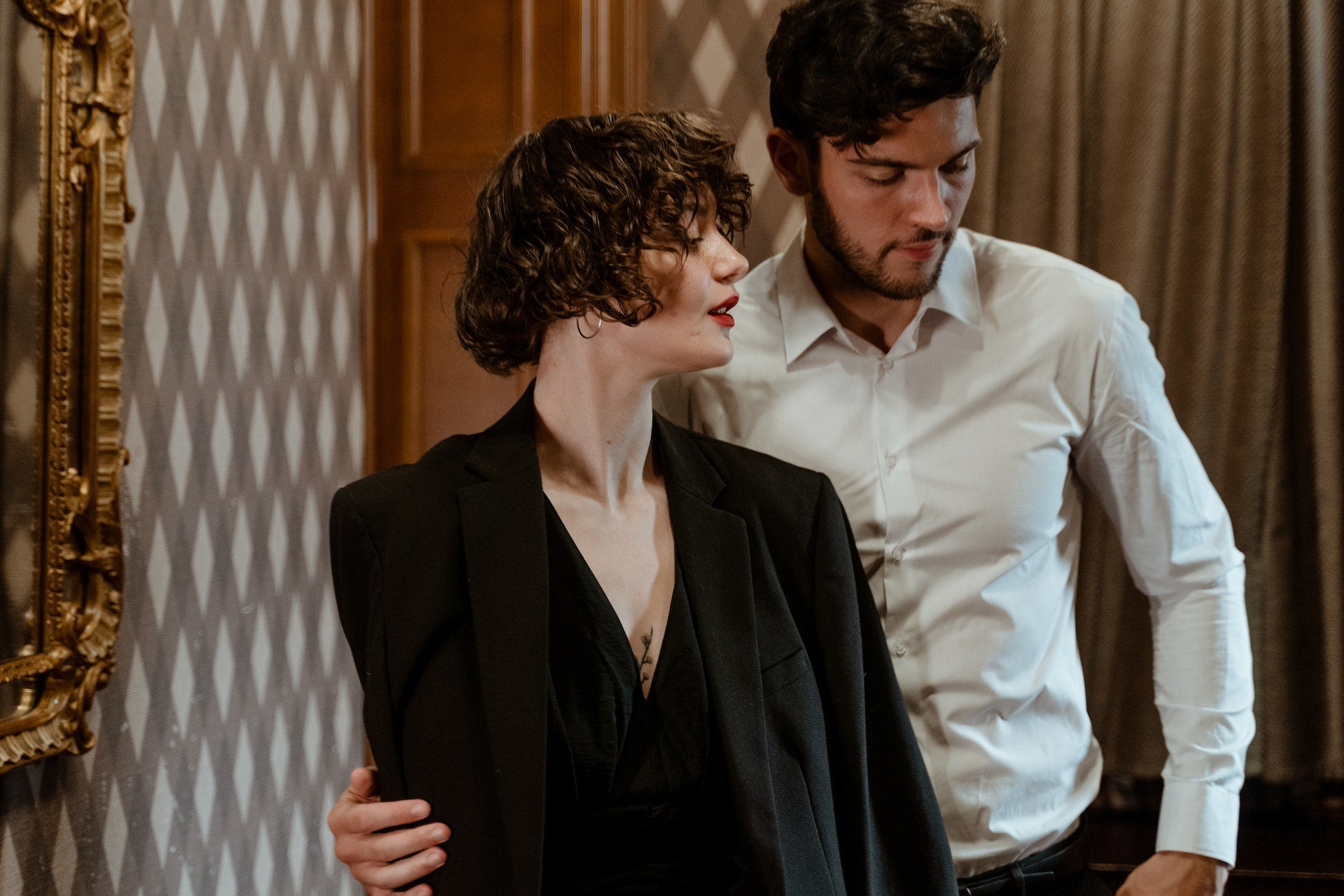 The Best Tips For An Elegant Fashion Style
Fashion is both a necessity and a form of self-expression that allows us to communicate information about ourselves and our values based on our choices.

Nowadays you can experiment with different fashion styles until you find the one that is the most compatible with you. However, many of them come and go. There is only one fashion style that is timeless and versatile, and that is the elegant fashion style.

Elegant clothes are made with high quality in mind, they are designed to last a long time and to be beautiful and modern without following the changing fashion trends.

Anyone can be elegant, this style is known to suit perfectly all body types, all heights, and all ages.

Discover our best tips for an elegant fashion style.
Panaprium is proud to be 100% independent, free of any influence, and not sponsored. We carefully handpick products from brands we trust. Thank you so much for buying something through our link, as we may earn a commission that supports us.

Monochrome blazers
Classic and elegant, blazers will never go out of style. You can wear them in a lot of combinations, with dresses, trousers, blouses, and shirts.

Always make sure to choose a color that is easy to match with the other clothing pieces in your wardrobe.

Here is our carefully curated list of 12 sustainable blazers that are perfect for an elegant outfit.


Shirts

The epitome of class, shirts are one of the most popular items when it comes to elegant attire. You can choose a white shirt or a printed one.
Check out our Italian-made shirts recommendations for men and women.




White blouses
White blouses are a great alternative to shirts for women.

They are very flattering and you can wear them with trousers or skirts.
Take a look at our article about sustainable blouses.




Jeans
Add a relaxed touch to your outfit by wearing a pair of dark jeans.

Avoid ripped jeans to maintain the elegance of your appearance.

Check out our selection of 20 affordable and sustainable black denim jeans.


Trousers
Trousers are another beautiful item you can integrate into your elegant attire. They offer a professional appearance and are extremely versatile.

You can now purchase sustainable and high-quality trousers.



Suits
Both men and women can wear suits and look fantastic in them!

Having a well-fitted suit will save you a lot of decision-making time by allowing you to have your outfit ready immediately.

Don't forget to choose high-quality, ethically made suits.



Basic T-shirts
A printed T-shirt featuring your favorite band will never be elegant. However, a basic T-shirt might be part of an elegant outfit if you wear it the right way - under a blazer or a beautiful cardigan.

Basic clothes are essential in everyone's wardrobe, especially if your style is elegant. Do not hesitate to put together a capsule wardrobe made out of basics that will serve you any time you need an easy grab.

Check out these sustainable brands that make amazing basics.



Feminine bow blouses
Women who love romantic accents in their outfits can replace the classic shirt with a blouse that ties with a bow.

There are many awesome sustainable options out there, including models made for broad shoulders.

Elegant sleeveless tops
Sleeveless tops can be very elegant, especially if they feature a cute collar or some frills.
Make sure they are not too revealing since they already showcase your arms and shoulders. Wear them with trousers or midi skirts.

Make your choice sustainable by purchasing from one of these brands.


Jumpers
Ideal for the colder days, jumpers are easy to wear as part of elegant outfits.
Try to choose a simple jumper rather than one featuring too many colors. This way, you can wear it without worrying it is not a good match for your other clothes. Take a look at our ethically made recommendations here.


Cardigans
Wear a cardigan over your favorite shirt or top to keep you warm and add a cozy vibe to your outfit.
Don't forget that neutral colors are the best for elegant outfits.
Buy inexpensive and durable cardigans from one of these brands.




Knit vests
Another versatile item that you can wear over your favorite shirt or blouse is the knit vest!

Knit vests are awesome for cold days, they keep your thoracic and lumbar regions warm while allowing unrestricted movement in the rest of your upper body. Other than being practical they are also beautiful and great for the elegant fashion style.

Check out our article about sustainable knit vests, if you need shopping suggestions.



Turtlenecks
A turtleneck is another piece that can create a timeless and elegant look. You can wear it with trousers, black jeans or skirts.

Discover the best 12 organic turtlenecks you need to wear.


Printed blazers
Printed blazers are more difficult to wear than monochrome blazers, but they still can be extremely elegant.

Make sure the rest of your outfit is simple and allow your beautiful blazer to be the main player - this way you can have a perfectly balanced attire that will not go unnoticed!



Bold colored suits


In general, we recommend neutral colors for daywear. However, for work-related events that happen outside office hours, a bold-colored suit can be the best choice - still elegant, but with a twist!

Discover amazing sustainable brands that work under very high standards.


Midi dresses
Midi dresses were and will always be elegant.
They represent the best length of a professional's dress and are widely perceived as both beautiful and practical.

Check out our top best dresses that are also eco-friendly in 2023.




Black dresses
Black dresses are a must in any lady's wardrobe!
Elegant, put together, and always ready for the next event - this is what a black dress is!

If you choose a high-quality dress, you will be able to enjoy it for many years because it will always be modern.

Discover high-quality affordable dresses.



Knit dresses
If it is cold outside, but you still want to wear a dress, a knit dress can save the day! They are very comfortable without sacrificing elegance.

Add a beautiful coat and boots to keep you warm!
Buy yours from an ethical brand.

Maxi dresses
Maxi dresses are very stylish and feminine. They are great for summer and there are a lot of options to choose from.

Take a look at our selection of beautiful maxi dresses made in the USA.



Denim dresses
There are many occasions when, even if your style is elegant, you have to dress casually to avoid being overdressed.
If you go on a team building or holiday and still want to be elegant, a denim dress is an awesome option that you have!

Buy a cute, affordable, and comfortable denim dress from a sustainable brand.



Plus size dresses
The elegant fashion style looks flattering on all body types and plus-size dresses are now both beautiful and sustainable.




Floral prints
Floral prints are extremely cute and easy to love. They are very popular and you can find a lot of items featuring them, such as blouses, dresses or skirts.

Make sure your clothes come from sustainable brands that work with respect for the environment.


Contrast collar dresses
Inspired by the preppy style and creating the illusion that you are wearing a shirt underneath, contrast collar dresses are fantastic and elegant.

Purchase yours from a sustainable brand and wear it with heels or flats.




Vintage dresses
If you love unique clothes, you should try vintage fashion.
This way you will find beautiful clothing items that no one else has, and you will help the planet by avoiding fast fashion consumerism. The best way to shop vintage is online.


Pleated skirts
Pleated skirts are very stylish and easy to wear with elegant blouses and shirts. They can be worn all year round with the proper footwear.

Check out these beautiful skirts made by ethical brands.




Summer dresses
On a hot summer day, you can still be elegant by rocking a trendy summer dress. Add a cute bag and comfortable shoes to complete the outfit.

Buy sustainable summer dresses from one of these brands.


Bodycon dresses
A bodycon dress will showcase your silhouette. Make sure its length is no shorter than knee length, otherwise, it will not be an elegant choice.

Discover amazing ethically made bodycon dresses.


Gowns
Gowns are great if you want to be elegant and gracious when attending parties and evening events.

Forget the revealing dresses and chose a sustainable gown to be the star of the party!



Coordinated sets
Coordinated sets are making a comeback. They look pretty and stylish and they take away the stress of choosing your clothes.

Don't forget to buy sustainable fashion that is produced with respect for people and nature.


Grandad collar shirts
Grandad collar shirts are an excellent alternative to classic shirts. They add a casual touch to an elegant outfit without making it lose its class or beauty.
You can dress up or down, depending on how formal your attire needs to be.

Check out these sustainable and affordable brands.

All black outfits
As a general rule, black clothes are easy to match in terms of chromatics. If you decide to wear just black, things become even easier.
All-black outfits are very elegant and versatile.

More and more clothing brands become sustainable and you can show your support towards them by purchasing ethically made clothes only.


Black and white
Another elegant and classic combo is black and white. You can never go wrong with these two colors!
You can now buy affordable designer clothes that are also sustainable.


Comfortable clothes
The elegant fashion style does not mean that you can't wear super comfy items, especially when the situation requires this.
Elegant people go to picnics with friends, walk their dogs and go grocery shopping. Comfortable clothes are essential for all of us, and what makes you elegant is the way you style them.

Make sure you buy your beautiful clothes from ethical brands.



Underwear
Underwear is extremely important - good underwear will make you feel fantastic, while poor underwear might be made from fabrics that can damage your health.

Esthetically, your underwear should match your clothes - for example, you should not wear a red bra under a white shirt.

Check out our article about the best sustainable underwear brands.


Bags
An elegant outfit is never complete without an elegant bag.

Extremely trendy and practical, vegan leather bags are the final touch your beautiful outfit needs!

Heels
Heels are very elegant and they can complete your attire. Wear them with suits, dresses, and skirts.

You can now purchase sustainable heels, made from cruelty-free materials.



Flat shoes
You spend many hours wearing your shoes, and that is why they should be comfortable.
Even if you alternate them with heels now and then, make sure your go-to shoes are as cozy as possible - this will keep your feet healthy in the long term!

Discover beautiful flats made by ethical brands!


Dress shoes for men
Oxfords or loafers, shoes for men should also be comfortable and elegant. Here is our selection of beautiful, affordable, and sustainable dress shoes for men.

Jewelry
Accessorizing your outfit is very important.
Apart from adding a stylish touch to your look, by wearing jewelry you also show that you put a lot of attention to details when choosing your attire.

Jewelry can now be both sustainable and beautiful.




Sunglasses
Take care of your vision and wear sunglasses during summer and very bright days.

Discover amazing sunglasses made by ethical brands.




Extra tips for an elegant fashion style
Always remember that elegance goes beyond the clothes you are wearing. Your language and your behavior should be an extension of your elegance at all times. You should invest time and money in your wardrobe, but also in your education and manners - this is the only way to be truly elegant.

Your outfits should be beautiful, in the right size for your body, and appropriate for the weather outside and the occasion.

When in doubt you should choose a simpler version, keeping in mind that is easy to accessorize after if needed. Elegance goes hand in hand with modesty and grace!

Take good care of your clothes and always choose high-quality materials that you can enjoy for a long time.

Don't forget that all your choices can be sustainable and it is now easier than ever to find affordable, high-quality ethically-made clothes.

If you loved our tips share them with your friends!
Was this article helpful to you? Please tell us what you liked or didn't like in the comments below.
About the Author: Miruna Dulcea