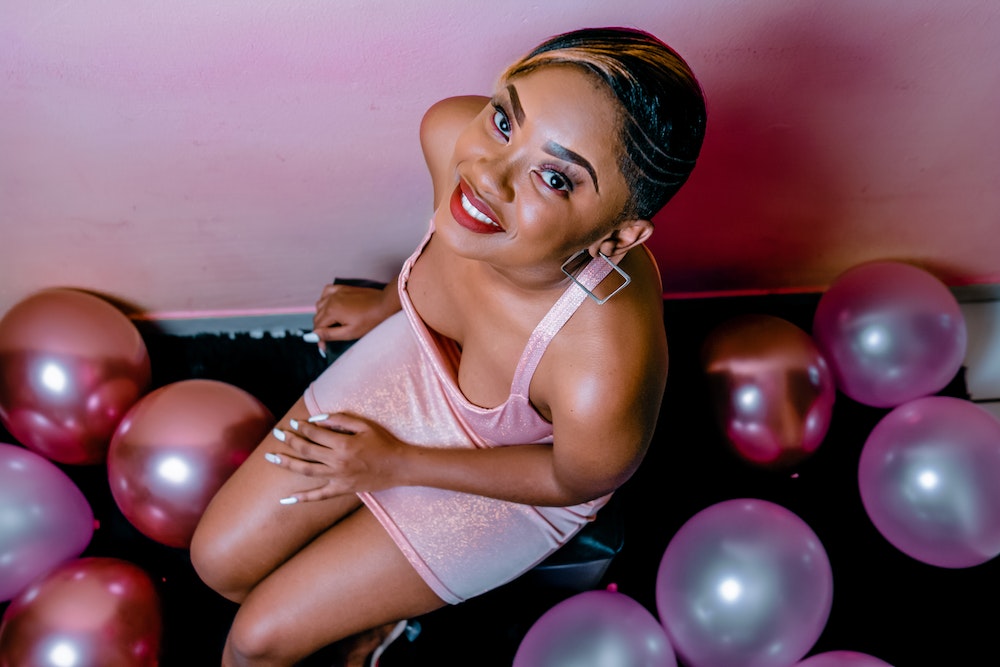 How To Style a Pink Slip Dress in 2023
The slip dress is a versatile and timeless piece that was major in the 90s and has made a major comeback in recent years. It's the epitome of effortless elegance and can be styled in various ways to create stunning outfits for any occasion. 
There are so many hot and trendy ways to style a pink slip dress, whether you are going for feminine, chic, dressed up or casual. Take your pick from the outfit suggestions below that will have you leading the 2023 trends in hot fashion.
Panaprium is proud to be 100% independent, free of any influence, and not sponsored. We carefully handpick products from brands we trust. Thank you so much for buying something through our link, as we may earn a commission that supports us.
Black Blazer and Heels
Elevate your pink slip dress with a touch of sophistication by adding a black blazer and heels. The contrast between the soft pink and sleek black creates an eye-catching and stylish combination. 
Choose a 2023 hit, an oversized blazer that accentuates your silhouette and pair it with classic black heels. This outfit is perfect for a date night or a special occasion where you want to make a chic and elegant statement.
Want more blazer outfit inspo then check out our blog.
Matching Headscarf
Stay en vogue with one of 2023's hottest accessories by incorporating a matching headscarf into your pink slip dress outfit. 
Choose a headscarf in the same shade as your dress or opt for a complementary pattern or color. This accessory adds a touch of retro charm and instantly elevates your look. Wrap the headscarf around your head, tie it in a stylish knot, or let it flow loosely for a bohemian vibe.
Embrace the bohemian fashion style with these 40+ outfits.
Glam Jewelry
Add a bit of sparkle and femininity to your pink slip dress outfit with cute and dangly earrings. Choose earrings that complement the color and style of your dress. 
Whether you prefer delicate hoops, statement chandeliers, or trendy geometric shapes, earrings can enhance your overall look and add a touch of glamor. Let your earrings be the focal point by keeping the rest of your jewelry minimal.
Here are the 10 best ethical jewelry brands that you should know about.
Sexy High Heels
Amp up the allure of your pink slip dress by pairing it with sexy high heels. Choose heels in a complementary color or opt for a neutral tone like black or nude. The height and sleekness of the heels create a leg-lengthening effect, adding confidence and sophistication to your outfit. 
Whether you prefer stilettos, strappy sandals, or block heels, the right pair of high heels can take your slip dress from day to night with ease.
Take a peek at these 12 best affordable, vegan high heels.
Wicker Bag and Hat
For a summer-ready and trendy look, pair your pink slip dress with a wicker bag and hat. Wicker bags are a huge trend in 2023, adding a touch of natural and bohemian charm to any outfit. 
Choose a bag in a size that suits your needs and pair it with a wide-brimmed hat to protect yourself from the sun while exuding a sense of effortless style. This combination is perfect for picnics, beach days, or strolling through the city in the summertime.
For more cute picnic date outfit ideas look no further.
Matching Cardigan 
Add a layer of quiet luxury to your pink slip dress by pairing it with a matching cardigan. Choose a cardigan in the exact same shade as your dress to create a monochromatic and harmonious look.
This adds depth and dimension to your outfit while keeping you cozy and comfortable. Whether you opt for a cropped cardigan or a long-line style, this pairing exudes understated elegance.
Find your perfect cardigan from our selection.
Funky Additions
Infuse your pink slip dress outfit with a unique flair by incorporating funky additions. Consider wearing flamboyant-shaped heels or oversized square earrings that add an unconventional and eye-catching element. 
These statement pieces bring an element of fun and individuality to your look. Let your personality shine through by selecting accessories that reflect your personal style and make a bold statement.
Fancy checking out more flamboyant fashion ideas then take a look here.
Choker
Go full drama by adding a choker to your pink slip dress outfit. 
This trendy accessory adds a touch of edginess and captures the essence of modern fashion. Choose a choker in a style that complements your dress, whether it's a delicate chain, a leather collar, or a bold pendant. To take it a step further, consider adding face jewels or shimmering accents to embrace the Euphoria-inspired aesthetic.
For daring disco outfits, take a peek at our blog.
Pink Suit Jacket and Shades
For a powerful and stylish 2023 look, layer your pink slip dress with a pink suit jacket and shades. Opt for a suit jacket in a complementary shade of pink to create a cohesive and fashion-forward ensemble. 
Pair it with sunglasses that exude confidence and add a touch of mystery. This outfit is perfect for formal events or when you want to make a bold fashion statement while staying on-trend.
Want to find out more about the 10 best affordable and sustainable sunglasses brands from Australia, then check out our blog.
Flower Crown
Whether you're a bohemian bridesmaid or simply enjoying a day out with friends, embrace your inner boho with a flower crown paired with your pink slip dress. 
Choose a flower crown that complements the color scheme of your dress and adds a whimsical and romantic touch. This accessory brings a fresh and feminine vibe to your outfit, making you feel like a free-spirited goddess.
For more flower power inspo, here are the 20+ best stylish outfits for Burning Man.
White Tee
For a playful and sexy twist, layer a white tee underneath your pink slip dress for a milkmaid-inspired look. Opt for a fitted or cropped tee to create a flattering silhouette. 
The combination of the pink slip dress and white tee exudes a charming and youthful vibe, perfect for 2023. Complete the look with dainty jewelry and a pair of sandals or ballet flats for a delightful and flirtatious ensemble.
Look and feel hot with these casual looks.
Sumptuous Layers
Go Renaissance and give your pink slip dress outfit more dimension by adding sumptuous layers. Consider incorporating luxurious feeling fabrics like velvet in the form of a drapey shawl, a plush cardigan, or a faux fur stole. Remember it's always best to go cruelty-free and avoid materials like silk.
These layers add texture and visual interest to your look, creating a sense of depth and elegance. Experiment with different lengths and textures to find the perfect combination that elevates your slip dress to new heights.
Want more Renaissance-style inspo then look no further.
Neck Scarf
Add a playful and fun element to your pink slip dress outfit by tying a neck scarf around your neck. Choose a scarf in a vibrant color or a playful pattern that complements your dress. 
Tie it in various styles, such as a classic knot or a loose bow, to create different looks. The neck scarf brings a touch of retro charm and adds a pop of color to your ensemble.
For more hot weather fashion ideas, check out our blog.
Camel Blazer
For an effortlessly chic and sophisticated look, layer your pink slip dress with a soft camel blazer. The combination of the soft pink and neutral camel creates a harmonious and elegant pairing. 
Opt for a blazer in a lightweight and luxurious fabric to ensure comfort and style. Pair it with heels or ankle boots for a polished and refined outfit that transitions seamlessly from day to night.
Check out these 20 best ethical and sustainable blazers we know you'll love.
Chunky Boots
Infuse a bit of punk and edginess into your pink slip dress outfit by pairing it with chunky boots. 
Choose boots with a sturdy sole and a chunky silhouette to create a bold and rebellious statement. The contrast between the feminine slip dress and the rugged boots adds an unexpected edge to your look. Whether you opt for classic black boots or experiment with vibrant colors, this combination brings an element of attitude and rock-inspired style to your outfit.
Take a peek at the ultimate guide to dressing punk.
Was this article helpful to you? Please tell us what you liked or didn't like in the comments below.
About the Author: Catriona Jean