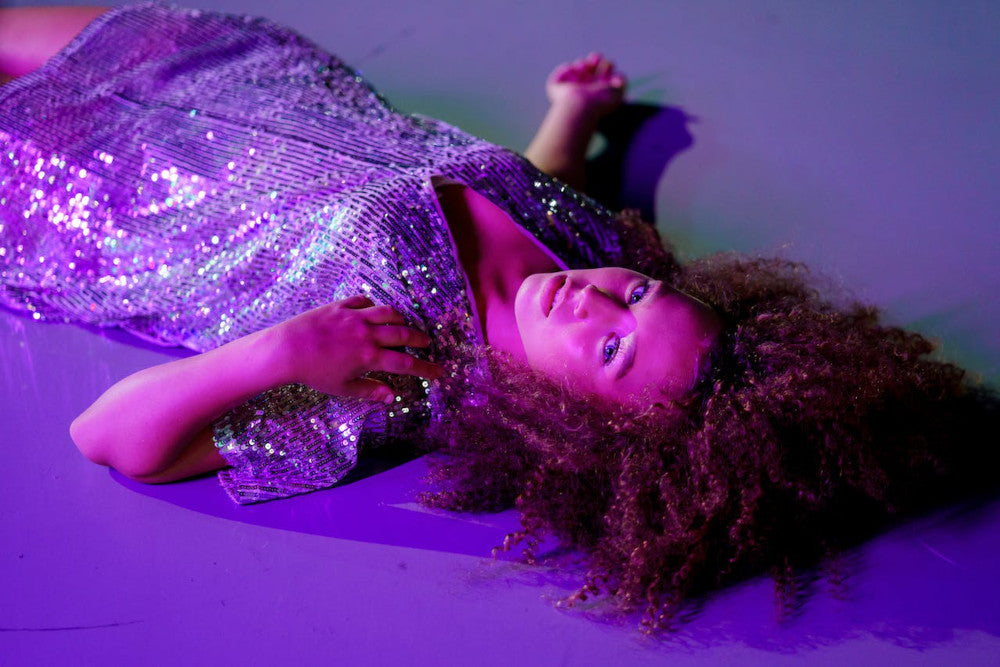 How To Dress For A Silver Disco Party - 15 Shimmering Outfits
Silver disco parties are all about groovy music, flashy lights, and, of course, stunning outfits that channel the glitz and glamour of the disco era. They are the perfect occasion to embrace your inner disco diva and unleash your creativity when it comes to fashion.

These 15 outfit ideas will give you the inspiration you need to shine on the dance floor. Remember, the key to nailing the disco look is to add plenty of glitz, bold accessories, and some groovy attitude.

So, put on your dancing shoes and let your inner disco queen or king shine through!
Panaprium is proud to be 100% independent, free of any influence, and not sponsored. We carefully handpick products from brands we trust. Thank you so much for buying something through our link, as we may earn a commission that supports us.
1. Sequin Dress
You can never go wrong with a dazzling silver sequin dress. Sequins are synonymous with the disco era, and a silver sequin dress will catch and reflect the disco lights, making you the center of attention.
Find modern, sumptuous, fashionable evening, gala, and party dresses for rent here. 

Pair it with platform heels and oversized dangling earrings. Keep your hair big and wavy for that classic disco look.

2. Sparkling Mini Skirt And A Crop Top
Craft a super sexy sparkling outfit with a sleek mini skirt and a complementing crop top. Go for stretchy fabric with a small slit on the side to allow easy movement. Everything from metallic fibers to silver patterns will perfectly fit the theme of the party.
Buy an eco-friendly mini skirt to craft this outfit in our selection of the best affordable and sustainable mini skirts.

We love this paired with a cute crop top and clear mules, so don't look anymore and get ready to dance the night away!
3. Retro Mood With Silver Boots
Silver knee-high boots add a touch of nostalgia and create a fashionable and memorable outfit for the disco party. Pair them with a mini sequin dress, white denim shorts, a mini skirt, flared pants, or black glossy leggings.

Silver knee-high boots will elevate your outfit and make you feel the star of the night. Take sustainable choices and buy eco-friendly and cruelty-free boots. Check our selection of the best ethical brands here.
4. Mesh Top Glamor
Add a sexy and glamorous element to your outfit with a black or white mesh top. Go for a mesh top with stone or metal applications to create a dynamic and eye-catching effect for your disco outfit.

Wear it under a bralette and high-waisted skinny or flared jeans for a truly bold and disco-inspired outfit.
5. Silver Midi Dress

A metallic silver dress is a perfect choice for a disco party because it exudes a dazzling and reflective quality. It captures and amplifies the disco lights, ensuring you stand out in the crowd.

The midi dress length adds a romantic and elegant aspect to the outfit. Pair it with a classic pointy pump with a stiletto heel. These iconic shoes will never go out of fashion and create a beautiful contrast with your silver dress.
6. Satin Blazer
Mix up timeless elegance and sophistication with a tailored blazer with a satin lapel. This choice works for both men and women, making it a versatile option for a disco party.

Pair the blazer with a black crop top and black skinny jeans or faux leather pants. With this combination, the blazer will take center stage in this ensemble.
Explore our selection of the best affordable and sustainable blazers made under high social and environmental standards.
7. Slip Dress

Craft a sophisticated and sensual outfit with a beautiful mini or midi slip dress. Slip dresses usually come in shimmer satin luxe fabric that brings out a side of glamour and class.

You can go for a silver-colored slip dress, but no matter what color you choose, it will reflect the party lights dazzlingly.

Because the slip dress is a minimalistic piece, enhance its look with large statement earrings, a long necklace, and a clutch bag in a complementary color.
8. Nice Top And Flare Pants
You can never go wrong with flare pants when considering disco attire. Bell-bottom pants are an iconic fashion trend of the disco era and create a retro and playful look. Buy beautiful flare pants or jeans here.

Wear high-waisted silver or white bell-bottom pants paired with a shimmering top. To add a sexy touch to this outfit, choose a top made from a see-through fabric or lace with stone applications.
9. Catch The Lights With A Holographic Shirt
Be original and creative at the disco party with a holographic shirt. It has an eye-catching appearance and somehow a futuristic glamour.

Holographic shirts catch and reflect the disco lights, creating a dazzling effect on the dance floor.

Pair it with well-fitted black jeans and avoid overwhelming it with too many accessories.
10. Accessories And Face Applications
Accessories play a crucial role in completing your look for a silver disco party. They add glamour and help you stand out on the dance floor. Do not be shy and go for large, dangling earrings or hoops, chunky metallic or silver necklaces, and bracelets.

Also, apply silver or metallic glitter to your eyelids or cheeks to catch and reflect the disco lights. You can add rhinestones around your eyes or face for a bold and glamorous look.
11. White And Silver
Create a clean and timeless luxury outfit by combining white with silver pieces. White and silver work nicely together and create a chic and refined appearance. Pair white leggings with a shimmery or sequin silver top. Find leggings that fit you best and craft this chic outfit.

Alternatively, wear a white monochrome outfit and add silver accessories to create a silver disco-inspired look. Wear this outfit with a wide metallic belt, platform heels or boots, and chunky silver wrist bangles.
12. Corset Top
Add a touch of sensuality and boldness to your outfit with a corset top. Opt for a silver or metallic corset top to align with the disco theme. Look for a shiny or shimmery finish that captures and reflects the disco lights.
Pair the corset top with high-waisted black or silver flare pants, a metallic mini skirt, or well-fitted faux leather pants. These options complement the corset and add a retro touch to your outfit.
13. Bodycon Dress Or Skirt
The Bodycon skirt is a fantastic piece for a silver disco party. It offers a form-fitting and glamorous look that is well-suited to the energetic and stylish atmosphere of a disco party.

Wear a silver sequin or a metallic silver bodycon skirt and pair it with a shimmering silver or metallic top, a sleek white blouse, or a crop top to create a balanced and cohesive outfit.
Alternatively, wear a metallic silver bodycon dress and complete your disco look with white or metallic strappy heels. Here are the best affordable and sustainable bodycon dresses.
14. Vegan Leather Jacket With Studs
Add an edgy and rebellious element to your disco-themed outfit with a leather jacket with studs. Remember to add a silver piece with your leather jacket. This can be a silver or metallic top, skirt, or flare pants.
By combining it with silver or metallic elements and accessories, you'll create a unique and fashionable look that captures the essence of the disco era while embracing a modern twist.
Make ethical shopping decisions and buy vegan leather clothing. Many ethical fashion brands design fabulous jackets with animal-free materials, find them here.
15. Silver-Themed Hat And A Wig
Enhance your outfit and channel the disco era's fashion and style with a silver-themed disco hat. Consider a metallic or silver bowler hat to create a retro-inspired look and stand out from the crowd.
Women can add a headband with sequins, glitter, or metallic elements or wear a wig with glitter or sequin embellishments. This option can be a unique and eye-catching choice and create an authentic and fun disco look.
Was this article helpful to you? Please tell us what you liked or didn't like in the comments below.
About the Author: Iana Jekova