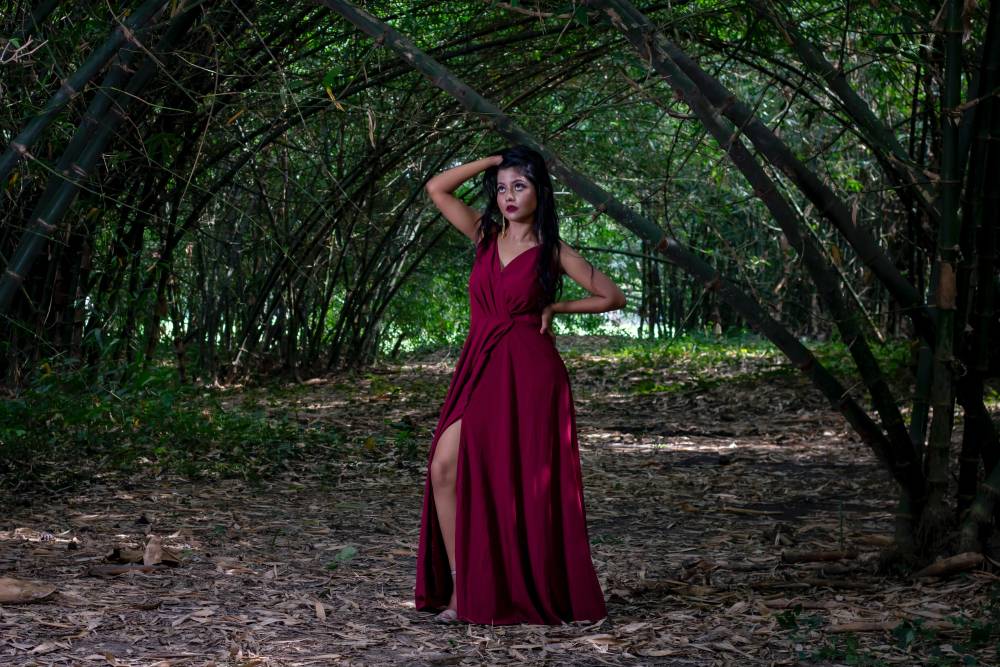 40 Exciting Sustainable Fashion Facts To Know About

Conscious consumerism is taking off, and many people understand why sustainable fashion matters today. It's also very encouraging to see the textile and apparel industry implement more sustainability practices.

But change needs to happen faster. The facts reveal the fashion industry as one of the largest polluters globally. It's responsible for enormous amounts of carbon emissions, pollution, and waste.

Thankfully, you have the power to accelerate transformation in the clothing industry. You vote with your money and by changing your shopping habits, boycotting unethical fashion brands, and switching to sustainable fashion.

To help you make mindful purchasing decisions as an informed consumer, here are exciting facts about sustainable fashion you need to know.


Panaprium is proud to be 100% independent, free of any influence, and not sponsored. We carefully handpick products from brands we trust. Thank you so much for buying something through our link, as we may earn a commission that supports us.

1. The second-hand market will reach USD 51 billion by 2023.
The second-hand apparel market was valued at USD 32 billion in 2020 and will reach USD 51 billion by 2023, according to recent research data on used fashion.

Buying second-hand clothing is becoming cool again. There are many benefits of shopping for used clothes, and many consumers are taking advantage of the growing market.

Thrifting helps your wallet but also the planet. It's a great way to deal with textile waste and save a little extra money. Second-hand clothes also help look amazing with unique pieces that nobody else is wearing.


2. The sustainable fashion market will exceed USD 8.25 billion by 2023.
The global ethical fashion market will reach USD 8.25 billion by 2023. It's currently growing at a compound annual growth rate (CAGR) of 10.33%, according to the recent report from The Business Research Company.

The revenues generated in the global ethical fashion market include design, production, retail, and ethical fashion apparel sales. Some of the largest sustainable fashion brands in the market are Pact, Tentree, Everlane, and Eileen Fisher.


3. The fastest-growing region is the North-American area.


The growing awareness of the disastrous impacts of the textile and apparel industry leads consumers towards mindful consumption and sustainable fashion.

The global ethical fashion market was in trouble in 2020 due to the economic slowdown following the COVID-19 crisis and subsequent lockdown.

Now that fashion stores are slowly opening up again across many countries, North-America will be the fastest-growing region from 2020 to 2030, according to the 2020 Ethical Fashion Global Market Report.


4. Secondhand will double market share in 10 years.
Second-hand shopping will rapidly grow over the next ten years and will double its market share by 2029 to reach 17%, as reported by thredUP in the 2020 Fashion Resale Market and Trend Report.

Many fashion brands, designers, entrepreneurs, and organizations are promoting second-hand clothing as a solution to the fashion industry's disastrous impacts.

Even Walmart just partnered with ThredUp to offer second-hand clothing on its website. It's a positive step towards sustainable and ethical fashion.

Other popular places to buy vintage clothing are second-hand stores, consignment shops, antique markets, garage sales, flea markets, auctions, and fashion fairs.


5. Clothing rentals are opening up all everywhere.
Rental businesses and fashion libraries are opening up all over North America and Europe. Many designers partner with rental companies to offer consumers the possibility to wear their clothes for a fraction of the price.

Renting is an eco-friendly way to find maternity clothing, wedding dresses, kids' clothes, or even ball gowns. Some fashion rental companies also offer a subscription for customers wanting to refresh their clothes more regularly.

Clothing rental is one of the most practical and sustainable solutions to ever-changing trends in the fashion world. It's an emerging and fast-growing market. Today, lots of options are available to suit each ethical fashion lover's needs.


6. The clothing rental market will reach USD 1.96 billion by 2023.


The global online clothing rental market is rapidly growing at a compound annual growth rate (CAGR) of 10.76%, according to the report from Netscribes.

Clothing rental is popular in the parties and wedding wear segment, which had a 40% market share in 2018. North America remains the leading region.

The global online clothing rental market was valued at USD 1.18 billion in 2018 and will reach USD 1.96 billion by 2023. In Europe, however, people still prefer to purchase clothes over renting them online.


7. Solving fashion's issues could generate USD 192 billion.
If the fashion industry successfully solves its environmental and social issues by 2030, the overall benefit to the world economy would be about USD 192 billion, according to the Pulse of the Fashion Industry report.


8. 52% of fashion executives strategize for sustainability.
According to the survey from the Global Fashion Agenda, 52% of decision-makers from all industry segments consider sustainability targets as a guiding principle for nearly every strategic decision they make.


9. 66% of fashion companies have sustainability targets.
The 2020 Pulse of the Fashion Industry reports that 66% of fashion executives now have multiple sustainability-related targets compared to only 56% in 2017.


10. Sustainable fibers can save 20% of CO2 emissions.


Reformation, an American fashion company that makes sustainable women's clothing, reveals that by focusing on preferred rather than conventional fibers, it was able to save 20% in CO2 and 30% in water consumption while lowering waste creation by 20%.


11. H&M aims for a 100% climate positive value chain by 2040.
H&M or Hennes & Mauritz AB is a Swedish multinational clothing-retail company. It's the second-largest clothing retailer in the world, just behind the Inditex Group, Zara's parent company.

H&M is working on using more sustainable materials. Its central goal is to reach 100% recycled, repurposed, or more sustainably sourced by 2030.

H&M is committed to making two tiers of its supply chain climate neutral by 2030. By 2040, it aims to have a 100% climate positive value chain by increasing energy efficiency and using renewable energy in its facilities.


12. Nike plans to reduce its carbon emissions by 30% by 2030.
Nike is an American multinational corporation that creates footwear, clothing, and accessories. It's the world's largest supplier of athletic shoes and apparel.

Nike plans to power owned-and-operated facilities with 100% renewable energy by 2025. It also aims to reduce its carbon emissions across its global supply chain by 30% by 2030.


13. C&A dedicates 30% of its collection to sustainable fashion.
C&A is one of the largest fast-fashion retail chains in the world, next to H&M and Zara. It strives to make sustainability the new normal.

C&A does a bit better than its competitors and has 30% of its collection dedicated to sustainable fashion.

Zara sustainable initiative called Join Life represents only 14% of its collection. And H&M has under 10% of its product range dedicated to its conscious collection.


14. BCI plans to certify 30% of the world cotton production.


The Better Cotton Initiative (BCI) aims to transform cotton production worldwide by developing Better Cotton as a sustainable mainstream commodity.

By the end of 2020, BCI plans to have Better Cotton account for 30% of global cotton production. It will also train five million farmers worldwide on more sustainable agricultural practices.


15. 71% of consumers invest in high-quality garments.
Sustainability has become more present in the mind of consumers to limit our impact on climate change, especially following the coronavirus pandemic, according to McKinsey & Company COVID-19 consumer survey.

Following COVID-19, 71% of consumers now prefer investing in higher-quality clothes and are becoming more interested in circular business models, such as resale, rental, or refurbishment.


16. 90% of consumers change their behavior for sustainability.
According to the latest Lectra's sustainability report based on the data from Retviews, more than 90% of consumers are changing their behavior in favor of more sustainability in the fashion industry.


17. 30% of consumers would boycott unethical brands.
CGS published its second annual 2020 Retail and Sustainability Survey, disclosing the clothing shopping preference of more than 2,000 individuals (ages 18-65+) from the United States and the United Kingdom.

The survey highlights that both in the U.S. and U.K., 30% of consumers would completely stop using a brand if it didn't use sustainable and ethical practices, and more than 30% would purchase less frequently.


18. 67% of consumers look for sustainable materials.


McKinsey noticed a regained interest in sustainability in their April 2020 survey in the United Kingdom and Germany. Consumers significantly changed their behavior to reduce their environmental impact.

67% of surveyed consumers look for sustainable materials when buying eco-friendly clothing. They expect fashion brands to promote sustainability, take care of their employees, and workers in supply chains.


19. 40% of consumers choose green products over other options.
According to Cone's Green Gap survey, consumer demand for more environmentally responsible products is rising rapidly. In America, 40% of consumers are now choosing green products over other options.


20. 68% of consumers trust scientists' claims about climate change.
The National Geographic and GlobeScan's Greendex study of sustainable consumer behavior and attitudes surveys 18 countries on five continents.

It reveals that 68% of consumers trust scientists' claims that the world's climate is changing because of human activities.


21. Environmental shopping habits don't change during the crisis.
Cone conducted the Consumer Environmental Survey in 2009 with 1,087 U.S. adults and found that the demand for environmentally responsible products remained strong with the state of the economy during an economic recession.

44% of surveyed consumers indicate that their environmental shopping habits have not changed as a result of the economy.


22. Recycled nylon reduces the global warming impact by 90%.
Regenerated nylon is a high-performance and very sustainable recycled fabric. Aquafil is one of the top manufacturers of regenerated nylon fibers: Econyl.

Recycled nylon is much more environmentally friendly than virgin nylon. It reduces water, energy usage, and carbon emissions compared to conventional nylon production from oil.

For every 10,000 tons Econyl recycled nylon produced, 70,000 barrels of crude oil and 65,100 tons of carbon dioxide equivalent emissions are saved compared to a regular nylon yarn made from virgin polymer.

Econyl regenerated nylon reduces the global warming impact of nylon by up to 90% compared to the material from oil.


23. Recycled nylon saves 90% of water consumption.
Q-NOVA by Fulgar is an environmentally friendly and sustainable fiber made from nylon waste materials. Nylon waste is melted down, regenerated, and restored into polymers without the use of chemicals.

For each kilogram of Q-NOVA recycled nylon produced, 90% liters of water and 80% carbon dioxide equivalent emissions are saved compared to a regular polyamide yarn made from virgin polymer.
"In 2017 alone, the Q-Nova recycling system enabled savings of over 11 million liters of water. If the growth in demand for Q-Nova yarn reaches 30% in 2018, more than 15 million liters of water will be saved."

- Fulgar, an Italian textile fiber manufacturing company


24. Clothing recycling saves tons of water and energy.
In 2016, the Nordic Council of Ministers estimated that the reuse and recycling of about 100,000 tons of used textiles save up to 190,000 tons of carbon dioxide equivalent of greenhouse gases.
"The reuse and recycling of the exported textiles lead to annual net savings of around 190 000 tonnes CO2 equivalent of greenhouse gases and offset 70 million cubic meters of water use by offsetting the production of new textiles/materials."

- David Watson, Environmental Analyst, in the Exports of Nordic Used Textiles Study


25. Wearing second-hand clothing reduces your footprint by 80%.
For each person that buys and wears second-hand clothes, a reduction of 500 pounds of carbon emissions happens every year. It decreases your carbon, waste, and water footprint by more than 80%, as reported by the American Apparel & Footwear Association (AAFA).


26. The United States is the biggest exporter of used clothing.


The first exporter of used clothing worldwide is the United States. It exports a value of over USD 675 million in second-hand clothes each year to countries such as Canada, Guatemala, Chile, and India, according to published United Nations statistics.

The United Kingdom is the second-largest exporter of pre-loved fashion. It ships to countries such as Ukraine, Poland, Pakistan, and Ghana. In 2018, it exported 543 million USD or 395,000 tons of used clothing.


27. 31% more second-hand items get listed on eBay.
Emma Grant, the Head of Seller Proposition at eBay, reveals that more and more people are buying and selling used clothing as a way to impact the environment positively.
"People are truly beginning to realize that simply by buying second-hand and extending the life-span of a piece of clothing, they can make a huge difference to the environment. I think that people are much more aware now of the damage that fast fashion can cause than they were a few years ago. Even since 2017, there has been a 31% increase in the number of second-hand items listed on eBay, which proves there is a real changing attitude and movement away from fast fashion."

- Emma Grant, Head of Seller Proposition at eBay


28. Organic cotton saves tons of water and CO2 emissions.
Organic cotton has many environmental benefits over regular cotton. It's less likely to contribute to acidification and eutrophication of freshwater sources. It helps soil fertility and biodiversity.

By growing organic instead of conventional cotton, farmers can potentially save 218 billion liters of water and 92.5 million kg of carbon dioxide, as reported by the Textile Exchange.


29. Recycling cotton saves up to 765 cubic meters of water.
Cotton is a resource-intense crop requiring a lot of water, energy, labor, pesticides, and insecticides to grow. Recycled cotton, however, demands much fewer resources to manufacture than conventional cotton.

It's a textile fiber that uses post-consumer and post-industrial cotton waste that minimizes the environmental impact of cotton production drastically. Recycling one ton of cotton can save up to 765 cubic meters (202,000 US gal) of water.


30. Emma Watson leads Gucci's sustainability strategy.


The Kering Group, the parent company of the global luxury brands Gucci and Yves Saint Laurent, appointed Emma Watson as Chair of the Sustainability Committee of its Board of Directors.

Emma Watson has been a creative adviser for People Tree since 2009, a Fair Trade fashion brand, and was appointed a "United Nations Women Global Goodwill Ambassador" in 2014, an entity for gender equality and the empowerment of women.

It shows the commitment of large luxury brands for more sustainability in the fashion industry. Clothing companies can make a difference by addressing social, economic, and environmental concerns.


31. 60% of customers want to shop sustainably.
Plenty of luxury brands now focus on sustainable fashion, especially those with a strong online presence such as Selfridges, Browns, Matches Fashion, and Net-a-Porter.

More than 60% of customers want to shop sustainably, and 90% want to buy less, but better, according to Selfridges. 60% of shoppers at Matches Fashion are trying to live as sustainably as possible.


32. Large clothing brands signed the Fashion Pact to drive change.
Prominent fashion brands such as Chanel, Ralph Lauren, Prada, Adidas, Puma, Burberry, Hermes, and others have recently signed the Fashion Pact.

It's a mission lead by the Kering Group and given by French President, Emmanuel Macron, and to Heads of State at the G7 Summit in Biarritz, to stop global warming, restore biodiversity, and protect the oceans.

The Fashion Pact aims to implement the principles of the U.N. Fashion Charter for Climate Action, based on the Paris Agreement and furthering the broader Agenda 2030 for Sustainable Development.


33. There are 75% more Google searches for sustainable fashion.
Sustainable fashion is trending, and more people were searching specifically for sustainability, as well as keywords related to sustainable fashion in 2019, according to Lyst.

The search volume on Google related to sustainability in the fashion industry increased by 75% from 2018. Searches for sustainable materials also grew, such as organic cotton (52%), Econyl (102%), and Tencel (42%).


34. Clothing donations increased by 40% in 2020.


Lloyd Lewis, Arc Thrift Stores Chief Executives Officer, tells TODAY that clothing donations increased from 20% to 40% since the beginning of the COVID-19 crisis.

Consumers are more willing to donate their old clothes to charities and non-profit organizations than discarding them, which benefits the environment tremendously.


35. People care more about the sustainably of products.
The sustainable fashion movement is booming. People are starting to care more about how clothing production occurs.

They pay more attention to the quality, durability, and sustainability of products along with price, style, and accessibility, according to the 2020 Sustainable Share Market Index.

Brands without sustainability strategies risk losing the trust of their customers, employees, suppliers, and partners. It's time to prioritize ethical sourcing, transparency, sustainable materials, and circularity.


36. Consumers are willing to pay more for sustainable fashion.
The IFM-Première Vision study reveals the state of the post-COVID-19 fashion market. It analyses the demand for more sustainability among 5,000 consumers in France, Italy, the United States, and Germany.
"Consumers tend to buy less, but better. They are willing to pay more, and compensate by buying fewer products."

- Gildas Minvielle, IFM-Première Vision Chair Director
Nearly 50% of European consumers purchased an eco-friendly fashion item in 2019. The second-hand market is most important in France and the United States, with respectively 38,7% and 53,3% of consumers buying used in 2019.


37. Clothing retail giants are betting on organic cotton.


Gigantic retail chains, such as H&M, Zara, Uniqlo, and Gap, process the largest proportion of organic cotton worldwide. They are betting on organic cotton to appeal to conscious consumers and regain their trust.

Increasing environmental awareness drives fashion companies to sustainably sourced raw materials. They are making consistent efforts towards ethically producing their new collections.


38. Hemp fiber saves tons of water compared to cotton.
Hemp is a clothing fiber that has a bright future in the sustainable fashion industry as consumers become more mindful of the environmental and social impacts of their wardrobe.

Hemp production has a smaller overall ecological footprint than cotton production, as reported by the Stockholm Environment Institute (SEI).

Hemp keeps soil fertility and requires very little water to grow, almost no pesticides or fertilizers.

Up to 500 liters of water are needed to produce one kilogram of hemp, of which 30 percent is suitable for fiber production.

Hemp is also three to eight times stronger than cotton, depending on its processing. It reaches maturity in only up to 4 months.

And hemp has a much higher yield per acre than cotton. One acre of hemp can produce two to three times more fiber than an acre of cotton.


39. Recycled polyester saves 99% water consumption.
More than a million plastic bottles are sold around the world each minute. And the number of bottles sold yearly will increase to 583.3 billion in 2021, according to Euromonitor.

Repreve by Unifi is a brand of recycled polyester made from PET bottles. For each kilogram of Repreve material produced, up to 62% less energy and 99% less water are used compared to virgin polyester.

Repreve polyester also creates up to 35% less waste and reduces carbon dioxide emissions by up to 20%.


40. Tencel recovers over 95% of chemicals used in production.
Lenzing is an Austrian manufacturer of regenerated cellulosic fibers such as Tencel Lyocell, Modal, MicroModal, and EcoVero viscose. It uses environmentally friendly processes to create wood-based textile fibers.

Semi-synthetic fiber production usually requires a lot of energy, water, and chemicals. However, Lenzing can recover, recycle, and reuse up to 95% of the water and chemicals used.


Was this article helpful to you? Please tell us what you liked or didn't like in the comments below.