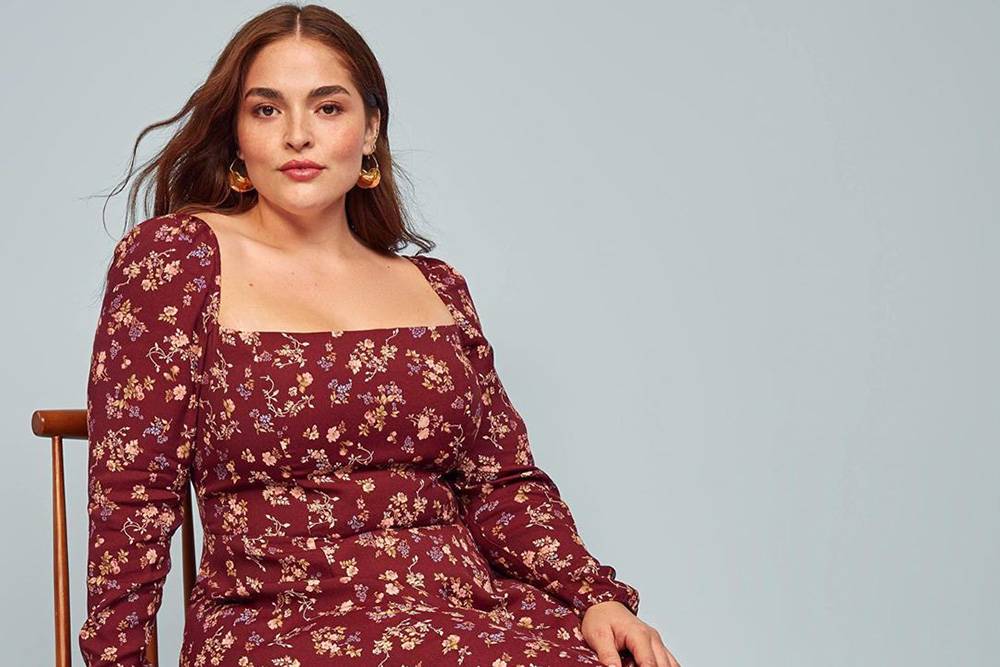 Reformation is an American clothing company based in Los Angeles, California. It makes sustainable women's clothing and accessories and offers a large collection of basics, denim, dresses, swimwear, and intimates for petite up to extended sizes.

The clothing retailer designs effortless silhouettes that celebrate the feminine figure with the most beautiful and sustainable fabrics possible. It pays attention to minimize its social and environmental impacts.

The brand has built its image on being one of the most sustainable, ethical, and responsible fashion retailers worldwide. It was founded in 2009 and made USD 150 million in sales in 2019.

Many celebrities and social media personalities such as Meghan Markle and Emily Ratajkowski wear Reformation clothing pieces proudly.
Panaprium is proud to be 100% independent, free of any influence, and not sponsored. We carefully handpick products from brands we trust. Thank you so much for buying something through our link, as we may earn a commission that supports us.

Sustainability Rating: 6/10
Rating FAQ

Category: Clothing, accessories

For: Women

Type: Basics, dresses, denim, knitwear, loungewear, swimwear, underwear, outerwear, weddings

Style: Casual, classic

Quality: High

Price: $$

Sizes: petite, XS-XL, 0-12 (US), 4-16 (UK), 32-44 (EU), 4-16 (AU), plus size

Fabrics: Cotton, linen, hemp, ramie, jute, lyocell, modal, acetate, viscose, polyester, nylon, spandex, acrylic, polyurethane, rubber, leather, wool, down, silk

100% Organic: No

100% Vegan: No

Ethical & Fair: Yes

Recycling: Yes

Producing country: China, India, Turkey, United States

Certifications: GOTS, OCS, GRS, RWS, FSC, Bluesign, Oeko-Tex, ISO 14001

Sustainability Practices



"We put sustainability at the core of everything we do. We invest in green building infrastructure to minimize our waste, water, and energy footprints. By providing on-the-job training and opportunities for growth, we also invest in the people who make this revolution possible."


Reformation strives to make products with the lowest impacts compared with most clothes. It tracks its environmental footprint and keep creating better solutions when it comes to creating clothing.

The clothing brand aims to manufacture sustainably and even replaces some of the resources it spends by partnering with Native Energy and the Bonneville Environmental Foundation (BEF) Water Restoration Program.

Reformation claims to be carbon neutral since 2015 and wants to make it official by joining Climate Neutral, a non-profit organization that attests net-zero carbon emissions.

Reformation also makes its packaging with 100% recycled low-density polyethylene bags and a biodegradable polymer that allows it to break down in landfills.

Reformation uses a medium proportion of sustainable materials, such as organic cotton, linen, and hemp, or recycled materials such as deadstock fabrics, regenerated nylon, recycled cotton, and recycled polyester.

Some of its organic fabrics are OCS or GOTS certified, a leading, widely recognized certification standard that guarantees sustainable processes, environmentally friendly, and socially responsible conditions.

Reformation also uses some highly polluting synthetic petroleum-based fibers such as polyester, nylon, spandex, and acrylic.

Some of its clothes contain semi-synthetic fibers or man-made regenerated cellulosic fabrics such as Tencel lyocell, modal, acetate, and viscose.

Tencel Lyocell is an environmentally friendly fiber made with wood pulp from FSC certified sustainable forests.

Reformation is committed to achieving fair, safe and healthy working conditions throughout its supply chain. It partners with suppliers who share a common vision of sustainability, accountability and transparency.

Reformation currently require that all its suppliers meet its standards for social responsibility, safe, non-toxic, and better materials.

It manufactures over 65% of clothes in Los Angeles and the majority of its products in its own factory depending on the season and the styles. All other garments are produced by responsible manufacturing partners in the United States, India, China, and Turkey.

Reformation has a code of conduct that applies to all its suppliers and subcontractors based on the UN Global Social Compliance Programme (GSCP) Code of Conduct which represents international standards for fair labor conditions and fundamental labor rights.

The clothing brand publishes a list of all its manufacturing and processing facilities and makes it available publicly on its corporate website. It monitors 100% of its supply chain to ensure compliance with labor standards.

Reformation organizes semi-announced audits of its factories by independent and accredited third-party monitoring firms. It then sets a Corrective Action Plan detailing areas for improvement.

However, more than half of its production facilities have minor or moderate issues. And about 10% of its suppliers have safety, health, or labor related violations of its standards.

Reformation doesn't use any exotic animal skin, or hair, fur, angora. But it uses leather, wool, silk, and down feathers to manufacture some of its clothing.

These animal-derived materials are cruel and unethical. They also harm the environment by producing greenhouse gases and wastes. More sustainable alternatives exist.

Sustainability Goals
Reformation aims for Zero waste. It recycles about 75% of all its garbage currently and plans to innovate and expand its circularity programs.

It joined the Jeans Redesign project by the Ellen MacArthur Foundation's Make Fashion Circular initiative. By 2021, the majority of its jeans will meet high durability criteria, be made from regenerative or organic materials, and use zero toxic chemical processes.

Reformation joins programs to offset its carbon emissions, make it super easy to reduce its footprint.

The brand continues to improve its production practices and source less water intensive fabrics. It claims to be 100% water neutral as it restores the water it uses and balances its entire water footprint.

Reformation is working toward becoming an affiliate of the Fair Labor Association (FLA).

100% of its team meet or exceed Los Angeles's living wages. But there is no evidence that workers in its supply also earn a living wage, particularly in East Asian countries where labor law violations still happen regularly.

Buy Here
Discover Reformation sustainable collections at thereformation.com.
Reviews And Experiences With Reformation
Have you had (good) experiences with shopping at or the products of Reformation? Then leave us your rating below.