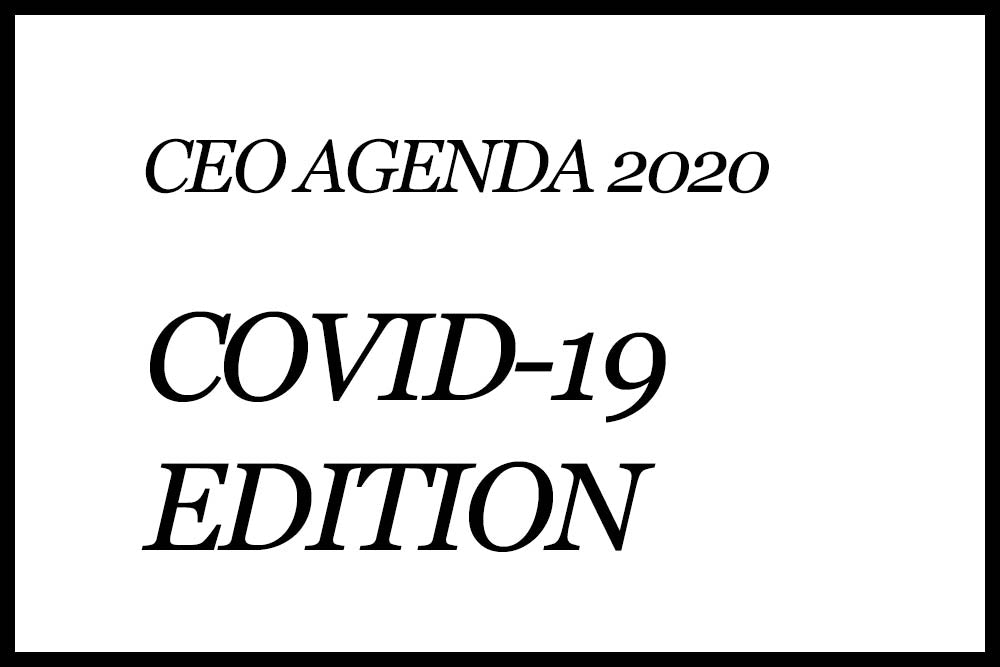 Global Fashion Agenda Sustainability Guide to Fashion Leaders

The Global Fashion Agenda urges fashion leaders to rebuild the fashion industry with sustainability in mind in a new report, the CEO Agenda 2020 - COVID 19 Edition.

The global fashion industry primarily uses a linear system (take, make, waste) to produce new clothes. 73% of the world's clothing eventually ends in landfills to decompose or be incinerated.

Every year, less than 1% of all materials used for clothing is recycled into new clothing and less than 15% of all clothes are recycled (A New Textiles Economy, Ellen MacArthur Foundation, 2017). 


"The CEO Agenda 2020 – COVID 19 Edition outlines 6 opportunities for fashion executives to rebuild a resilient and sustainable fashion industry, [...] with contributions from McKinsey & Company and based on in-depth consumer research, supplier research, and interviews with industry leaders. [...] This CEO Agenda is a guide to support fashion leaders in future-proofing their business models by placing sustainability at the core."

 - Global Fashion Agenda


Sustainability has become more present in the mind of consumers to limit our impact on climate change, according to McKinsey & Company COVID-19 consumer survey.

We are on the brink of a global social, economic, and environmental crisis. It's now more important than ever to rethink the way we produce and consume clothes.


Read up my article on the fashion industry's catastrophic impact on climate change to understand why it's important to act now.

Fashion leaders must take massive action to reduce carbon emissions, pollution, and waste. The global apparel and footwear industry accounts for 8% of the world's greenhouse gas emissions (Fashion Transparency Index, 2019).

16.9 million tons of used textile waste is generated every year in the United States (Environmental Protection Agency, 2019). The average American throws away 70 pounds of clothing and other textiles each year.


"Only by rethinking and rebuilding systems in a collective effort, will we find ourselves in a just and sustainable future post-pandemic. The prosperity of each individual business, communities, and our planet depends on the decisions we are making today. [...] Placing sustainability at the core of your business will enhance your capability to navigate uncertainties and allow you to turn potential financial, social, or environmental risks into untapped business opportunities."

 - CEO Agenda 2020, COVID 19 Edition


If the fashion industry successfully solves its environmental and social issues by 2030, the overall benefit to the world economy would be about USD 192 billion (EUR 160 billion), (Pulse of the Fashion Industry).


Download the full release of the CEO Agenda 2020 - COVID 19 Edition on globalfashionagenda.com


Was this article helpful to you? Please tell us what you liked or didn't like in the comments below.