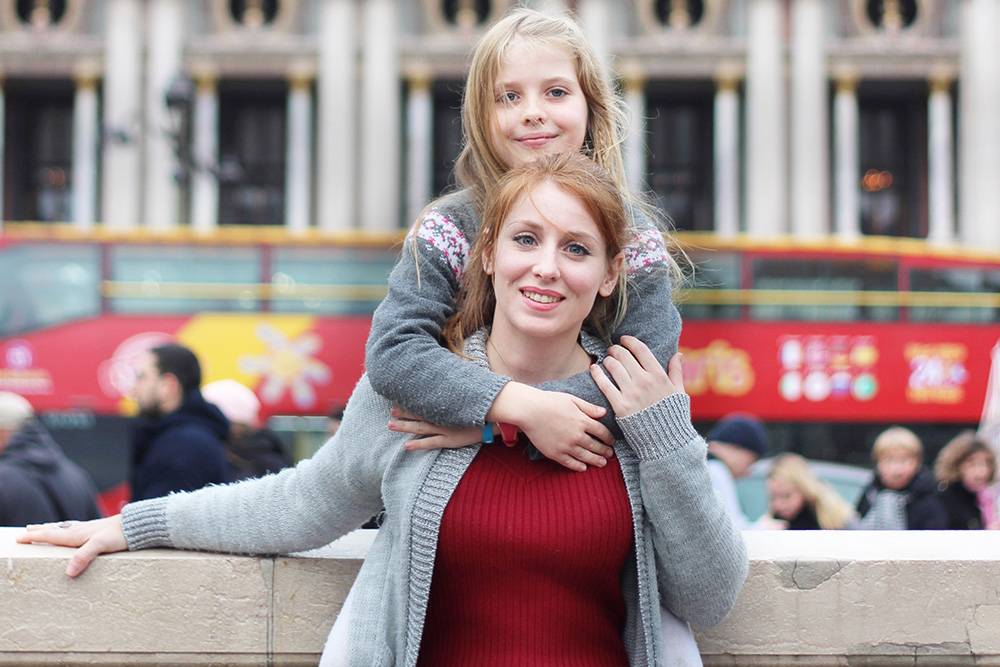 10 Best Affordable, Ethical, And Vegan Sweater Brands
These ethical and vegan sweaters are the best to stay warm and cozy this winter. They are affordable and animal-free to help you dress sustainably and protect the planet, the people, and animals living on it.

Many warm clothing brands are listening to conscious consumers and making consistent efforts to offer sustainable and cruelty-free options. They use eco-friendly materials and no animal ingredients in production.

These ethical and sustainable fashion labels produce stylish knitwear, sweaters, coats, jumpers, and cardigans to stay comfy this fall and winter. Vegan and environmentally friendly sweatshirts are a great addition to any conscious wardrobe.

As a consumer, you have the power to drive positive change in the fashion industry. Buy clothing from brands that support sustainable practices and the ethical treatment of animals.

It's very encouraging to see more fashion companies add ethical, vegan, and affordable options to their collections. Look for the most transparent, accountable, and sustainable brands.

Here are the best ethical and affordable vegan sweater brands to help you make conscious purchasing decisions.
Panaprium is proud to be 100% independent, free of any influence, and not sponsored. We carefully handpick products from brands we trust. Thank you so much for buying something through our link, as we may earn a commission that supports us.


Category: Clothing, bags, accessories, shoes, home decor, furniture
For: Women, men
From: Portland, United States
Values: Organic, Fair Trade, recycled, vegan, BIPOC, made in the USA
Prices: $30-$150

Made Trade is a sustainable and ethical company that makes goods for the modern wardrobe and home. It offers vegan and affordable apparel, accessories, and footwear for women and men.

The company produces stylish, warm, and comfy jackets, sweatshirts, hoodies, sweaters, cardigans, and coats with sustainable and vegan materials.

Made Trade is committed to transparency and making a positive impact on the world. The curated online marketplace sells a great selection of ethical and animal-free products handcrafted in the USA and around the world.

Made Trade adheres to sustainable and fair practices that support both artisans and the Earth's natural resources. It strives to make the world a more beautiful place through higher ethical standards.


Category: Clothing, bags, accessories
For: Women, men, children
From: Vancouver, Canada
Values: Organic, B Corp, recycled, give back
Prices: $30-$120

Tentree is an ethical fashion brand designing clothing for a healthy, sustainable world with recycled materials and organic fabrics such as cotton and hemp.

Tentree is the perfect destination to buy affordable, vegan, and sustainable sweaters, sweatshirts, cardigans, hoodies, jackets, and outerwear.

The sustainable clothing brand is B Corp certified and partners with charitable organizations across the world to plant trees and rehabilitate natural ecosystems.

Tentree aims to guide you on your journey and empower you to do your best when it comes to the environment. It already planted over 30 million trees and restored land in over eight countries.


Category: Clothing, bags, accessories, jewelry
For: Women, men
From: London, United Kingdom
Values: Organic, recycled, give back
Prices: $30-$150

Thought is a fashion label offering 100% natural, ethical, and organic knits. It creates stylish and affordable collections for women and men with sustainable materials, such as organic cotton and hemp.

Thought creates timeless pieces that work wherever you are, including leggings, loungewear, underwear, jumpsuits, and dresses, as well as coats, jackets, sweaters, and cardigans.

The organic brand often blends wool with organic cotton to make its warm fall and winter collections. But it also offers many pure cotton and vegan options.

Thought is committed to considered design, responsible sourcing, and fostering change. It aims to show that there are more sustainable ways to live, dress, and be.

Thought supports TRAID, a UK charity that works to minimize, improve, and transform the environmental impact of clothing manufacturing. Send your clothes back to TRAID to support the people and places making your clothing.


Category: Clothing, accessories
For: Women, men
From: Carlsbad, California, United States
Values: Organic, recycled, Fair Trade
Prices: $60-$140

prAna is an outdoor brand that makes clothing for positive change, to inspire new generations to thrive and stay active. Its premium lifestyle clothing is sustainable with many vegan options.

prAna offers ethical and affordable clothes for yoga, travel, and outdoor adventure enthusiasts. It also stocks a wide range of cozy vegan sweaters and sweatshirts.

The clothing label uses a variety of animal-free and sustainable materials such as organic cotton, hemp, recycled polyester, and regenerated nylon, as well as cellulosic fibers made from renewable resources such as lyocell and modal.



Category: Clothing, bags, accessories, shoes
For: Women, men
From: San Francisco, United States
Values: Organic, recycled
Prices: $30-$110

Everlane is an ethical fashion brand creating modern and beautiful essentials, at the best factories, without traditional markups. It's a great destination to buy high-quality, vegan, fair, and sustainable sweaters and sweatshirts for fall and winter.

The clothing retailer is headquartered in San Francisco, California, and sells primarily online. It uses a high proportion of sustainable materials such as organic cotton and recycled fabrics.

The brand also offers ethically made and designed to last denim, dresses, activewear, basics, shoes, accessories, and intimates for women and men. It believes in exceptional quality to make a difference.

Everlane is widely known for its radical transparency. It educates consumers on its supply chain, factories, employees, and the price breakdown of each product.

However, not all warm clothing from Everlane is cruelty-free. The brand uses a high amount of Cashmere, Alpaca, and Merino wool to make affordable sweaters. Choose natural and ethical alternatives.



Category: Clothing, bags, accessories
For: Women, men, children
From: Ventura, United States
Values: Organic, recycled, local, second-hand, give back
Prices: $30-$150

Patagonia is an American clothing company that markets and sells outdoor clothing and gear for the silent sports: climbing, surfing, skiing and snowboarding, fly fishing, and trail running.

The outdoor brand offers many ethical, sustainable, and cruelty-free sweaters, hoodies, sweatshirts, fleece, vests, and jackets to stay warm and comfy in cold weather.

Its first store opened in 1973, and since then, the brand has quickly expanded its product line. Patagonia is a Certified B Corporation and commits 1% of its total sales to environmental groups.

It uses a large proportion of natural materials such as organic cotton, as well as reclaimed cotton and polyester fibers with a low environmental impact. Patagonia also uses wool and down feathers for some of its winter clothing.

The outdoor label is committed to higher quality, integrity, and environmentalism. It's highly successful and a leader in the sustainable outdoor market.

Patagonia encourages repairing, sharing, and recycling through its WornWear marketplace of second-hand gear. It's committed to making high-quality products that last for years, so you don't have to buy more.


Category: Clothing, bags, accessories, shoes
For: Women
From: San Francisco, United States
Values: Organic, made in the USA, give back
Prices: $40-$220

Amour Vert is a sustainable fashion brand that makes classic staples like cardigans, sweatshirts, and sweaters in timeless colors such as navy, white, black, heather gray, and more.

The ethical fashion brand creates clothes in limited quantities to contribute to a more eco-friendly future. Its pieces are chic, comfortable, and better for the planet.

Most of the materials it uses are natural, sustainable, ethical, and vegan. The label offers a wide range of warm and cozy clothing pieces for fall and winter made with 100% organic cotton. But it also uses Merino wool in some of its clothes.

Amour Vert is committed to making fashion thoughtful, versatile, and sustainable. You'll want to keep its timeless pieces in your wardrobe forever.

The eco-friendly label has been planting trees in North America since it first opened its doors with its partner American Forest. It promotes sustainable practices and positive environmental impacts.



Category: Clothing, accessories
For: Women, men
From: Cologne, Germany
Values: Organic, Fair Trade, recycled, vegan, give back
Prices: $30-$120

ARMEDANGELS is an ethical fashion label that creates timeless, sustainable clothing for women and men without compromise, including 100% vegan hoodies, sweatshirts, sweaters, jackets, and coats.

The company designs a variety of affordable clothes made from eco-friendly organic and recycled materials. It offers ethically made basics, sportswear, denim, knitwear, and accessories.

ARMEDANGELS produces its clothes under the Global Organic Textile Standard (GOTS), the highest ecological, sustainable, and social standards for organic fibers.

The brand is also a member of the Fair Wear Foundation that ensures permanently good working conditions and fair wages for all workers in textile factories worldwide.




Category: Clothing, accessories
For: Women
From: Wellington, New Zealand
Values: Organic, Fair Trade, recycled
Prices: $60-$150

Kowtow is an ethical fashion brand that creates sustainable, affordable, elegant, and timeless womenswear out of non-toxic, mostly organic, renewable, and biodegradable materials.

The clothing label strives to create positive change by designing each fabric in-house from the yarn with unique weave, weight, stitch, color, and prints.

Kowtow offers many ethical and vegan sweaters, cardigans, jumpers, sweatshirts, scarves, and other accessories made of organic materials. But it also uses ZQ Merino wool to make some of its clothes.

Kowtow believes in responsible production processes and designs its collections with the entire lifecycle in mind. It uses responsibly sourced materials mindfully to achieve a strong minimal identity through simplicity and circularity.

Kowtow sources cotton certified by Fairtrade Labelling Organisations International (FLO) that empowers farmers to negotiate with buyers to secure better prices. The brand pays a premium on every single cotton garment.



Category: Clothing, accessories, toys
For: Babies, toddlers, children, women
From: Frankfurt, Germany
Values: Organic, Fair Trade, give back
Prices: $15-$80

Sense Organics is an ethical clothing brand making a range of organic garments for babies, toddlers, and mothers that are affordable and accessible.

The apparel brand has a large collection of organic and Fair Trade tops, pants, dresses, sweaters, jackets, bodysuits, underwear, sleepwear, toys, and accessories for women and kids.

Sense Organics is a great destination for ethical and affordable clothing for the whole family. It also donates to the Fair Trade organization two times per year.

The fashion company uses wool and cashmere in some of its clothes but also offers many ethical, 100% vegan, and certified organic options.
Was this article helpful to you? Please tell us what you liked or didn't like in the comments below.