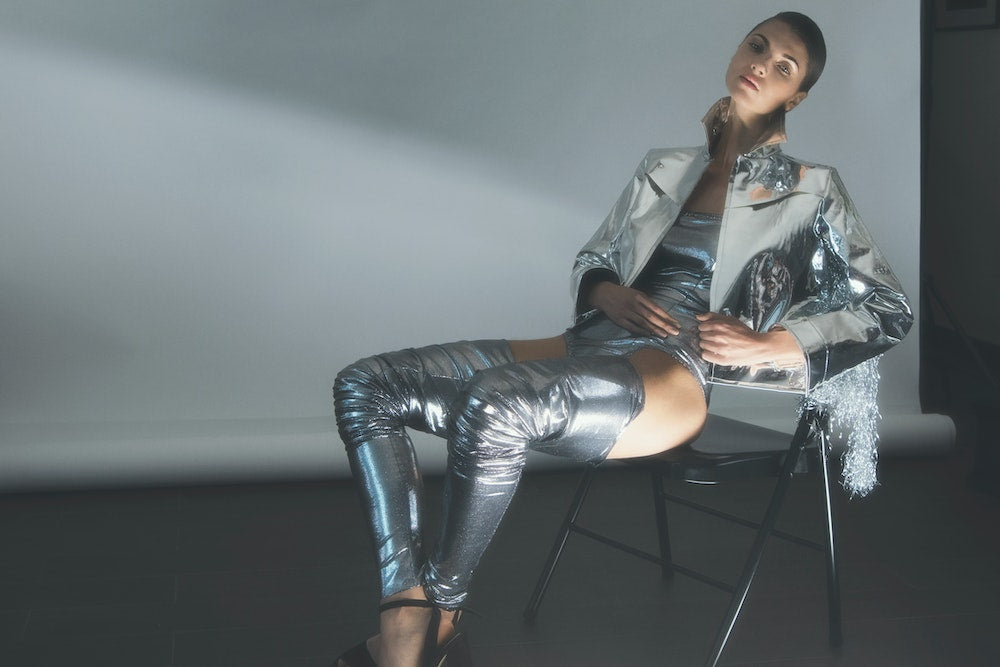 How To Slay At A Cher Concert: 15 Fashion Tips
When you're headed to a Cher concert, you're in for a night of dazzling performances and iconic fashion. If you're unsure how to style your outfit for the occasion, then you have come to the right place!
Cher, the queen of reinvention, is known for her bold style and timeless hits. To pay homage to this legendary artist and make a statement at her concert, your outfit should be nothing short of sensational.
A Cher concert is a celebration of music, style, and individuality. If you are channeling Cher's iconic looks or expressing your unique fashion sense, the key is to feel confident and fab. Let your outfit reflect the timeless spirit of Cher and get ready to sing along to her greatest hits in a look that's as legendary as the artist herself. 
Whether you're channeling '70s glam, embracing sequins, or going all out in drag, we've got 15 show-stopping looks to inspire your Cher concert attire.
Panaprium is proud to be 100% independent, free of any influence, and not sponsored. We carefully handpick products from brands we trust. Thank you so much for buying something through our link, as we may earn a commission that supports us.
Flares
Embrace Cher's iconic '70s style with a pair of flared pants. These wide-legged wonders are not only comfortable but also an homage to Cher's retro chic.
Pair with a matching top for an extra hot look. Remember Cher never does things by halves, and neither should you.
Check out these gorgeous flares and bell-bottom leggings from this selection.
Tube Dress
A sleek tube dress can give you a top diva look, making you feel like you're ready to perform alongside Cher herself. 
Choose bold colors or shimmering metallics for maximum impact. Pair with a pair of comfy flats so you can dance the night away, pain-free.
Take a look at these stunning disco party outfits for more style inspo.
Blazer and Hot Pants
Pair a sharp blazer with hot pants for a chic yet playful ensemble that's perfect for dancing the night away. This fit is a perfect balance of feminine and masculine, and casual and dressy.
Add some statement accessories like chunky jewelry and high heels to complete the look.
Find your perfect recycled blazer now.
Jeans and Faux Fur Jacket
For a glam and gorgeous take, go for your favorite jeans and top them off with a fabulous faux fur jacket. Choose one in a bold and bright color to fit in with the vibrant atmosphere.
It's all about that rock 'n' roll glam, so don't forget to add some attitude.
Find more '70s-style inspiration right now.
Black Jeans and Crop Top
Opt for a timeless look with black jeans and a crop top. 
This ensemble exudes both comfort and style, and you can elevate it with Cher-inspired accessories like oversized sunglasses and a wide-brimmed hat.
Grab your favorite pair of sustainable and affordable jeans from our selection.
Artsy Blouse and Pants
Cher is known for her artistic expression, so don't be afraid to get creative with an artsy blouse and tailored pants. Look for unique prints and patterns that reflect your own artistic flair.
At a Cher concert, the bolder the better, so don't hold back when putting your fit together.
Learn more about nailing an artsy fashion style.
Jumpsuit
A jumpsuit is a one-and-done outfit that exudes confidence and style. 
Choose one in a bold color or pattern to stand out from the crowd, and don't forget to accessorize with a statement belt or necklace.
Take your pick from these stunning and sustainable jumpsuits.
Sequin Blazer
You're getting the picture by now – sequins are a surefire way to glam it up. Cher and sequins go hand in hand, after all. 
A sequin blazer will instantly make you the star of the show, and you can pair it with simple black pants or a mini skirt for a balanced look.
Find out more about summer disco-style fashion from our blog.
Skirt and Top Co-ord
Mix and match a skirt and top co-ord for a playful look that's ready for a night of dancing and singing along. 
Coordinate your colors or go for contrasting patterns to create visual interest. Pick fabrics with a little something extra, like fringe detail or crochet for extra Cher points.
Pair with a pair of comfy sneakers and a cute handbag.
Check out these super cute mini skirts. 
Embossed Vegan Leather Jacket
Make a statement with an embossed vegan leather jacket. It's edgy, stylish, and perfect for a Cher concert. Not only does it fit in with the cool vibe, but it also shows a bit of personality and character.
Layer it over a graphic tee or a sparkly tank for added flair.
Take a peek at these show-stopping vegan leather jackets.
Sequin Bell Bottoms
Go all out with sequin bell bottoms that shimmer and shine with every step. These eye-catching pants are a nod to Cher's glamorous stage presence.
Pair with a matching top to ensure many heads are turned. 
Check out these super cool 70s disco party outfits.
'70s Midi Dress
Channel the '70s with a midi dress featuring vintage-inspired prints and a relaxed silhouette. 
Look for bell sleeves and a cinched waist to capture the essence of Cher's timeless style.
Find your ideal midi dress outfits from our hot picks.
Metallic
Bring some futuristic glam to the concert with a metallic ensemble that's sure to turn heads. 
Silver or gold, it's your choice, but don't forget to accessorize with metallic jewelry for a cohesive look. Go full throttle by wearing head-to-toe metallic, ala Kim Kardashian and her family at the recent Beyonce concert. 
Find out the best cyber Y2K fashion looks now.
Evening Gown
Elevate your Cher concert experience with a stunning evening gown fit for the red carpet. You'll feel like a star as you channel Cher's elegance and grace.
Who knows, perhaps you will look like such a star, you will get ushered to the VIP area, no questions asked.
Want to know what to wear to a red carpet event, then look no further.
Drag
Everybody knows that Cher is a gay icon. If you're up for the ultimate transformation, embrace drag and go all out with bold makeup, a glamorous wig, and an extravagant outfit that would make Cher proud. 
This is your chance to shine and pay tribute to Cher's fearless self-expression. 
Check out our tips on how to dress like a musician now.
Was this article helpful to you? Please tell us what you liked or didn't like in the comments below.
About the Author: Catriona Jean