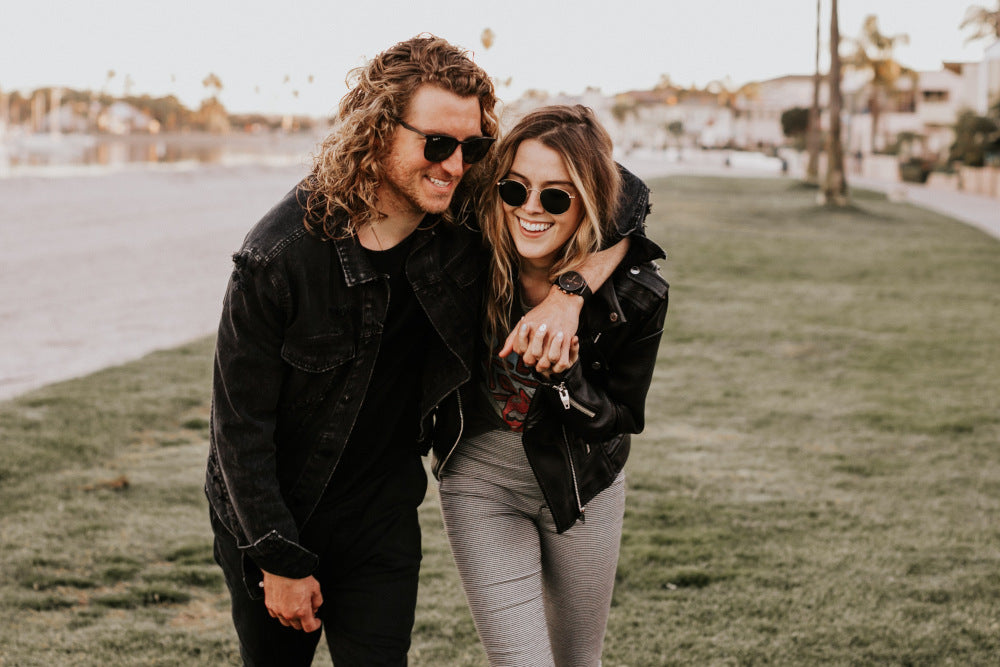 15 Amazing Outfit Ideas For A Pearl Jam Concert
Pearl Jam is a rock music band that reached major success as the most influential and successful rock band of the 1990s. Their music blends elements of classic rock, punk rock, and alternative rock to create a unique sound that has earned them a devoted fan base around the world.
Pearl Jam concerts have relaxed and edgy dress codes, where the important thing is to wear something that makes you feel comfortable and confident, so you can fully enjoy the concert experience. Bold and daring fashion choices are also embraced by those looking to try something outside the typical rock style.
Keep scrolling and get some amazing outfit ideas to build the rock aesthetic you've always dreamed of for the Pearl Jam concert.
Panaprium is proud to be 100% independent, free of any influence, and not sponsored. We carefully handpick products from brands we trust. Thank you so much for buying something through our link, as we may earn a commission that supports us.
1. Studded jacket
Studded jackets are cool! If you are looking for a unique and attractive style, go for a studded jacket. Both leather or denim jackets work great. The more studs, the better to make you stand out from the crowd!

You can accessorize a studded jacket with other studded garments. Wear studded pants with the same or similar studs as those on the studded jackets for a finished bold and rock attire.
2. Plaid clothes
In the '90s, grunge bands like Nirvana, Pearl Jam, and Soundgarden wore open-fronted plaid shirts reminiscent of working-class Americans. Plaid shirts and pants are at every rock music concert, broadly used by both musicians and fans.

Match jeans with a plaid shirt and Chelsea boots for a classic rock-style look. Wear plaid pants with a leather jacket and ankle boots if you are looking for a more distinctive appearance.
Check out our selection of the best affordable and sustainable vegan leather boots here.
3. Boyfriend jeans and combat boots
Combat boots were initially created as practical footwear for soldiers during the war. However, combat boots began to emerge as a fashion statement in the 1960s when they were adopted by countercultural movements such as the punk and grunge scenes. These subcultures used combat boots as a way to rebel against mainstream fashion and express their non-conformity.

Wear combat boots with boyfriend jeans or boot-cut jeans so that the combat boots play the principal role in your outfit.
If you want to buy ethical clothing, learn more about the Levi's most sustainable jean ever.
4. Pearl Jam T-shirt
Show your love and support for the band. And what better way than wearing a Pearl Jam t-shirt? Wearing a merchandise t-shirt is also a fantastic way to connect with other fans and make new friendships.

Alternatively, if you don't have a Pearl Jam t-shirt, you can wear a t-shirt of a band Pearl Jam loves. Pearl Jam has cited many punk rock and classic rock bands as influences, including The Who, Led Zeppelin, Neil Young, Kiss, and the Ramones. 
If you are looking for affordable, comfortable, 100% organic cotton t-shirts, we've got you covered!
5. Leggings and knee-high boots
Knee-high boots paired with leggings will give you a sleek and stylish look. Both faux leather and cotton leggings work very well with knee-high boots.

Just remember, knee-high boots create a lot of visual weight in an outfit, so it is essential to balance the proportions with a fitted top and jacket.
Check out our selection of the best affordable and organic bamboo leggings sustainably and ethically made under high standards.
6. Striped shirt with denim shorts or jeans
Striped clothing has been a favorite fashion choice among rock musicians and fans for many years. The bold, broad, contrasting stripes are hard to ignore and therefore linked to individuals who do not want to play by social rules.

Throughout the years, subcultures used stripes for their respective causes, including hippies, punks, and grunge, anti-establishment types. Rock musicians and fans adopted black and white striped shirts and often paired them with leather jackets, ripped jeans, and heavy boots for a rebellious and edgy look.

Wear a striped shirt over denim shorts or jeans. Complete the look with stringed ankle boots for a perfect rock star style.
Choose cute and stylish shorts from these sustainable denim brands that make jeans under high social and environmental standards.
7. Fishnet top
Fishnet tops have always been a popular fashion choice in rock music and an emblem of rock and roll rebellion and individuality. From punk rock scenes to goth subcultures, fishnet tops are often worn as a layering piece, with a bralette or tank top worn underneath.

You can pair a fishnet top with leather jackets, ripped jeans, and heavy boots for a rebellious and edgy look.
8. Transparent and bold
Dare to show your confidence and personal style by wearing a transparent top. If you are a fan of rebellious and edgy styles during rock concerts, then wearing a transparent top is your thing.
Combine it with black denim shorts and comfortable stringed boots. Complete the look with some statement jewelry and vintage round sunglasses for a retro-cool look.
Check out our selection of the best eco-friendly and ethical jewelry brands using recycled materials.
9. Faux leather jacket and distressed jeans
Go for the timeless rock look with distressed jeans, a comfortable t-shirt or tank top, and a rock-worthy jacket such as a biker faux leather jacket.

Add large chunky earrings or a bold accessory to complete the look.
To help you make conscious purchasing decisions, check out our list of the best affordable, sustainable, and vegan leather jackets.
10. Hoodie with faux leather pants
Faux leather pants are a favorite fashion choice during rock concerts. They combine attractiveness and boldness, and they are very versatile as well. You can pair them with a graphic t-shirt, a band tee, or a crop top.

Finish off the outfit with your preferred hoodie or a daring graphic rock-style hoodie. The best hoodies and sweatshirts are comfortable, affordable, sustainable - take a look at our selection here.
Make sure to wear comfortable boots or sneakers that are suitable for standing and dancing for long periods.
11. Bralette top and suspenders
Bralette tops are daring and sexy. They look great with high-waisted bottoms. This is a great way to show off the bralette without showing too much skin. Pair them with a high waist cargo pants for a more casual look.

And if you want to take your outfit to the next level and get people's eyes on you, add something unexpected - suspenders! But not the way you would usually wear them. Wrap them around your bust to create trendy chest harness suspenders for a chic and naughty look. 
12. Black denim jacket

If you love rock music, then denim jackets should be staples in your wardrobe. They can match literally all casual outfits and always give off a badass vibe.

Match a black denim jacket with blue jeans for an insanely cool look. You can never go wrong with this combination. Also, wear ripped blue jeans if you want to have a rebellious and nonconformity look. 
Here are some of the best affordable denim jackets that everyone needs to have in her wardrobe.
13. Lace top
Vest yourself in a rebel rock-style glamour by wearing a black lace top. Remember to balance out the look with some edgier or more casual pieces. For example, you can pair your lace top with distressed denim shorts or jeans, combat boots, or a leather jacket. These combinations will make a perfect balance between classy and revolutionary styles.
And, of course, lace tops and shirts are not only for women. Rock stars such as Jimi Hendrix, Prince, and David Bowie used to wear lace shirts as a symbol of individuality, self-expression, and rebellion.
14. Patterned tights
Patterned tights add a fun and unique element to your outfit and help you express your style. When choosing what to wear to a Pearl Jam concert, choose patterned tights that complement the atmosphere and the music style.

Patterned tights give a lot of freedom in outfit combinations. Pair them with denim shorts, skirts, or dresses. If you are going for a more edgy or punk-inspired look, you may want to pair your patterned tights with a leather jacket or studded accessories. If you are going for a more feminine or romantic look, you may want to pair your patterned tights with a floral dress and a denim or leather jacket.
Check out our selection of the best affordable and sustainable hosiery brands here.
15. Accessories
If you are dressing a rock-style outfit without wearing accessories, so you are clearly missing out on a vital finishing touch.

Western belts with a big buckle or a pattern engraved into them look incredibly cool. Sunglasses, yes, you don't need sunlight to wear sunglasses at a rock concert. Scarves, bandanas, piercings, large earrings, rings, necklaces, and bracelets – go maximalist – more is more!
Buy ethically made sunglasses from sustainable brands here.
Was this article helpful to you? Please tell us what you liked or didn't like in the comments below.
About the Author: Iana Jekova