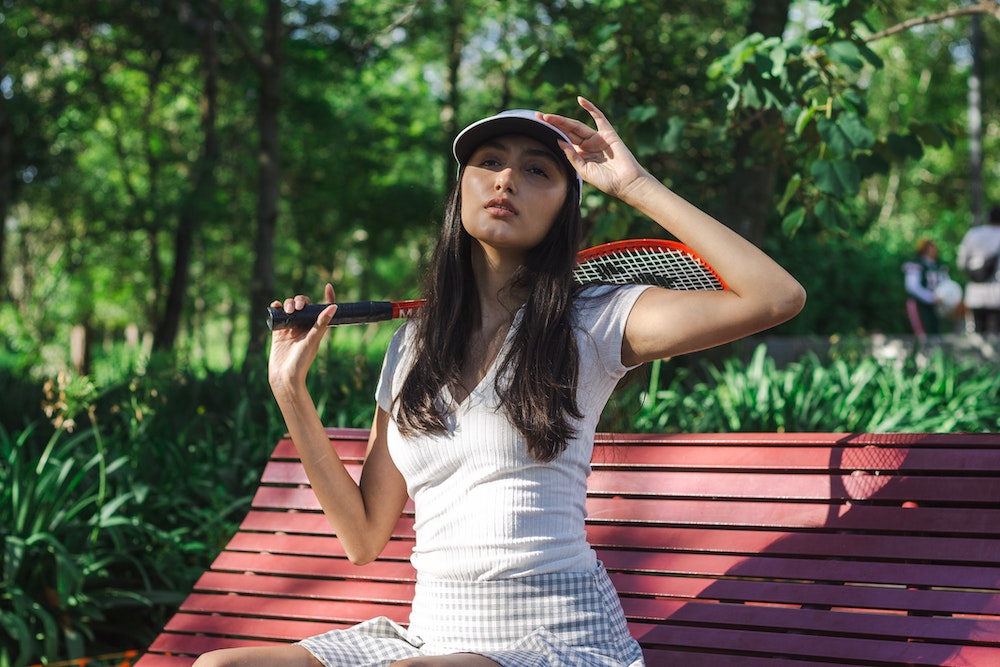 How to Serve Up Fantastic Style at Wimbledon
When it comes to grass-court tennis, no event in the world comes close to the excitement of Wimbledon. One of the big four Grand Slam events, alongside the US Open, the French Open, and the Australian Open, Wimbledon is arguably the most glamorous and exciting tennis competition in any given year. 
Taking place each year in either late June or early July, revelers can expect warm weather and clear skies, as well as the occasional spot of rain. While there is no dress code per se for the event, attendees who either buy a ticket or brave the extra long, typically-British queues, should expect to wear a smart casual outfit. 
Due to all the glitz and glamour that comes with attending such an event, going to Wimbledon can be rather intimidating to the uninitiated. The good news is that we have created the ultimate guide when it comes to dressing well at Wimbledon. Read on now to learn more. 
Panaprium is proud to be 100% independent, free of any influence, and not sponsored. We carefully handpick products from brands we trust. Thank you so much for buying something through our link, as we may earn a commission that supports us.
All Weather Wear
Unless you are at Centre Court or Court No.1 all day — both of which have a retractable roof — it is worth bearing in mind that you will be outside at Wimbledon for the vast majority of the time. 
While it is summer, it is still England, a country where it is common to go through four seasons in just one day. This means that it's worth making sure that you pack extra jackets and raincoats in case of inclement weather. 
To keep yourself covered check out our 20 best stylish and eco-friendly rain jackets. 
Light Colors
Wimbledon is a cheery, sunny affair. To fit in with the crowds, not to mention the players themselves, it's best to opt for light clothes. Not only will it be more comfortable in the sun, but it will keep in with the theme. 
Need some inspiration? Here are 15 great summer outfit ideas for when it's over 30 degrees.  
A Cute Hair Accessory
If you are not covering up your hair with a hat to keep yourself out of the glare of the sun, then it's important to make sure that you spice up your look with a fantastic hair accessory. At Wimbledon, the small touches matter: a cute hair accessory can certainly add a sprinkle of sparkle to the occasion.

Check out our selection of the best affordable and sustainable hair accessories. 
Stylish Sunglasses
During Wimbledon it can get rather hot, sometimes over 30 degrees. There are even rare heat rules in place in case of a heatwave. To protect yourself from the worst of the sun, make sure you wear stylish, fashionable sunglasses. 
Here's our low-down on the best affordable and sustainable sunglasses.
Comfortable Shorts
Shorts used to be frowned upon at Wimbledon as modesty is seen as a virtue in polite British circles. Nonetheless, the previously rarefied affair of watching tennis has been democratized in the past decades, meaning that if you want to wear smart and comfortable shorts, they can be a great option to stay active at the tennis.

Check out our offering of ethical and cheap sweat shorts. 
A Loose-Fitting Shirt
British summers are known for their lovely, light breezes. To feel the wind rustle through your clothes while at the tennis, opt for a loose-fitting, light-colored shirt. 
For inspiration, learn more about our best Italian-made shirts. 
A Polo Shirt
If you want to get truly into the tennis atmosphere, then it's never a bad idea to opt for a smart polo shirt. They're for both playing the sport itself and for sitting in the crowds. 
If your Wimbledon outfit is part of a longer trip to Europe, check out some of our uncomplicated recommendations for visiting the continent. 
A Summer Dress
The summer is all about presenting your best self. Wimbledon is no exception to the rule. Look for a bright summer dress to complement the vibrancy of the tournament. 
Here's our selection of cute summer dresses for women. 
A Chic Summer Scarf
You might not think that summers and scarves go together, but if you find the right light one, it can add a certain je ne se quois to your Wimbledon outfit. 
For more London inspiration, here's our selection of perfect London outfits. 
Well-Fitting Shoes
In Wimbledon, you will likely do a lot of walking from match to match, as well as stand for long times while waiting to get into the event. That's why it's essential to get some well-fitting, yet smart, shoes that will keep you comfortable throughout.
Here's our selection of the best ethical vegan shoe companies. 
A Light Blazer
To look the part and to make sure you still stay cool, having a light blue or pink blazer over either a bright dress or a nice shirt is a great, simple choice. 
Check out our best affordable jackets and coats made In Italy
A Power Jumpsuit
If you're a woman who wants to be noticed in the crowds, you can't go wrong with a sleek power jumpsuit. A power jumpsuit exudes confidence and sophistication, making it the perfect outfit choice for a variety of occasions.
These are our best affordable and sustainable jumpsuits.
A Knee-Length Skirt
For an excellent option that combines well with a shirt and jacket, look no further than a modest, knee-length skirt. It's a truly traditional and stylish choice that will help you fit in with the sophisticated atmosphere.

Check out our best and sustainable midi skirts. 
Chino Trousers
If you're opting for a confident look, a pair of well-fitted chinos in a classic color such as beige or navy can be paired with a collared shirt and dress shoes for a smart, sophisticated look.
Here's the best chino trousers & khakis made in the USA
Suit and Ties for the Royal Box
If you are lucky enough to be invited into the Royal Box, then it is important for you to adhere to a strict dress code. That's why it's essential, if you are a man, to make sure that you have a great suit and tie combo at the ready! 
Check out the best affordable & sustainable suits for women & men. 
Was this article helpful to you? Please tell us what you liked or didn't like in the comments below.
About the Author: Redmond Bacon