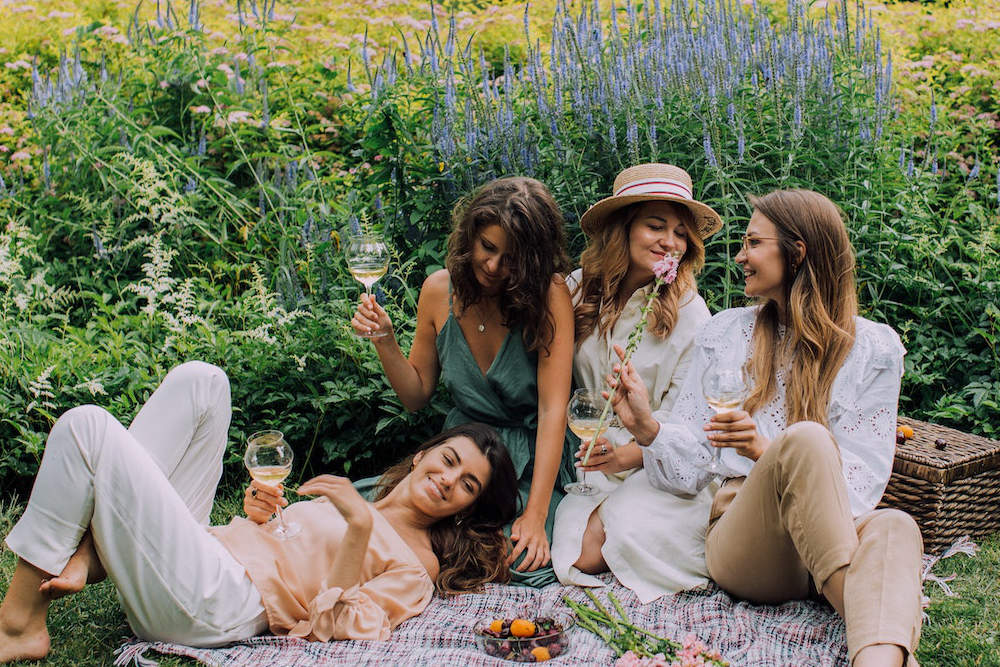 15 Best Outfit Ideas When Temperatures Hit 30 Degrees
When the thermometer hits 30 Degrees Celsius, we talk about summer temperatures.
We enjoy summer and sunny days, but not everyone can cope with high temperatures. Any temperature above 26°C requires more body energy for temperature regulation. Our bodies produce sweat which helps us to cool down. This process gets even more difficult in humid climates.
There are two main areas that you have to consider when selecting what to wear on hot days. The first is fabric choice - as not all fabrics are suitable for hot weather and the second is the cut of the clothes, as some outfit shapes will help you feel more ventilated than others.
Continue reading and find out our 15 best outfit ideas to make you feel comfortable, fresh, and less sticky when temperatures rise.
Panaprium is proud to be 100% independent, free of any influence, and not sponsored. We carefully handpick products from brands we trust. Thank you so much for buying something through our link, as we may earn a commission that supports us.
1. Choose natural and breathable fabrics
Choosing appropriate fabrics is essential during the summer because this will allow your body to breathe. Some textiles may look "lightweight" at first sight but might be inadequate for the hot climate. Lightweight and breathable are not synonymous. Viscose and polyester, for instance, are very lightweight but are also very insulating.
Choose cotton fabrics when temperatures rise to 30°C. There are three types of cotton: cotton voile - a semi-transparent fabric; cotton piqué – cellular, subtle texture; and seersucker – a thin, puckered fabric - all three suitable for the summer season. These fabrics are highly breathable and very pleasant to wear.
Another great idea is linen. Linen is highly absorbent and breathable. It keeps the moisture away from our bodies. Plus, we bet you don't know, linen is lint-free, non-static, non-allergenic, naturally insect-repellent, and gives UV protection.
Other fabric choices for the summer are bamboo and jute. Both fabrics have anti-static properties and moderate moisture retention. They are an excellent choice for the summer.
2. Wear a kimono style dress
Whether you choose a kimono maxi dress or a shorter style, a kimono style dress is the best choice for the summer season. They are light and breathable and usually have beautiful bright colors.
Without a doubt, this is the dress you need for the hot season. Just make sure that it is made of natural fabrics!
 Check our 17 Best Affordable And Sustainable Kimono Robes to wear all day at home or on special occasions.
3. Slip dress are more than comfortable
A slip dress gives you a sensation of freshness and freedom. It is very lightweight but, again, opt for natural fabrics. Style it with sandals or white sneakers for a more sports look.
4. Short jumpsuit
Jumpsuits are not only incredibly stylish, but they are also comfortable and very suitable for hot temperatures.
Choose short jumpsuits or baggy-style jumpsuits for maximum comfort and a feeling of freshness.
 Check out our listing of 15 Best Organic Cotton Jumpsuits To Wear In 2023.
5. Crochet clothes will make your skin breathe
Open-weave crocheted clothes let the skin breathe because the air goes effortlessly through the fabric. From crochet dresses and tops to swimsuits, crochet clothes are eye-catching.
They will give you a bohemian look and make a great choice during the hot days.
6. Crop and tube tops are trendy and versatile
Crop and tank tops are very suitable for the hot season and temperatures around 30°C. We suggest you go for cotton and linen tops as they have a pleasant touch. You can style them with long pants, shorts, and skirts.
Loose crop tops and workout tank tops are easy to wear on hot days because they allow the passage of air and moisture. Suitable for both men and women.
Shorts have been around for more than a century. With ups and downs in fashion trends, they have adopted different shapes and lengths. Today they are the favorite clothing during the hot season.
There are so many styles of short pants for both men and women that you will not find it hard to choose which best suits your style and body.
For slimmer legs look, wear a wider top over smaller shorts. High-waisted shorts look good with crop, tube, and tank tops. This style will make your waist look skinny.
8. Wear backless dresses and tops
Backless dresses and tops are elegant and chic. They first appeared in the 90s as a staple of the club era.
Today backless tops and dresses are designed to suit every occasion, from elegant to casual. One important thing to remember when wearing backless clothes is to keep your underwear invisible.
Your everyday look will be chic and modern if you wear backless tops with jeans or loose linen pants. Avoid pairing backless tops with shorts or mini skirts, as this will be too much skin-showing.
9. Loose clothes will make you feel fresh
The silhouette of the garment you choose for the hot season is essential if you want to prevent the feeling of discomfort and overheating in your body. Tight clothing restricts airflow, whereas loose clothes will allow you to feel the freshness of every breeze.
10. Must-have accessories
Accessories add a unique and personalized touch to your look. Some are essential during hot and sunny days as they will protect your body and give you some comfort as well.
Use a cotton bucket or wide-brim straw hat to protect your face, scalp, and hair from the sun. Pork pie straw hat for men looks stylish and perfectly matches elegant and casual outfits.
Do not forget to wear sunscreen and sunglasses, as the sun's ultraviolet rays can cause damage to the skin, eyes, and immune system.
Find your favorite eyewear style from our 15 Best Affordable And Sustainable Eyewear Brands listing.
11. Sun-protective clothing will keep your skin safe
Sun-protective clothing is the best way to stay safe from harmful UV radiation. Unbleached cotton, for example, contains natural lignin that act as UV absorbers.
Other fabrics are specifically made to block UV rays. They usually have UPF labels, which indicate exactly how much of the sun's rays the garment can shield.
12. Dress in white
Black color absorbs heat. Black and dark clothes will increase the body temperature and make you sweat even more.
Choose white clothes when temperatures strike 30°C. And when the sun shines, a good idea will be to wear clothes with very high levels of reflectivity – pink, yellow, and shiny fabrics.
13. Wear sandals and open shoes
When the temperatures hit 30 degrees C, choose open shoes, sandals, or shoes from natural light materials.
Espadrilles and clogs are particularly suitable during hot days.
If you want to achieve a semi-casual look, boat shoe loafers are great for both men and women.
14. Opt for minimal jewelry
We are all familiar with the unpleasant sensation of something sticky to our hot and sweaty skin. Heavy chunky jewelry has this capability during the summer.
Metal gets heavy and sticky quickly in the heat. Select delicate jewelry during the summer.
15. Men's summer outfits
Also, men can mix plenty of style combinations during the hot season.
You can wear chinos with a simple t-shirt and sneakers for a casual look. Or dress up your shorts with a shirt for a smart-casual approach.
Yes, to fresh prints, but use them wisely. Wear them as a statement piece and keep the rest simple.
Was this article helpful to you? Please tell us what you liked or didn't like in the comments below.
About the Author: Iana Jekova