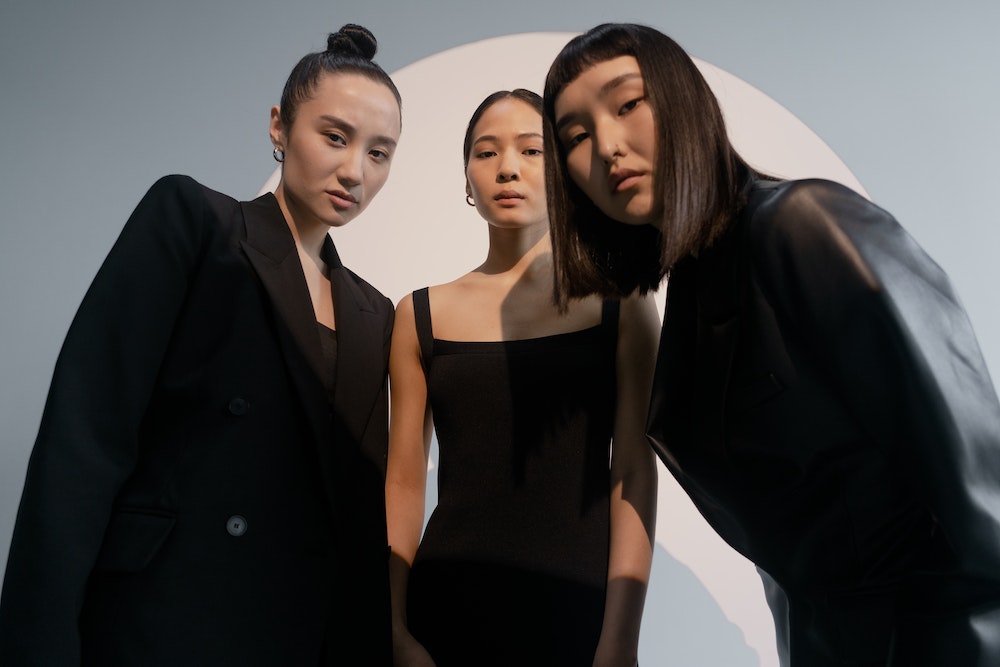 How To Slay A Slip Dress And Blazer In 2023
Blazers have always been a classic staple in any fashionista's wardrobe. But with the back-to-school trend dominating in the last year, the slip dress and blazer look has never been so popular.
A slip dress and a blazer provides the perfect blend of feminine and masculine. It's the ideal outfit for so many occasions. No matter what your style or look, there is a way to slay in this cool combo.
Whether it be an oversized blazer and chunky boots, or a color co-ord, we'll help you nail this major 2023 trend, with these 16 hot looks.
Panaprium is proud to be 100% independent, free of any influence, and not sponsored. We carefully handpick products from brands we trust. Thank you so much for buying something through our link, as we may earn a commission that supports us.
White Blazer and Ankle Boots
For a fresh and modern look, pair a white blazer with a brightly colored slip dress and matching chunky white ankle boots. 
This outfit is perfect for spring or summer days when you want to add a pop of color and a touch of sophistication to your style. 
Here are 15+ outfits to wear under a blazer.
Black Slip Dress and Tartan Jacket
Combine elegance with a touch of classic charm by layering a tartan jacket over a sleek black slip-dress. It is a countryside fashion fave for a reason!
This outfit is suitable for more formal occasions or evening events when you want to exude timeless beauty and refinement. 
Find more art academia aesthetic ideas right here.
Lace Slip Dress and Velvet Blazer
Serve up hot Great Gatsby vibes in 2023, with this quaint and quirky outfit featuring a lace slip dress and a luxurious velvet blazer. 
Add some vintage-inspired accessories like a beaded clutch and art deco jewelry to complete the glam look.
Here are our top tips for a great romantic style outfit. 
Chunky Jewelry
Elevate a black slip dress with a black blazer by adding statement chunky jewelry, like a gold chain for vampy vibes. 
This bold and eye-catching ensemble is perfect for a night out or a stylish party.
Find more vibrant fashion ideas right here.
Maxi Slip and Baseball Shoes
It's giving OG Lily Allen and we love it. For a chic and edgy twist, pair a maxi slip dress with a sporty blazer and comfortable baseball shoes. 
This fusion of elegance and athleticism creates a unique and fashion-forward outfit that will look major in 2023.
Here are the best affordable maxi dresses made in the USA.
Camel Blazer and Pink Slip Dress
Camel is one of the top colors in 2023's trendbooks.
Create a soft and sophisticated look by pairing a camel blazer with a pretty pink slip dress. This combo exudes femininity and is ideal for daytime events or even a stylish work outfit.
Discover all the cute ways you can style a pink slip dress in our blog.
Bold Patterns
Experiment with bold patterns by choosing a slip dress and blazer combo in striking prints or vibrant colors. Embrace your fashion-forward side and step out with confidence in this attention-grabbing ensemble.
Complete your look with a nice pair of heels and your fave lipstick color.
Find the best way to rock an artsy fashion style now.
Pretty Pastels
A lovely lilac, soft pink, or mint green slip dress paired with a complementary blazer will have you looking practically edible. 
These pretty pastels are perfect for spring and summer, bringing a touch of sweetness to your style.
Want more advice on how to dress for a cute Sunday date, then look no further.
Long Blazer
Opt for a long blazer to add a dash of sophistication and elegance to your slip dress outfit. This elongating silhouette is flattering and works well for both formal and casual occasions.
Jazz it up with a pair of gorgeous heels or opt for flats to nail a chilled-out vibe.
Find your fave recycled blazer right here.
Boyfriend Blazer
For a relaxed and chic vibe, layer your slip dress with a boyfriend blazer – a leading trend in 2023.
This slightly oversized blazer adds a touch of nonchalant style to your ensemble, making it ideal for casual outings with a fashionable edge.
There are so many ways to rock this look, just lean into your own style and experiment with different accessories and shoes.
Discover these 15 ways to wear a black slip dress.
Funky Pantyhose
Who said dresses and blazers had to be simple?
Elevate your slip dress and blazer by pairing them with funky pantyhose featuring patterns or bold colors. 
This accessory choice adds a fun and unique element to your outfit, perfect for expressing your individuality.
Want to find the best ethical hosiery for you, then check out our top picks.
Arty Blazer
Make a statement with an arty blazer featuring abstract prints or artistic designs. 
This creative and expressive choice adds an element of high fashion to your slip dress ensemble. Opt for a simple slip dress to let your blazer do the talking.
Here is how to nail a flamboyant fashion style.
Sheer Blazer
For a touch of sensuality and sophistication, opt for a sheer blazer to layer over your slip dress. This delicate and elegant combination is perfect for date nights or evening events.
Pick a bright-colored slip dress to go under your sheer blazer for maximum effect.
Want to know more ways to style a green slip dress, then look no further.
Pearly Colors
Step into elegance with a blazer in a pearly color, such as soft ivory or luminous champagne – a big hitter in 2023's top trends. 
This refined choice complements various slip dress colors and adds a luxurious touch to your look.
Build your look by picking an affordable and sustainable slip dress now.
Linen Blazer
Stay cool and chic during warmer months with a breathable linen blazer paired with your slip dress. Linen is a gorgeous fabric that will have you feeling and looking fresh.
This effortless and relaxed combo is perfect for outdoor events or casual gatherings like garden parties.
Steal the spotlight by wearing a mini slip dress from our selection.
Vegan Knee-High Boots
Step sexily from season to season by pairing your slip dress and blazer with knee-high boots. 
This versatile footwear choice adds a touch of sophistication to your outfit while keeping you comfortable and stylish.
Take a peek at these stunning vegan knee-high boots in 2023.
Was this article helpful to you? Please tell us what you liked or didn't like in the comments below.
About the Author: Catriona Jean