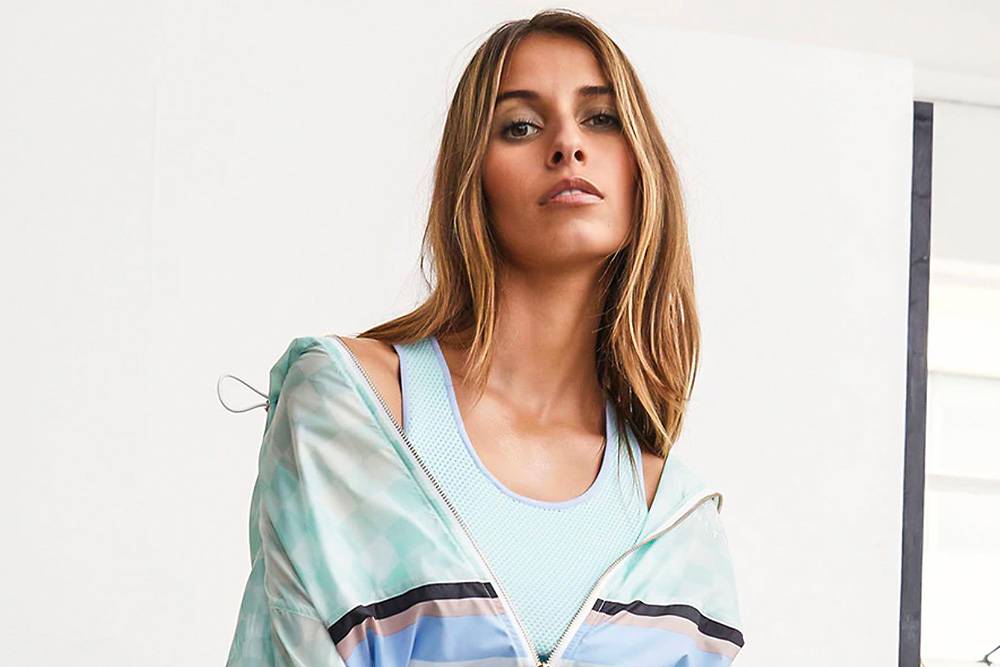 How P.E. Nation Is Pioneering Ethically-Sourced Luxury Activewear

P.E. Nation announced a new collaboration with Australian luxury apparel brand Rebecca Vallance. The label creates sports luxe athleisure and activewear for urban life, lived at fast-pace, designed to perform all day, every day.

P.E Nation is an Australian active-streetwear brand founded by Pip Edwards and Claire Tregoning in Sydney in 2015. Its mission is to shape the way you live making you fit, strong, bold, individual, fun, and independent.

The brand was created to answer the need for fashion-active wear. It produces clothes with the key performance fabrications and technical properties of sportswear and with design led by relevant global fashion trends.

P.E Nation's latest collection includes athleisure aesthetics with standout pieces like full-court jackets, track record tanks, arena sports bras, hooded blazers, and seamless shorts.
"Add a fresh color hit to your next workout or flow with our brand-new offering of women's athleisure wear and accessories, perfect to take you from studio to street and beyond. Bold, dynamic, and luxurious, this season is full of knockout pieces, made for high-performance and winning style."
The collection's retail price ranges from USD 80 to USD 580. In less than four years, P.E Nation has built a household name in the premium activewear market with exclusive fashion pieces.

Its philosophy is centered around quality design and construction while offering fashion-forward, comfortable, and fashionable pieces. The collection features color palettes from beige and sand to tan, peach, grey, khaki, neon green, and leopard prints.

"We are always on the search for new and exciting palettes. We pull references and inspiration from everything: artwork; landscape; music. P.E Nation is instantly recognizable. We have merged great product with a strong visual identity and brand voice. Our color combinations, materials, and shapes may change from season to season, but the label's stamp of sporty stripes, primary colors, and visible branding doesn't budge - the consistent aesthetic is key to the label's success."

 - Pip Edwards, Australian fashion designer, co-founder of P.E Nation
P.E Nation is creating our future consciously with recycled, sustainable, low-impact, conscious, and compostable apparel. The brand values sustainability and protection of the planet.

It launched 100% organic cotton tanks and tees and sustainable capsule collections with Vita Power fabric from Italian manufacturer Carvico made of Econyl regenerated nylon.

P.E Nation continues to significantly improve its environmental impact and build its sustainability practices. Its packaging is now fully recyclable and its drawstring bags are made from recycled polyester (rPET).

Its labels and swing tags also include recycled cardboards and post-consumer waste plastics. All woven and care labels are comprised of 100% recycled polyester yarns.

P.E Nation is a proud member of Sedex, one of the world's largest collaborative platforms for sharing responsible sourcing data on supply chains.

It's also a foundation member of the Ethical Trading Initiative (ETI), a UK-based alliance of companies, trade unions, and NGOs that monitors supply chains by the United Nations Guiding Principles on Business and Human Rights (UNGPs).

P.E Nation is a highly recognizable brand with a strong identity. After working together at Australian fashion brand Sass & Bide, its founders combined their retail and design knowledge to fill a gap in the huge activewear industry.

The brand makes fashionable sporty clothes specifically designed to take you from the studio to the street with a distinct and signature aesthetic, curated seasonal colors and considered silhouettes.

P.E Nation is expanding rapidly and securing collaborations with massive international fashion retailers such as H&M. Besides sportswear, it now sells denim, outerwear, footwear, bags, and accessories.


Was this article helpful to you? Please tell us what you liked or didn't like in the comments below.