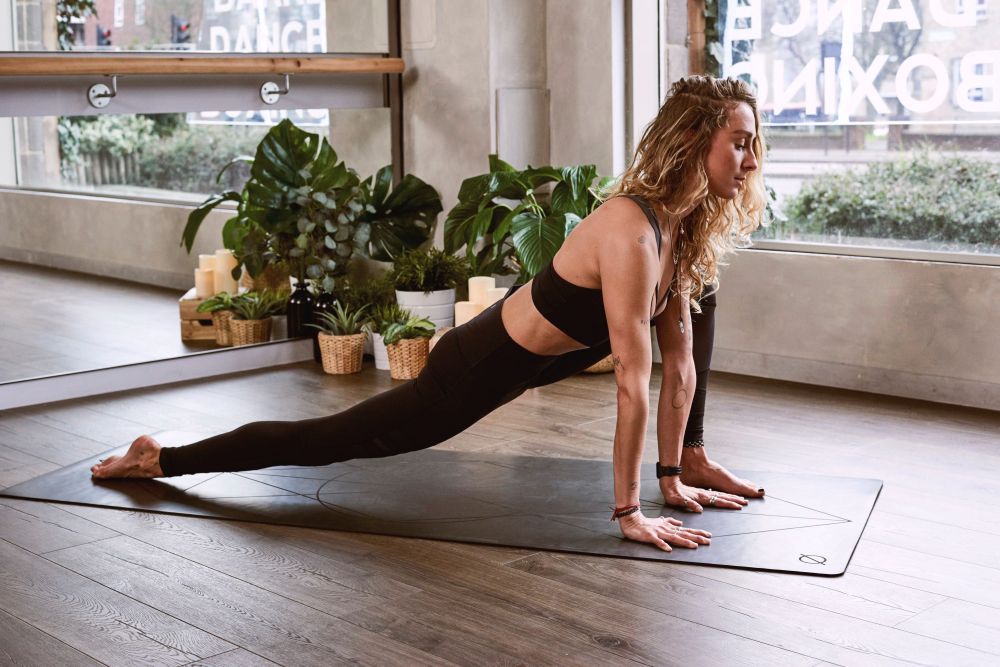 Top 5 Recycled Fashion Trends In 2023 You Need To Know
Fashion is an industry constantly changing for the better. New interest in recycled fashion trends is rising. It is part of the sustainable fashion movement, driving positive innovation in the whole fashion industry.

There are now many designers, brands, and retailers coming up with new collections and products to answer consumers' growing demand for recycled fashion.

Second-hand and up-cycled fashion contribute massively to building a sustainable fashion future. So is recycled fashion with new designs and new materials for fabrics, trims, labels, and packaging.

The top 5 recycled fashion trends we picked up for the coming months are:
Activewear made from recycled plastic waste
Swimwear made from regenerated nylon
Running shoes made from ocean plastic
Undergarments made from post-consumer waste
Tees made from recycled cotton


Clothing and textile recycling has been around for a long time. Recovering old clothes and waste from manufacturing is a sure way to make new stylish pieces while protecting the environment.

If you are new to sustainable fashion, make sure to read up our definition of sustainable fashion with all you need to know about it.

The fashion industry is evolving to include more aspects of economic, social and environmental sustainability. Fashion is the second-largest polluting industry globally after the oil industry.

With so much greenwashing still going on, it is difficult to tell what to believe in large brands' and retailers' marketing strategies.

Luckily, eco-conscious consumers are now demanding more transparency. They are caring more and more about #WhoMadeMyClothes and their impact on the environment.

Recycled fashion makes good use of technology and innovation in materials, manufacturing processes, supply chain, and waste management to offer sustainable products.

The following recycled fashion trends will positively impact the fashion industry and drive long-lasting changes.


Panaprium is proud to be 100% independent, free of any influence, and not sponsored. We carefully handpick products from brands we trust. Thank you so much for buying something through our link, as we may earn a commission that supports us.

1. Activewear made from recycled plastic waste
Traditional activewear is highly polluting. It is usually made from oil-derived materials such as polyester, nylon, and spandex.

The environmental footprint of such clothing is huge: high energy consumption, carbon emissions, hazardous chemicals, and plastic waste.

Oil is also a finite resource we have to move away from as soon as possible.

Activewear made from recycled plastic waste such as plastic bottles reduces the environmental impact of clothing production drastically.

Some of the wonderful activewear brands trying to make recycled fashion more accessible are:
Yoga Democracy
Teeki
Nimble
Niyama Sol


2. Swimwear made from regenerated nylon
Regenerated nylon is a high-performance recycled fabric perfect for swimwear.

It is very soft, breathable, durable, flexible and recyclable. Aquafil is one of the top manufacturers of regenerated nylon fibers: Econyl.

Recycled nylon is much more environmentally friendly than virgin nylon. It saves 70,000 barrels of crude oil and avoids 57,100 tonnes of CO2 equivalent emissions for 10,000 tons of regenerated nylon.

Overall, it reduces the global warming impact of nylon by up to 80% compared with the material from oil.

Some of the amazing swimwear brands using regenerated nylon for their collections are:
Indigo
Lumi
Bondi
Almeda
Kaio
Wonda

3. Shoes made from ocean plastic
Turning ocean plastic into shoes is now a technological revolution. It is designed to save the oceans.

Plastic trash landing in the oceans is highly toxic and endangers ecosystems and marine life. It takes thousands of years to decompose in this wet and cold environment.

Every year 8 million tons of plastic enter the ocean. We have to stop producing more plastic and make recycled fashion using ocean plastic instead.

"We're the big brained animals on this planet and we're putting everything in danger because we don't really understand the planet as a whole, and human beings, through our consumption and our waste, are messing with the system."

- Graham Hawkes, HAWX Open Ocean founder



There are already a few apparel brands making shoes from marine plastic:
Rothys
Adidas x Parley
VIA on Kickstarter
Sperry Bionic Line
Greats Royale Knits


4. Undergarments made from post-consumer waste
With rising concerns about climate change and the damage to our environment, it is now a necessity to rethink how we deal with post-consumer waste.

Recycled fashion plays a huge role in waste management by preventing more waste from ending up in landfills.

Plastic waste has one of the worst impacts on the planet since it isn't bio-degradable and releases toxic gases when incinerated.

Luckily, there are many ethical underwear brands aware of this issue and actively contributing to the solution.

Recycled polyester and spandex are often used to make undergarments that are also sustainable and Eco-friendly.

Some of the top fashion brands making undergarments made from post-consumer waste are:


5. Tees made from recycled cotton
Recycled cotton or regenerated cotton is a lot more environmentally friendly than traditional cotton fabric.

Even if organic cotton is grown without man-made fertilizers and pesticides, it still does require a lot of water to grow and energy to harvest.

Cotton is the most used material in the fashion industry. 1kg of cotton requires on average 10,000 liters of water globally.

The better alternative is recycled cotton made from used cotton yarns and fabrics discarded during cutting and sewing or post-consumption cotton waste.

The following brands are using recycled cotton for their collections:


Recycled fashion is the future. Interest in garment recycling is rising rapidly as environmental protection occupies the thoughts of many.

For companies, it creates new opportunities and business models within the fashion industry.

For consumers, it provides new stylish clothing that is also respectful to the environment.

Unfortunately, collection, sorting, and processing of textile is still very costly. It is a lot cheaper to produce clothing from virgin cotton fabric than to recycle old clothing to make new pieces.
As the prices for sustainable and ethical products stay high, it makes recycled fashion inaccessible for many people.

Recycled fashion should be more in the spotlight. Many people still don't realize the negative impact that excessive clothing consumption has on the planet.

What are some of your sustainable fashion habits?
Was this article helpful to you? Please tell us what you liked or didn't like in the comments below.