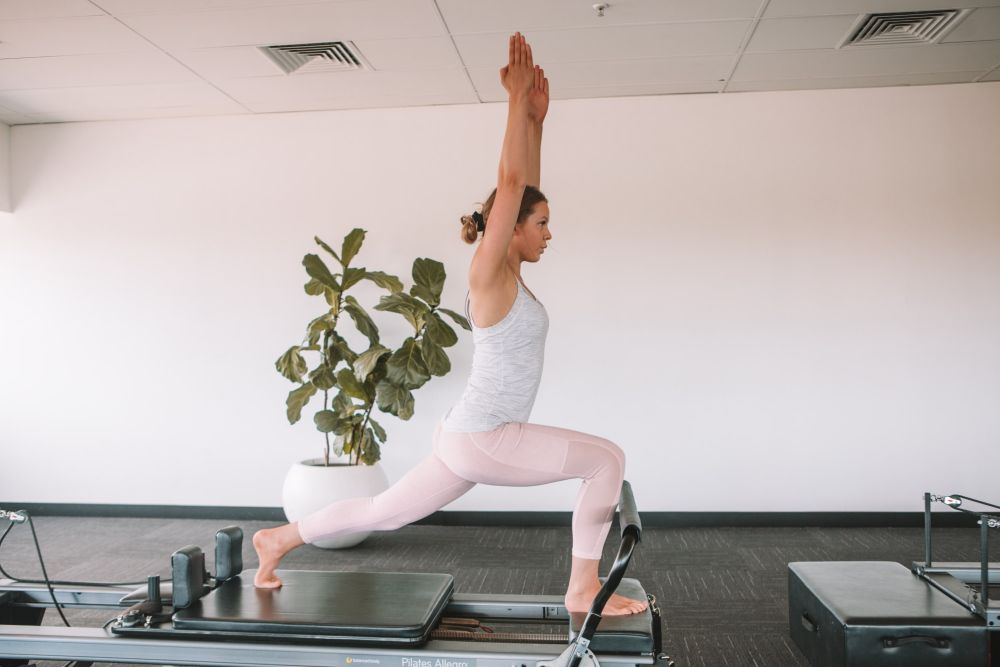 Sustainable Sportswear Market Growth Analysis

Activewear or sportswear is workwear that improves athlete performance during sports or physical fitness activities by improving body movement compared to normal clothing.

The sportswear market has been growing at a rapid rate during the past few years. The global active apparel market was USD 119.08 billion in 2017 and is expected to rise to USD 216.87 billion by 2025.

In parallel, the green movement is booming. Consumers are demanding more environmentally friendly clothing. The opportunity for ethical and sustainable functional clothing within the activewear market is huge. Here is our in-depth analysis.

Make sure to read up our Ultimate ethical fashion FAQ to better understand sustainability in the fashion industry.


Panaprium is proud to be 100% independent, free of any influence, and not sponsored. We carefully handpick products from brands we trust. Thank you so much for buying something through our link, as we may earn a commission that supports us.
The global sportswear market growth
There are unique advantages of wearing activewear, such as breathability, quick-drying, static resistance, thermal resistance, and chemical resistance. These properties increase sportswear acceptance among consumers, which drives market growth.

The sportswear market is currently characterized by rapidly increasing demand.

The increasing health awareness of consumers and the increasing enthusiasm for sports and fitness among female consumers have driven the growth of the market.

The increasing popularity of sportswear significantly supports the expansion and opening of new sales outlets online and offline.

Transitions between sportswear and casual wear have led to the formulation of athleisure, which is common in developed regions such as North America and Europe as both casual and sportswear.

The ongoing trend of pursuing a healthy body and maintaining a healthy lifestyle is one of the key factors driving North America's sportswear market growth.

According to a report by Allied Market Research, the global active apparel market was USD 119.08 billion in 2017 and is expected to rise to USD 216.87 billion by 2025.

The American market for active clothing is the largest in the world with a sales share of 36%.

The women's sportswear market was valued at USD 124.65 billion in 2017 and is expected to grow at an average annual growth rate of 8.2% between 2018 and 2026.

With a sales increase of 0.2 percent in 2017, the total sales of the fashion industry in Germany was around 35 billion euros (thereof around 60% textiles, 40% clothing) and is thus the leader in Europe. The industry is very well positioned.

The textile segment increased by 2.9 percent. The number of employees increased by 0.8 percent in 2017. The German textile and fashion industry consist of around 1,400 predominantly small and medium-sized companies, according to the German Federal Statistical Office (2017).

This industry employs approx. 135,000 people in Germany and is the second-largest consumer goods industry in Germany after the food industry, 1,400 employees work in research and development. There are also 16 textile research institutes.

With a sales increase of 7.7 percent in 2017, technical textiles, in particular, are in demand on the domestic and international markets. Research-related and innovative textile applications from Germany enjoy a high reputation worldwide.

The industry stands for change, modernity, and innovation. The German textile industry is a market leader and pioneer for innovative textiles. New research results and creative ideas are systematically translated into innovative products.

The strong products of the textile and clothing industry enjoy an excellent reputation at home and abroad, which can also be seen in the growing sales. Exports are developing positively in both segments, and exports are increasing by a total of 1.2 percent, according to the U.N. Comtrade Database (International Trade Statistics).

This reflects the high relevance of the eurozone for the German textile and fashion industry. Exports to the euro area have a particularly positive effect on the textile segment and also for sales as a whole.

The total turnover of the sports and fitness article industry in Germany in 2017 was around 7.5 billion euros. Two factors regularly determine the sales success of the industry: the weather and prominent sporting events.

A major, medium-term trend is consumer health awareness, which is leading to growing sales of fitness clothing and equipment.

The increasing sports activities beyond the 50s and 60s and the growing interest of women in more and more sports are also stabilizing the industry.

Women are willing to spend more on high-quality products and quality than men.

The interest in new sports equipment, new sports and fitness trends changes quite quickly, and with it the demand for special ranges in specialist shops.

For new sportswear brands now entering this already very crowded market, it is crucial to develop a feeling for current trends and to design their range accordingly.

Many customers prefer to buy from specialist retailers because they expect a better assortment and greater advisory skills from the seller.

Customers also expect a range of products from the specialist retailer that requires a restriction of the product range or the brands offered. Buyers expect technical competence concerning the products offered.


The global eCommerce apparel market growth
The total turnover of online trade and mail orders in Germany is around 50.3 billion euros.

The online sales channels offer various advantages, e.g. ease of shopping, wide availability of options, easy returns, and faster delivery, which supports the growth of online shopping.

The decisive factor for success in the industry is the marketing strategy, to formulate the purchase arguments for a target group of buyers, once identified, and to make yourself known accordingly.

The "multi-channel" strategy is particularly successful for women who still spend a lot more than men when shopping online.

Sales on online platforms hold the largest market share in e-commerce (around 47%).

However, marketplaces such as Amazon or eBay were only able to increase their sales poorly in 2018 and have lost importance accordingly, to the rapidly growing group of specialized online shops, whose market share has now reached around 15 percent (plus 14% in sales in 2018, according to BEVH).

Clothing remains the strongest segment in transportation as well as in eCommerce.

New brands cannot compete directly with giants like Amazon. New opportunities lie in the area of ​​specialized apparel, i.e. in market gaps that are too small for brick-and-mortar retail and require special knowledge.

Even large companies no longer offer everything, but make special offers for every target group (e.g. fashion for young people, for sizes 34 or 48).

Search engines, internet advertising, and advertising campaigns make it easier to be found today.

What is essential for customer loyalty are the user-friendliness (read: clarity, logical navigation, clear visual design) of the online shop as well as the simple and reliable processing of orders (shipping options, punctuality, traceability of delivery, etc., according to a study by IfH Cologne, 2012).

Another result of the study shows: Almost a quarter of those surveyed became aware of an online shop from which they ultimately bought, through recommendations from friends.

Social media is now a high priority marketing channel for most audiences over traditional ad placement. On social media, potential customers can be addressed in greater detail and at a lower cost.

Nine out of ten online retailers are represented there and at least link to their website. With the now achieved technical progress on the internet, new companies can start and build up at a low cost.


Sustainable, ecological and fair fashion
Customers are becoming more environmentally conscious. The development of green textiles and their use in the formulation of active clothing will create lucrative opportunities for market participants in the future.

A report by the University of Cambridge MBA students Diane Albouy and Olabisi Adesida shows that consumers consider sustainability to be the fourth most important criterion when it comes to buying fashion (57%).

According to the report, the three biggest obstacles preventing consumers from buying sustainable fashion are lack of knowledge and visibility of sustainable clothing, high price for sustainable fashion and "limited" style. Companies dealing with these issues have a clear advantage in the market.

"Sustainability is gaining traction in the fashion world. Consumers, particularly Millennials and Generation Zs, are becoming increasingly aware of the challenges of sustainability, leading to changes in shopping habits and expectations for better, more sustainable products and new ways of consuming fashion."

The sustainable and fair fashion market has grown enormously in recent years. Sales of fair trade products in Germany in 2005 were 72 million euros, by 2017 it was 1.3 billion euros.

Sustainable, ecological and fair fashion is no longer a niche product. The market is growing steadily.

In times of climate change, scarce resources and increasing environmental awareness, sustainability aspects are becoming increasingly anchored in the minds of consumers, in addition to other purchase criteria such as price and quality.

Most consumers appreciate certifications and expect quality and durability.

Read up our article What is sustainable fashion if you are unsure what to look for when shopping for sustainable fashion.

Most sustainable fashion shops and labels are still largely unknown. There is an enormous potential for new sustainable sportswear brands.

Not only because of the already conscious consumers but above all for the large proportion of consumers who are not informed yet.

Both the fashion industry and the general public are aware of the need to take a more sustainable approach to the manufacturing and consumption of apparel.

Well-known brands and retailers have been considering how to improve fashion's ecological footprint and have developed strategies to adopt a circular model.

A new manifesto on the circularity of textiles was published at the Copenhagen Fashion Summit 2019.

In a unique collaboration between EURATEX (European Apparel and Textile Confederation), the Federation of the European Sporting Goods Industry (FESI), the Global Fashion Agenda (GFA), the International Apparel Federation (IAF) and the Sustainable Apparel Coalition (SAC), the manifesto demands existing and future EU policymakers to rethink tools to create a circular fashion system.

However, as highlighted in the 2018 Global Fashion Agenda report, small businesses lag in sustainability.

Many small businesses that form the backbone of the sector in Europe cannot contribute to the transition from wasteful to a restorative and regenerative industry.

Improved sustainable performance can help companies stay competitive in a market where consumers are rapidly changing their attitudes towards fashion and its negative consequences.


Many consumers now buy high-quality casual clothing. They are also showing increasing interest in functional clothing and functional underwear.

There are many different target groups in the sustainable sportswear market, including hikers, climbers, surfers, divers, cyclists, sailors, campers, etc.

Over half of consumers buy in a sports shop or at other specialist retailers such as outdoor equipment suppliers, according to ISPO (2018).

Sportswear is an extremely fast-growing market in all segments, which not only benefits from the fitness wave but also current fashion trends.

Industry studies have shown that up to 80 percent of sportswear is not worn during sports but in everyday life.

What current sustainable sportswear trends are you already seeing today?
Was this article helpful to you? Please tell us what you liked or didn't like in the comments below.