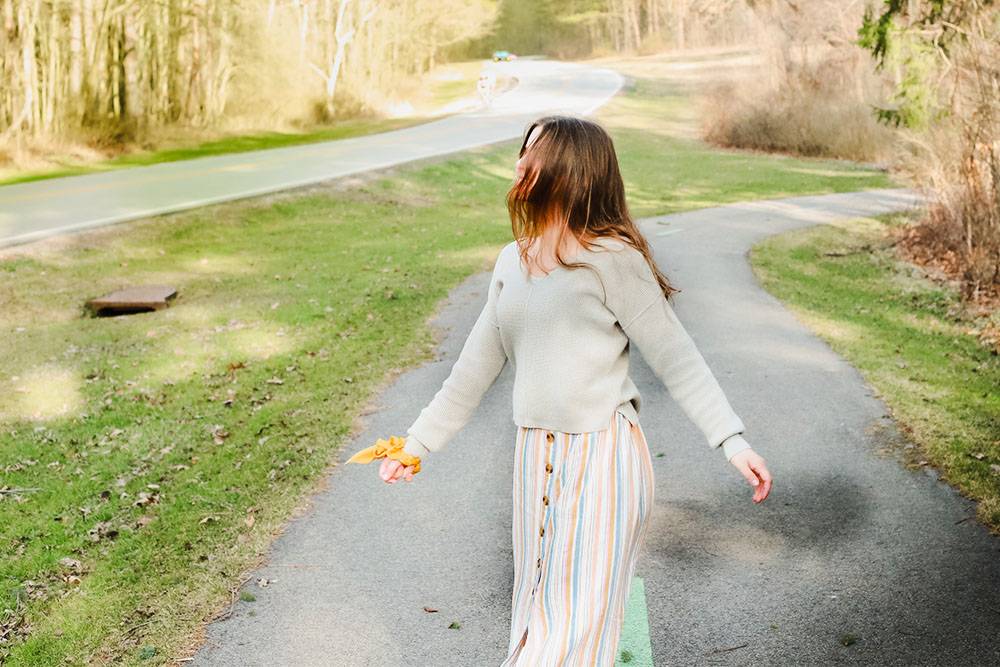 5 Best Popular Clothing Brands Based In Ohio, USA
The best fashion labels and clothing designers from Ohio create affordable and eco-friendly garments that help you dress sustainably, look stylish, and protect the planet.

If you are interested in clothes made locally to encourage the circular economy, then choose ethically made and versatile pieces that protect the environment and American workers.

Thankfully, many apparel brands based in Ohio, USA offer cheap and eco-friendly options that make dressing well and sustainably easy for you when you want to support local artisans and businesses.

I've done a lot of research and hard work for you so that you can buy from any of the below popular Ohio-based clothing brands, knowing that they make affordable garments under high social and environmental standards.


Panaprium is proud to be 100% independent, free of any influence, and not sponsored. We carefully handpick products from brands we trust. Thank you so much for buying something through our link, as we may earn a commission that supports us.


Category: Basics, dresses, loungewear, accessories
For: Women
From: Columbus, Ohio, United States
Values: Organic, luxurious, timeless
Prices: $10-$160

The Perennial Closet is a sustainable fashion brand from Ohio that ethically makes organic, naturally dyed, and beautiful collections of seasonless apparel for the modern woman.

It uses all-natural dyes and eco-friendly materials such as linen to create high-quality designs with fantastic construction and comfortable shapes.

The Perennial Closet is passionate about sustainability and the earth. Through a strong sense of conviction and creativity, it serves women of all shapes and sizes with beautiful clothing.

SHOP THE PERENNIAL CLOSET



Category: Clothing, bags, shoes, accessories, jewelry
For: Women, men, children
From: Ohio, United States
Values: Natural, vintage, independent sellers
Prices: $10-$120

Etsy is an e-commerce website focused on hand-made or vintage fashion items, homeware, and craft supplies. It offers a wide range of beautiful, ethical, and cheap clothing made from organic fabrics.

Many independents sellers from Ohio list comfy, eco-friendly, and cute clothes on Etsy. The marketplace is very active and widely recognized as the most trusted vintage store.

SHOP ETSY




Category: Basics, loungewear, accessories
For: Children, toddlers, babies
From: Columbus, Ohio, United States
Values: Organic, made in the USA, give back
Prices: $40-$50

Urban Baby Bonnets is a clothing brand from Ohio that creates Organic apparel and accessories for babies and kids. It offers an extensive collection of natural, safe, and comfortable garments.

Urban Baby Bonnets uses GOTS-certified organic cotton to make eco-friendly, functional, super-cute, and distinctively original bonnets in the USA. It's committed to domestic production and supports work-at-home women.

The Ohio-based clothing brand works hard to support environmental sustainability and social equity through its employment and manufacturing practices. It also donates 10% of profits to environmental, social, and children's organizations.

SHOP URBAN BABY BONNETS



Category: Basics, loungewear, sportswear, underwear, swimwear, bags, shoes, accessories
For: Women
From: Columbus, Ohio, United States
Values: Recycled, give back
Prices: $40-$50

PINK is an Ohio-based women's clothing brand by Victoria's Secret. It offers a large collection of casual apparel, sportswear, underwear, and accessories made from recycled fabrics.

PINK is gradually incorporating more recycled materials from plastic bottles into its production. It recently joined the Sustainable Apparel Coalition to drive environmental and social responsibility throughout its supply chain.

PINK also donates a portion of its profits to plant trees and support American forests. It updated its bags and print materials to recycled content with FSC-certified paper from sustainably managed forests.

SHOP PINK



Category: Socks
For: Women, men
From: West Carrollton, Ohio, United States
Values: Organic, recycled, made in the USA, give back
Prices: $5-$10

Ecosox is an Ohio-based fashion company committed to providing quality socks made from sustainable fabrics. Its products aim to be comfortable, performance-oriented, and eco-friendly.

Ecosox uses sustainable materials such as Tencel lyocell, bamboo viscose, and upcycled products to create high-end products. All manufacturing takes place in the USA in a family-owned and operated facility.

Ecosox is committed to reducing the environmental footprint of products and operations. It also partners with One Tree Planted, a non-profit dedicated to fighting global deforestation.

SHOP ECOSOX
Was this article helpful to you? Please tell us what you liked or didn't like in the comments below.