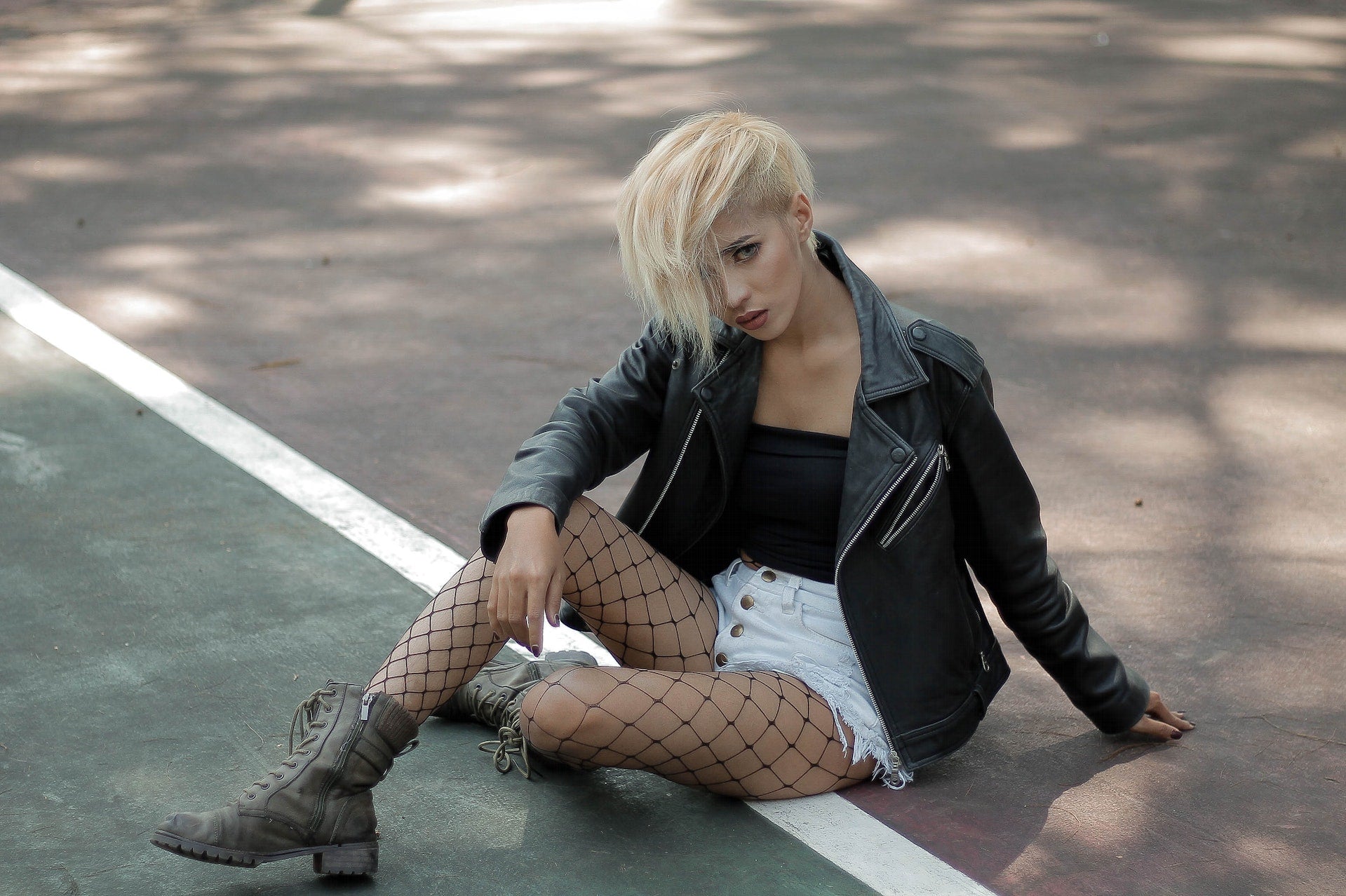 15+ Amazing Outfits To Rock At A Metallica Concert
Metallica is a heavy metal band with fans all over the world.
The legendary band was founded in 1981, and attending one of their concerts means fulfilling a lifelong dream for many people.

Although they're quite pricey, tickets are usually sold out immediately after they become available. If you have the opportunity to attend a Metallica concert and don't know what to wear, we can help you!

We have put together a list of over 15 fantastic outfits. Keep reading to discover them.
Panaprium is proud to be 100% independent, free of any influence, and not sponsored. We carefully handpick products from brands we trust. Thank you so much for buying something through our link, as we may earn a commission that supports us.

Band merchandise
Wearing a "Metallica" T-shirt at a Metallica concert is a great idea. It shows your admiration for the band as well as your dedication.
You can beautifully complete your outfit with a pair of jeans and boots. Add jewelry to make everything more interesting.
Check out these second-hand clothing apps that sell pre-loved, stylish items.



Combat boots
Boots are amazing footwear for events taking place outside. That's because they're very comfortable and they protect your feet.
Boots look fantastic with any outfit from this list, and you can now purchase yours from a sustainable brand.



All-black outfits
If you're having trouble deciding what colors to wear, an all-black outfit is a fantastic idea for any heavy metal concert.
This saves you a lot of mixing and matching time. Black is extremely versatile, and because it looks gorgeous in many combinations you will be able to wear your clothes again and again on a variety of occasions.
Discover the best affordable and sustainable black dresses.



Vegan leather jacket
Leather jackets are statement pieces for the rock fashion style.
They are versatile and you can wear them in many combinations, with dresses, skirts, tank tops, sweaters, or jeans.
Luckily, you can now make your choice cruelty-free by purchasing one of these affordable vegan leather jackets.

Jeans
Comfortable, affordable, durable, and easy to wear, jeans are awesome clothing items that are part of almost everyone's wardrobe.
You can create gorgeous outfits for a Metallica concert starting with a simple pair of sustainable jeans.
Add a beautiful tank top, a blazer, and comfortable shoes to complete your outfit.

Black trousers
It might sound funny, but a pair of black trousers can be worn literally anywhere - combine it with a white shirt and you've got an office-appropriate outfit; add a glittery top and your party attire is ready; wear your trousers with a black blouse and you're good to go to a rock concert!
Click here for more tips about what you can wear with black trousers.

Hoodies
Hoodies are multifunctional and comfortable. They are great if it is a little bit cold outside.
Purchase yours from a sustainable brand and wear it with a T-shirt, skinny jeans, and boots.

Leggings
Nothing compares to the comfort of a soft pair of leggings!
They allow movement and breathability and can be worn with T-shirts, tank tops, sweatshirts, and hoodies.
Check out these amazing affordable workout leggings with side pockets right now.



Plain T-shirts
A plain T-shirt can be the foundation of a great outfit!
Don't forget that when it comes to fashion, many times less is more, and simple clothing items are practical and versatile.
Put together an amazing outfit: wear a simple T-shirt with denim shorts and boots. You will look and feel great!
Find out more about the 20 best affordable and timeless clothing brands.



Jewelry
Personalize your outfit with beautiful jewelry. Rings, earrings, necklaces, stackable bracelets, and earcuffs - any of them can add a stylish final touch to your attire.
Take a peek at these ethical jewelry brands.



Graphic sleeveless tops
A graphic sleeveless top speaks for you before you do. It can help you make a powerful fashion statement and it represents a great opportunity to let your personality shine.
Make sure the message you're sending isn't negative or offensive!
Create a gorgeous Metallica concert outfit with a graphic sleeveless top and a skirt.

Let yourself be inspired by these 200 sustainable clothing brands in Europe for 2023.

Crop top outfits
Crop tops made a huge comeback!
They are comfortable and fashionable, and help you beat the heat during summer. Wearing a crop top can boost your confidence!
Purchase yours from a sustainable brand and add a pair of skinny jeans to complete your outfit.




Denim shorts
Denim shorts are available in many colors, designs, thicknesses, and lengths.
There is no doubt that you'll find a pair that is stylish and looks flattering on you!
Choose a comfortable pair of denim shorts and wear it with a basic T-shirt and a hoodie for a simple and cozy outfit that doesn't sacrifice style.
Discover the best affordable and sustainable denim shorts.



Layer your clothes
Apart from the practical advantages, such as keeping yourself warm and cozy, layering your clothes also shows that you have a strong sense of fashion and you're not afraid of experimentation.
A T-shirt worn over a long-sleeved top is a very cool idea to start with!
If it's cold outside, you can layer even more items, such as hoodies and jackets.
Click here to learn what to wear under a hoodie.

Mini skirts
If you want a very attractive outfit, wear a mini skirt. The number of combinations you can create is endless! Mini skirts look great with tank tops, blouses, shirts, T-shirts, hoodies, vegan leather jackets and sweatshirts.
Great news! You can now purchase cute and cheap mini skirts from eco-friendly brands.



Fishnet tights
For an edgy outfit, choose a pair of fishnet tights. As long as they are visible, they will instantly transform any outfit and make it concert-ready!
You can wear fishnet tights with denim shorts, skirts, dresses, and distressed jeans.
Click here for the best ethical hosiery brands that sell eco-friendly tights.

Flatforms
If you are not the biggest fan of combat boots, flatforms are a great alternative for a rock fashion style outfit.
They are trendy and edgy, and they look great with trousers, jeans, dresses, or skirt outfits.
Take a look at these sustainable and cruelty-free shoe brands.

Summing up
Attending a Metallica concert is a great opportunity to have an amazing time listening to a legendary band.
The best outfits for this unforgettable event should be both edgy and comfortable.
If you need a last-minute outfit, wearing black head-to-toe can always save the day!
Prioritise comfort without sacrificing style: Choose soft and cozy materials that will allow you to have a great time, and make sure all your clothes are flattering and come in the right size for your body.
If you like our tips, share this article with your friends!
Was this article helpful to you? Please tell us what you liked or didn't like in the comments below.
About the Author: Miruna Dulcea