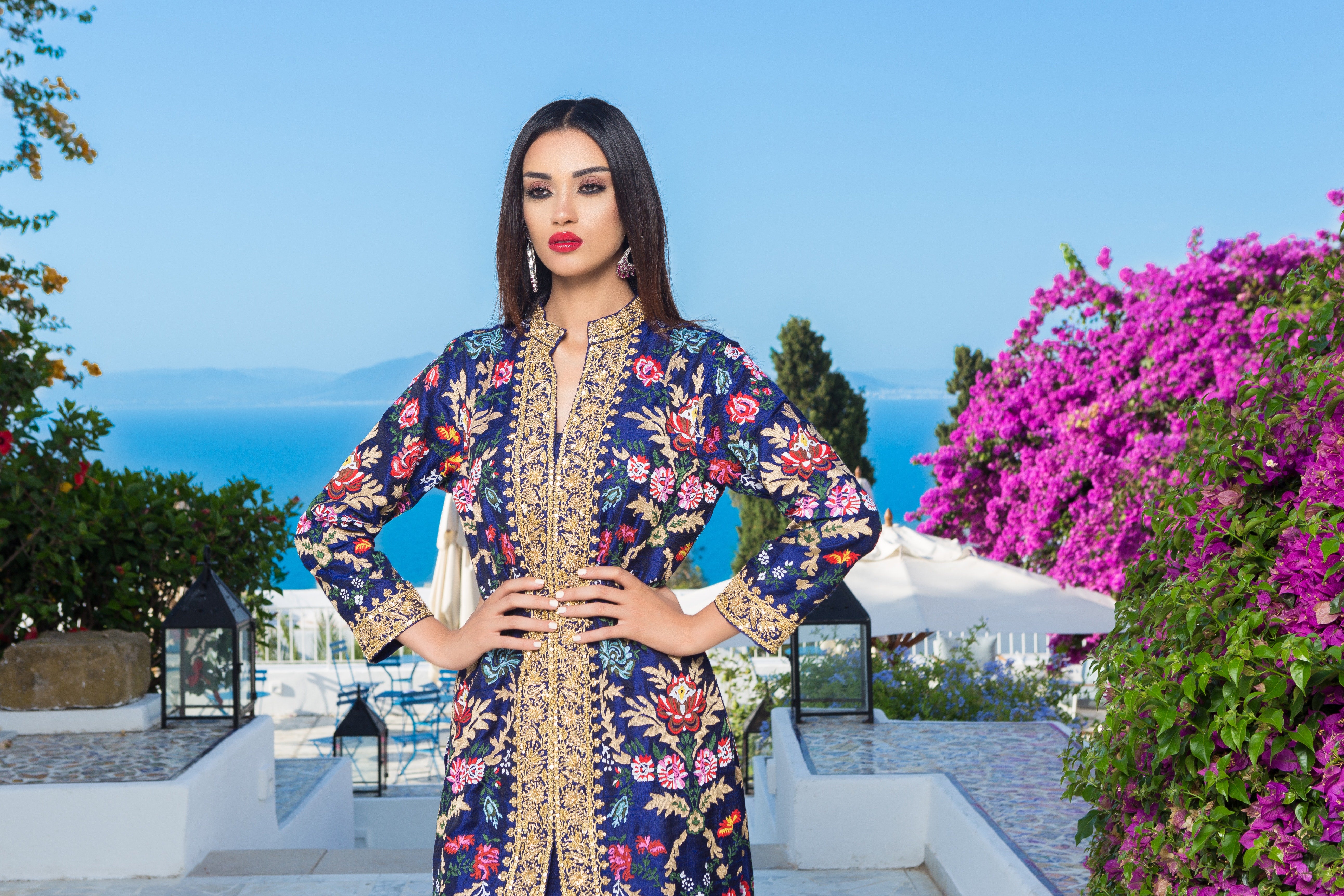 How To Look Stylish In Salwar Kameez: 15 Best Tips
Salwar Kameez is a stable and versatile outfit for Indian women. It is a popular garment that always stays in fashion; hence you can wear it on every occasion, whether at a wedding or casual outing. Even in modern times, women still adore wearing salwar kameez. I am here to help you if you're looking for tips to enhance your appearance in this traditional attire.
Let's dive in.
Panaprium is proud to be 100% independent, free of any influence, and not sponsored. We carefully handpick products from brands we trust. Thank you so much for buying something through our link, as we may earn a commission that supports us.
Select trendy cuts
The days of the straight-cut salwar kameez are long gone. Nowadays, there are many different cuts available for you to try. The latest trend in salwar kameez cuts includes dhoti cuts, one-sided slits, front slits, trailing backs or sides, and asymmetrical hemlines.
Wear different bottom styles
The versatility of the salwar kameez extends beyond just the top. You can mix and match your salwar kameez with various bottom styles. From straight-fit pants to bohemian harem pants, bottoms are available in all shapes and sizes.
In recent times, cigarette pants and leggings have also gained immense popularity. This allows you to create a unique look by pairing different suit cuts with varying styles of bottoms.
The right salwar kameez
Salwars come in vast options, with the straight and Patiala salwars being popular. If you're shorter, a straight salwar would be a good option as it creates an illusion of a taller appearance. On the other hand, if you're looking to conceal heavy legs or thighs, a Patiala salwar would be more suitable.
Try a cape top and palazzo
The cape top and palazzo set are popular and fashionable styles that make you look chic and bold. It's an excellent choice for a sangeet function or any other occasion you want to make a statement. Opt for an old-fashioned palazzo with a modern cape top for a rustic yet contemporary look.
Complete the outfit with lightweight and modern jewelry, along with Jootis, to add a traditional touch. Combining a cape top and palazzo set can create a unique and stylish appearance that will turn heads.
Pick proper footwear
Choosing the proper footwear is crucial to complete your outfit and enhance your overall look. While pairing your salwar and kameez, avoid traditional flats and opt for Kolhapuris with heels or regular heels that add height and make you appear slimmer.
A sleeveless kameez with a printed salwar
A sleeveless kameez with a printed salwar can create a trendy look. The sleeveless kameez will give the outfit a modern and chic look, while the printed salwar can add a pop of color and pattern, making the outfit more interesting. You can accessorize the outfit with statement jewelry, a clutch, and high heels to elevate the look further.
Here are some of the best affordable, vegan, and sustainable heels.
Kameez with contrast dupatta and sharara
If you are attending a special event, choosing a unique and eye-catching look is essential, and Sharara is a perfect option. The Sharara is a popular choice in fashion and has become a staple for many Indian women.
This ethnic mix-and-match style has gained global appeal due to its exotic and classy statement. By choosing a Sharara, you can make a bold and stylish statement that will make you stand out at any event.
Salwar kameez with a jacket
Ethnic jackets have been a popular trend for the past couple of years, and you can pair them perfectly with your salwar kameez. An ethnic jacket will enhance your look, whether sleeveless or with sleeves.
Adding a trendy jacket to your basic salwar kameez will undoubtedly bring a new level of freshness to your outfit. With a variety of options to choose from, you can even get a tailor-made jacket that suits your preferences. So, opt for an ethnic jacket and transform your basic salwar kameez into a stylish ensemble.
Here is our selection of Australia's best affordable and sustainable jackets.
A short kameez with a fitted cigarette pant
Pairing a short kameez with fitted cigarette pants can give you a modern and chic look. It creates a sleek and sophisticated silhouette that flatters the body shape. The fitted cigarette pants hug the curves of your legs, while the short kameez adds a touch of elegance to the overall look.
It is a perfect blend of traditional and contemporary fashion that can be accessorized with statement jewelry, high heels, and a clutch bag to complete the look. This outfit suits casual and formal occasions and can make you stand out.
Bring a potli bag
To keep your outfit simple, you can accessorize it with a Potli bag to add sparkle. Potli bags have become extremely popular lately. They are small, blingy, and perfect for adding a touch of elegance to your plain-looking salwar kameez.
To jazz up your outfit without trying too hard, simply accessorize with a beautiful Potli bag and elevate your overall look.
A printed salwar with a solid kameez
Mixing and matching a printed salwar with a solid kameez is a great way to add some style and uniqueness to your outfit. It allows you to create a contrasting look that catches the eye.
You can also play around with the colors and choose contrasting hues for the kameez and salwar. For instance, a navy blue solid kameez paired with a floral print salwar can create an elegant and stylish look.
Put on your makeup
Makeup will help to brighten up any look. Consider a metallic eyeshadow shade on your eyes and red lips for a bold makeup look. Adding a little makeup can easily enhance your overall appearance and add an extra touch of glam to your salwar kameez outfit.
The right length
Choose the correct length for your kameez based on your height. A kameez that's too short or too long can be tricky to style. A longer kameez can make you look even shorter if you're short. It's best to opt for a kameez length that ends at your knee level, as this is the most flattering length for most body types.
An asymmetrical kameez with dhoti-style salwar
An asymmetrical kameez with dhoti-style salwar is a modern twist on a traditional outfit. The asymmetrical kameez adds an element of drama and edge, while the dhoti-style salwar adds a touch of uniqueness and elegance.
This combination gives you a chic look and makes you stand out in a crowd. You can pair the outfit with statement jewelry, high heels, and a clutch to complete the look. This ensemble is perfect for formal occasions, weddings, and receptions.
A classic salwar kameez with statement jewelry
A classic black salwar kameez is a timeless outfit that can make you look elegant and sophisticated. It's versatile; you can dress it up or down depending on the occasion. To make this outfit look more stylish, pair it with statement jewelry.
Choose a bold necklace, earrings, or bangles that complement the black color of your salwar kameez. For example, a chunky silver necklace or chandelier earrings can add a touch of glamor to your outfit.
The salwar kameez is a versatile and elegant traditional attire you can style in various ways for a stylish look. Pairing your salwar kameez correctly and adding accessories can help you create endless looks that suit any occasion, whether a casual day out or a formal event. Trying different styles, cuts, and colors can add newness and freshness to your outfit.
Was this article helpful to you? Please tell us what you liked or didn't like in the comments below.
About the Author: Dinushka Breaker Gunasekara