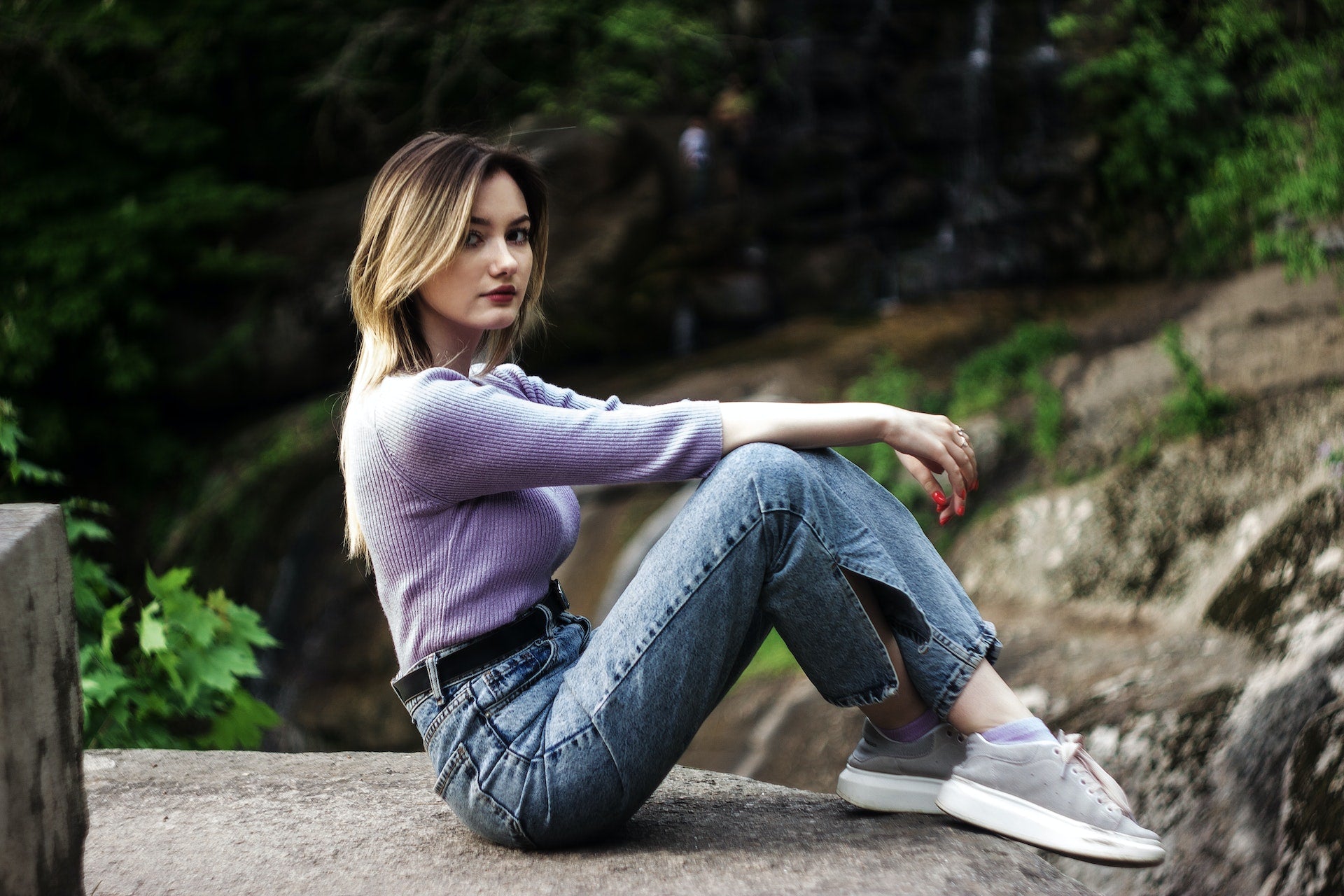 The Best Disneyland Paris Outfits - 16 Do's And Don'ts
Disneyland Paris is home to two theme parks, Disneyland Park and Walt Disney Studio Park, as well as other facilities such as resort hotels, shops, and dining and entertainment facilities.
They are the most famous and most visited theme parks in Europe.

Visiting Disneyland Paris is a great opportunity for the whole family. If you don't know what to pack for your trip, we've got you covered!

We have put together a list of do's and don'ts to help you be the best dressed and have a great time. Keep reading to discover our fashion tips.
Panaprium is proud to be 100% independent, free of any influence, and not sponsored. We carefully handpick products from brands we trust. Thank you so much for buying something through our link, as we may earn a commission that supports us.

Casual outfits
If you dress casually on a daily basis, there is no need to change this when going to Disneyland Paris.
You will spend many hours wearing the same clothes, and you should prioritize comfort.
We all know casual attire is the most comfortable. What most people don't know is that they can easily create effortless outfits without sacrificing style. Yes, you can look attractive in casual clothes!

Click here to learn more.



Sweaters
If you visit Disneyland Paris during autumn, winter, or spring, you should make sure to bring a sweater.
Soft and cozy, sweaters never go out of fashion. They are easy to match with any bottoms of your preference, such as jeans.
Take a peek at these affordable, ethical, and vegan sweater brands.



Don't wear heels
Stay away from high heels because they are uncomfortable and will prevent you from having a great time.
Heels are not suitable for the fun activities of a theme park.
Instead, go for a pair of comfortable shoes from a sustainable brand.




Denim
Denim is loved all over the world and that's mainly because of its versatility.
Denim clothes come in different colors and thicknesses and they are easy to match with each other and with your other clothes.
If you're interested in sustainable jeans made from eco-friendly materials such as organic cotton, lyocell, hemp, and linen, check out the best denim brands.





Layers
Apart from the practical role of keeping you warm and cozy, layers are also stylish and show that you know how to navigate the fashion maze!
Make your attire instantly look more sophisticated with one of these tips. The possibilities are endless!



Avoid tight clothes
Don't wear tight clothes because they considerably limit your freedom of movement. You want to have a great time and to be able to enjoy the amazing experience of visiting Disneyland Paris.
Tight clothes can be very attractive and appropriate for other occasions, but we are sure you'd regret choosing them for a trip to Disneyland.




Shorts
Wearing a comfortable pair of shorts is a great idea for both men and women. Shorts look great with T-shirts, shirts, tank tops, and blouses.
The comfort of this garment is everything! Shorts are awesome for a family trip especially if you are looking for excellent freedom of movement and easy-to-wear clothes.
Check out our eco-friendly selection.

Keep it simple

Don't wear any uncomfortable clothing items that will prevent you from having a great time.
Instead, focus on high-quality, breathable materials, and comfortable textures.
Always remember that flattering outfits don't need to be attention-grabbing or expensive. Here are 10 simple ways to afford slow fashion on a budget.

T-shirts
T-shirts are versatile and comfortable. They can be simple, but they can also carry messages related to the wearer's hobbies and interests.
The best T-shirts are affordable, eco-friendly, comfortable, and easy to match with your other clothes. The classic jeans and T-shirt combination will not fail you during your visit to Disneyland Paris.
Discover our carefully curated recommendations.



Pants
Elevate your style with an elegant and practical pair of pants. If jeans are too casual for you, there's nothing to worry about. You can easily dress up and replace jeans with pants.
Mind the season and choose a pair of pants featuring a thickness that is appropriate for the weather conditions. This way you will look and feel great.
Here are the best affordable and recycled pants you'll love.



Sunglasses
Keep your eyes healthy and don't forget your sunglasses. Remember, it's always better to have them with you than to regret not bringing them.

Buy a beautiful and versatile pair of sunglasses from a sustainable brand.

Jackets
Jackets keep you warm and help you create layers in your outfit which makes your look more interesting.
They are available in many colors and designs and look gorgeous in many combinations.

Finding a stylish and eco-friendly jacket that suits you is now a piece of cake!




Romantic blouses
If you want a dreamy outfit, choose a cute blouse featuring puff sleeves or frills. You can wear it with jeans for a modern outfit.
If this sounds like you, let yourself be inspired by our tips for a great romantic fashion style wardrobe.

Hair accessories
Hair accessories are a fun form of self-expression.
They are the kind of accessory that never goes unnoticed and a trip to Disneyland Paris is the perfect opportunity to allow your inner child to play with beautiful and colorful hair bows, headbands, pins, and elastics.
Great news! You can now purchase sustainable and budget-friendly  hair accessories.



Long-sleeved tops
Long-sleeved tops are as comfortable as T-shirts but they also protect your arms. They are perfect for in-between temperatures.
You can wear long-sleeved tops with jeans or trousers.
For sustainable fashion recommendations read our article.


Dress code
Go online and check the dress code right before visiting Disneyland Paris because the requirements can always be updated.
According to the current rules top and bottom garments, as well as footwear must be worn at all times during your visit.
According to their website, visitors can be denied entrance if wearing costumes, offensive or scary clothes, or any items that can be shocking for children and a family-orientated public.

It's time for some more don'ts: Wearing a mask, clothes that completely cover your face, and items that are dangerous to be worn in the attractions are banned.

Summing up
Our best advice for you is to be up to date with the dress code when visiting Disneyland Paris.
Other than this, it is very important to consider the weather conditions and dress appropriately in order to have a great time.
Stick to comfortable outfits made from high-quality materials that allow freedom of movement and breathability.
Always choose flattering clothes in the right size for your body.
If you like our tips, share this article with your friends!
Was this article helpful to you? Please tell us what you liked or didn't like in the comments below.
About the Author: Miruna Dulcea