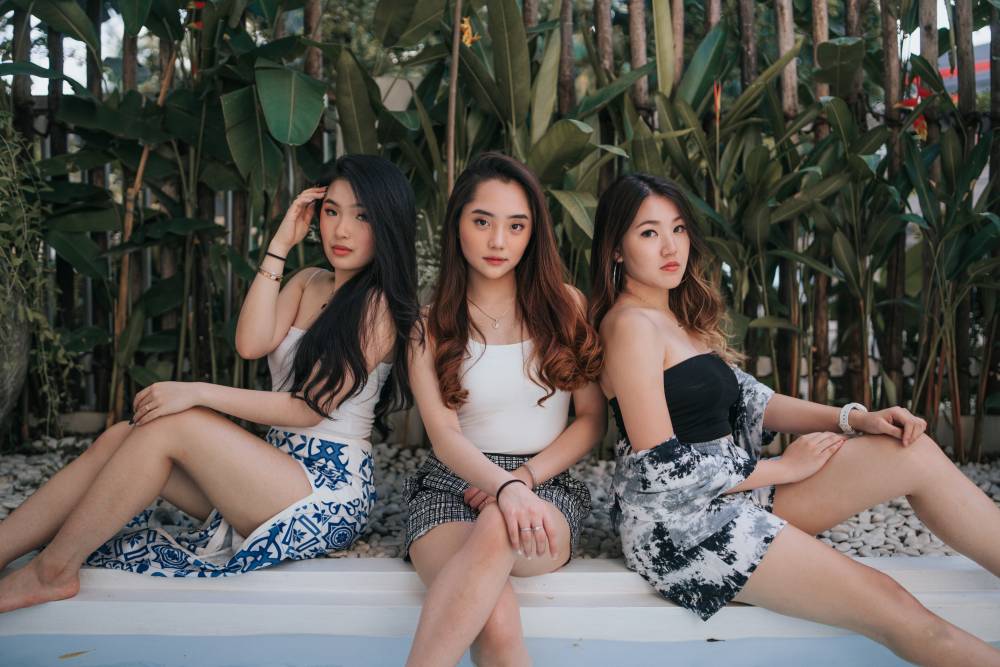 6 Epic Reasons Why Conscious Fashion Matters
Conscious fashion is part of the sustainable fashion movement that aims to transform the global textile and apparel industry. It's often referred to as eco-friendly fashion, ethical fashion, green fashion, or slow fashion.

Conscious fashion is gaining massive popularity today as more people become aware of the disastrous social and environmental impacts of fast fashion.

Like slow fashion, conscious fashion represents a more ethical and sustainable alternative to fast fashion. It prioritizes fairness and sustainability over profits.

Today, conscious fashion is everywhere. It's a global trend that puts people, animals, and the planet first. Even major publications such as Vogue, Marie Claire, Elle, The Guardian, Glamour, and Eluxe now cover conscious fashion.

The fashion industry is one of the largest polluters globally. It creates enormous amounts of pollution, waste, and greenhouse gases every year. It also consumes tons of water, energy, natural resources, and contributes to massive deforestation and plastic pollution.

The apparel and footwear industry is responsible for the exploitation of farmers and workers, especially in developing countries. It kills too many people and animals every year.

Conscious fashion matters today more than ever before. Here are 10 major reasons why.


Panaprium is proud to be 100% independent, free of any influence, and not sponsored. We carefully handpick products from brands we trust. Thank you so much for buying something through our link, as we may earn a commission that supports us.

1. Conscious fashion is trending


Fashion is a huge industry with a massive impact. The global textile and apparel market is valued at USD 2.5 trillion (annual revenues). Clothing production has doubled over the last 15 years to meet consumers' demand.

Luckily, more consumers are choosing conscious fashion. The rise of environmental awareness makes sustainability a trend in fashion.

Fashion brands and retailers are forced to adapt to regained customers' interest in conscious clothing. Excessive consumerism is declining as more people realize how polluting fashion is.

The environmental movement started in the 1970s but has become increasingly popular over the last 10 years. More and more consumers now make conscious wardrobe choices.


2. For the people


Fashion is getting more ethical, fair, and responsible for good reasons. A lot of fashion brands still use sweatshop labor to produce their new collections.

They support low wages, poor working conditions, lack of healthcare, modern slavery, and child labor. The fashion industry employs farmers and workers in some of the poorest countries in the world, often under unsafe conditions.

These inhumane conditions lead to catastrophic events such as the Rana Plaza garment factory collapse that caused the death of 1,134 people and about 2,500 more injured in 2013.

Fast fashion brands often produce their clothes in East-Asian developing countries such as Bangladesh, Cambodia, Indonesia, Sri Lanka, and The Philippines that are well-known for extreme risk of labor abuse and cases of child labor and modern slavery.

Human rights violations are still being reported and cause the death of farmers and garment factory workers. Textile production not only pollute the soil and water sources with harsh chemicals that endanger human health but also keep workers underpaid.

It's time to support ethical fashion brands that make conscious clothing, ensure living wages, union rights, job security, healthy and sanitary working environments for the employees in their supply chain.


3. Conscious fashion protects the planet


The rise of fast fashion over the last 20 years made us consider clothing as a disposable commodity. It's now easier, faster, and cheaper to shop for the latest trends in high-street stores thanks to fast fashion.

Unfortunately, the overproduction and overconsumption of cheaply made clothing are very detrimental to the environment. Textile wastes are piling up in landfills due to the throwaway culture.

The world now consumes about 80 billion new pieces of clothing every year, as exposed in The True Cost documentary film. This is 400% more than the amount we consumed just two decades ago.

Textile production and consumption generate more than 8% of all carbon emissions globally each year, as reported by the Fashion Transparency Index. It releases 1.7 billion tons of greenhouse gases into the atmosphere every year.

The fashion industry creates an estimated 92 million tons of textile waste annually. More than 80% of all clothing produced end up in landfills to decompose or be incinerated, as reported by the Global Fashion Agenda.

The apparel and footwear industry creates 17-20% of all wastewater globally, according to the World Bank. McKinsey estimated in 2016 that carbon emissions will rise by 77%, and water consumption by 20% from 2015 to 2025.

Conscious fashion is here to protect the environment, stop the release of hazardous chemicals and plastic microfibers, deforestation, global warming, air, land, and water pollution.

Conscious fashion encourages a more socially and environmentally responsible way of producing and consuming apparel and accessories.

It helps to protect the planet and ecosystems with:

4. Stop animal exploitation


The fashion industry kills billions of animals each year. It threatens the land and marine wildlife and even puts endangered species at risk.

To make clothing and accessories, the fur, leather, wool, silk, and feather industry traps, farms, and skins animals such as cows, calves, buffalos, sheep, goats, pigs, minks, foxes, rabbits, even cats, and dogs.

The People for the Ethical Treatment of Animals (PETA) reports that animals live in inhumane conditions, suffer immense pain, being caged, and often skinned alive to make textiles all over the world.

Many die prematurely from dehydration, exhaustion, infection, starvation, injury, exposure, neglect, or lack of shelter.

As a consumer, you have the power to drive change in the industry. You can choose conscious fashion and promote ethically made, fairly traded, and cruelty-free clothing.


5. Conscious fashion matters for jobs and the economy


Conscious consumers all over the world are asking for more transparency, accountability, and sustainability. All fashion brands and retailers need to make a conscious effort to implement more sustainable practices.

To earn and keep the trust of their partners, employees, and customers, brands need to take massive action to reduce pollution, waste, and carbon emissions.

Sustainability is now more important than ever before for fashion, especially after the COVID-19 crisis. Consumers have taken the time to carefully rethink how they spend their money and plan for the future.

The global ethical and conscious fashion market is expected to reach USD 8.25 Billion by 2023 at a compound annual growth rate (CAGR) of 10.33%, according to the recent report from The Business Research Company.

The design, production, retail, and sales of conscious fashion apparel is a major source of revenue. Huge conscious fashion brands such as Pact, Tentree, Everlane, and Eileen Fisher are already leading the industry.

The conscious fashion movement is booming, motivated by a new way of producing and consuming clothing that cares for the environment and the people involved in supply chains and local communities.

The growing awareness of the industry's disastrous impacts leads consumers toward conscious fashion. And North America is expected to be the fastest-growing region from 2020 to 2030.


6. Conscious fashion is easy to find


Conscious fashion is for everybody. Each consumer has the chance to do their best when it comes to environmental protection, human rights, and animal welfare.

Today, the conscious fashion movement is spreading awareness of the harmful effects of fast fashion. It's empowering young women abroad and supporting brands that are conscious, ethical, sustainable, and cruelty-free.

If you are new to conscious fashion, the first step is to get informed about the clothes you are wearing, who made them, and how. Then realize the consequences of your purchasing decisions and what you can do better.

Earth is our home. Animals and people are our friends. We have to protect them. Vote with your money and choose conscious apparel that reduces how much energy and resources go into fashion.

Fortunately, many conscious fashion brands are doing their part to lower the exploitation happening daily in the global textile and apparel industry. They use eco-friendly materials, ethical, and fair production methods. They support the local economy and the development of underserved communities.

Here are some of the most influential places to buy conscious fashion:
Was this article helpful to you? Please tell us what you liked or didn't like in the comments below.