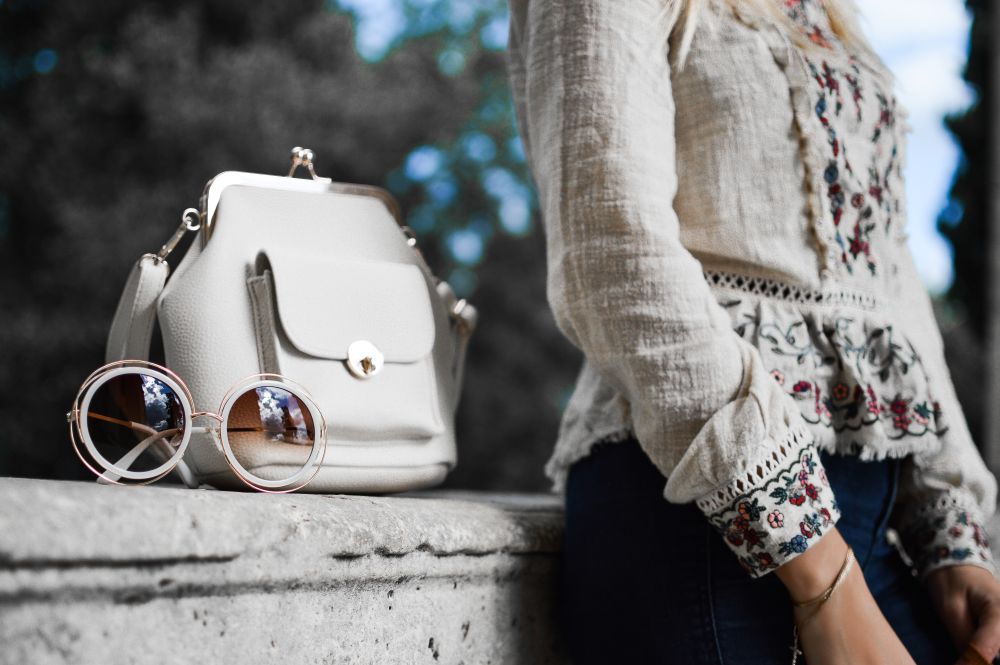 Definitive List Of 89 Fast Fashion Brands To Avoid

Fast fashion is responsible for the huge growth of the textile and apparel industry over the last 20 years. Fast fashion brands and retailers such as H&M, Zara, C&A, Primark, Forever 21 have been growing massively into large corporations.

We created this definitive list of 89 fast fashion brands to avoid because of their disastrous social and environmental impact.

Fast fashion isn't sustainable or ethical. The overproduction and overconsumption of cheap disposable clothing lead to an enormous quantity of textile waste, water, air and soil pollution, and greenhouse gas emissions.

The success of fast fashion is due to the ever-increasing demand of consumers for new trendy clothes at affordable prices.

It's difficult to resist buying fast fashion, especially with the constant presence of the latest trends in social media, magazines, and online articles.

Fortunately, an alternative to fast fashion is gaining popularity: slow fashion or sustainable fashion.

Read up our article on the alternative slow fashion vs fast fashion.

Let's have a look at what's bad about fast fashion before listing all the 89 fast fashion brands you should avoid at all costs.
Panaprium is proud to be 100% independent, free of any influence, and not sponsored. We carefully handpick products from brands we trust. Thank you so much for buying something through our link, as we may earn a commission that supports us.

What is wrong with fast fashion
Cheap new trendy clothing inspired from runway shows pushed to high street stores on a weekly basis is fast fashion.

This encourages consumers to buy more. It also makes clothes disposable as they are being replaced with new trends rapidly.

There are no more 2 to 4 traditional seasons for new collections. In the fast-fashion world, there are 52 seasons instead.

Consumers demand new clothing at an affordable price being influenced by social media personalities. That's why fast fashion has such a huge success.

However, the fashion industry lead by fast fashion is one of the largest polluters in the world. It is responsible for huge textile waste, clean water pollution, toxic chemicals, 10% of worldwide carbon emission, according to the recent report by the Ellen MacArthur Foundation.

Fast fashion brands employ farmers and workers in the poorest countries under unsafe working conditions without paying them a living wage violating human labor rights.

By buying cheap clothes from unethical fast fashion brands, you are supporting child labor, modern slavery, and the death of thousands of people.

If you want to drive change in the fashion industry, there are a few easy things you can do. As a consumer, you have humongous power.

Read up our article on how to quit fast fashion for a complete guide to transition to sustainable fashion.



List of 89 fast fashion brands to avoid
Unfortunately, there are too many fast fashion brands to list all of them. Avoid buying from these fast fashion brands because of their disastrous social and environmental impact:


They use toxic chemicals
They don't care about animal rights
They impose child and forced labor
They authorize unsafe factories
They don't protect the environment

Several labor rights violations are very common among many fast fashion brands. Clothing production occurs mostly in Asia in countries such as China, Bangladesh, India, Taiwan, and Vietnam.

Poor working conditions and unfair wages have to stop. These brands prioritize profits over the well-being of people. Farmers, workers, and local communities are too often treated unfairly.

Out of desperation, many farmers commit suicide each year. Others will sew S.O.S. messages in garments. Forced labor and cases of modern slavery are still shockingly being reported. Not to mention child labor, forced abortion, and sexual harassment.

Fast fashion brands are often associated with sweatshops where staff members work under unsafe conditions, aren't paid a decent living wage and have no healthcare.

Some people work over 100 hours per week in fast fashion brands' garments factories, without being paid for over six months.

Many fast fashion brands still use animal products and by-products to make their clothes. Leather, fur, down, wool support exploitation and animal cruelty.

Fast fashion brands are also responsible for the 2013 building collapse in Dhaka Bangladesh. The Rana Plaza garment factory killed 1,134 people and injured more than 2,500 people due to a structural failure.

Synthetic low-quality fabrics are overused, damaging human health and ecosystems, encouraging throwaway culture.

Very few sustainable materials are used. Almost no natural, organic, or recycled materials are used to make clothing.

They don't care that much about their impact on the planet, animals, and humans.

Here is our definitive list of 89 fast fashion brands to avoid:


& Other Stories
Abercrombie & Fitch
Adidas
Ally Fashion
Anthropologie
ASOS
Autograph
Beneton
Ben Sherman
Bershka
Bestseller
Betts
Bloch
Boohoo
C&A
Camilla and Marc
Charlotte Russe
Cheap Monday
Cooper St
COS
Cotton On
Darn Tough
Decjuba
Diana Ferrari
Esprit
Fashion Nova
FIVE FOXes
Forever 21
Free People
Fruit of the Loom
Gap
Giordano
Guess
H&M
Heine
Hot Topic
Inditex
J. Crew
Jasmine & Will
Little Trelise
Lowes
Madewell
Mango
Massimo Dutti
Metersbonwe
Merric
Mirrou
Missguided
Miss Selfridge
Mollini
Monki
Nasty Gal
New Look
NewYorker
Next
Nike
Noni B
Oasis
Oysho
Old Navy
Peacocks
PE Nation
Pretty Little Thing
Primark
Pull & Bear
Rainbow Shops
Renner
Riachuelo
Rip Curl
River Island
Rockmans
Romwe
s. Oliver
Shasa
Shein
Showpo
Stradivarius
TopShop
Trelise Cooper
United Colors of Benetton
Uniqlo
Uterqüe
Urban Outfitters
Valleygirl
Victoria's Secret
W.Lane
Wish
Zaful
Zara


Many other brands aren't on this list. Some fast fashion brands are of course better than others and trying to improve making real efforts to better their social and environmental impact.

Feel free to gather more information about a brand you used to buy from. You can do a quick search on the internet, examine their website and social media profiles, or ask them to answer your questions directly.

Please show them that you care about the environment, how your clothes are made and the people who made them.

Who you can do instead of buying from fast fashion brands is:
buying less,
buying higher-quality clothing,
buying from ethical and sustainable brands,
shopping secondhand clothing from thrift stores and resale shops,
renting your clothes,
swapping with friends and family,
reusing, repurposing, and up-cycling.

Do you know any other fast fashion brand that we should add to the list?
Was this article helpful to you? Please tell us what you liked or didn't like in the comments below.