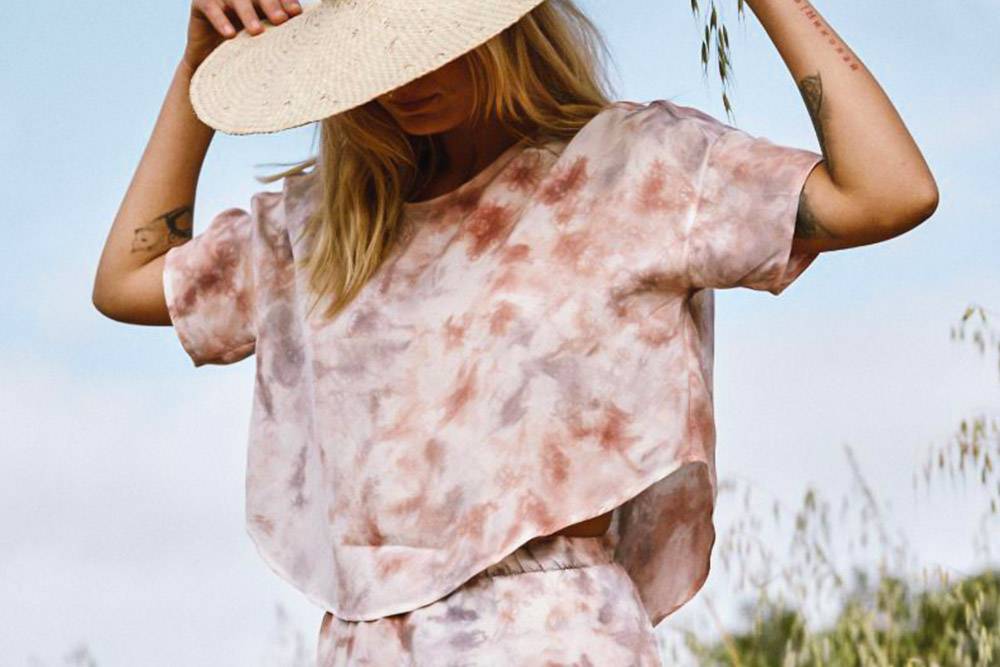 Nikki Reed Releases Bayou With Love Loungewear
Socially conscious jewelry brand Bayou With Love by Nikki Reed is launching a sustainable loungewear collection, made with love in Los Angeles.
Officially launched in 2017, the label now offers sustainable luxury, fine jewelry, beauty products, apparel, and accessories. Actress, conservationist, and musician Nikki Reed designs the pieces.
The brand initially started as a fashion label crafting sustainably-sourced jewelry from recycled gold found in technology.
Bayou With Love has been growing steadily and is praised by over 220k fans on
Instagram
today.
Even after great success, the American actress remains passionate about
slow fashion
and mindful consumption. Her brand is one of the few that grew during the
COVID-19 crisis
and subsequent lockdown.
"People are realizing in this moment of forced pause that we need less. As a direct-to-consumer business, I'm not saying we're completely separate from that. But, Bayou as a company has always talked about consuming less and producing in smaller and slower batches."
- Nikki Reed, an American actress, screenwriter, and singer-songwriter
Bayou With Love makes fashion pieces, home, and beauty products that last beyond the season. It released a new loungewear collection in early August 2020.
The brand now offers pajama sets with matching tops and shorts, slip dresses, robes, and lounge pants made of sustainable materials such as
cupro
and modal.
These innovative fabrics are semi-synthetic and produced with regenerated cellulose extracted from wood and plant fibers.
Bayou With Love also understands that sustainability isn't just about eco-friendly materials. It adopts a circular approach to design and create timeless, durable, versatile pieces.
"Each piece designed with versatility in mind, these styles can be worn out with friends or to bed. They are meant to layer with your existing wardrobe, and during this pandemic, I've found our robe which doubles as a trench coat to be my go-to "work-from-home" look. I believe versatility is the key to sustainability so each piece is multi-functional."
The jewelry label also makes socially conscious high-waisted sports leggings and bras from recycled polyester. The company strives to minimize waste and diverts used plastic from landfills.
Bayou With Love hand-crafts each piece in Los Angeles and works with a local manufacturing facility that prioritizes ethical and sustainable production.
The collection's retail price ranges from USD 40 to USD 210.
The brand is committed to sustainability, transparency, and social responsibility. It perfectly meets the expectation of conscious consumers that follow a slower approach to shopping and fashion.
Discover Bayou With Love sustainable collection at
bayouwithlove.com
.
Was this article helpful to you? Please tell us what you liked or didn't like in the comments below.