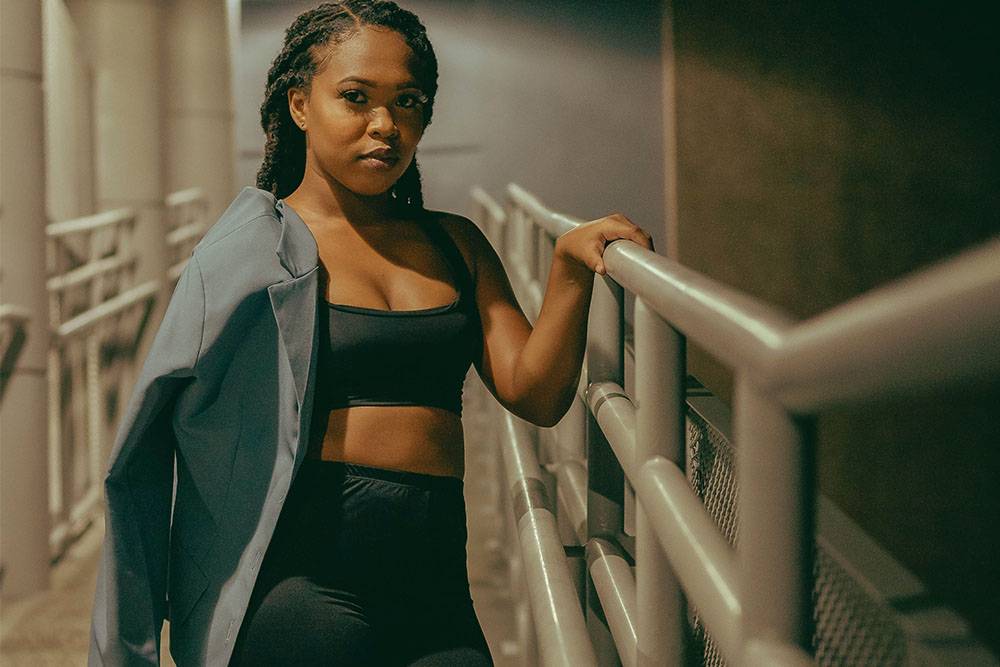 4 Best Affordable And Organic Bamboo Bike Shorts
The best activewear brands ethically make cheap, effortless, comfy, and eco-friendly bike shorts from natural, sustainable fabrics like organic bamboo. They help you look stylish, feel good, and perform your best while exercising.

These cute and cozy shorts are also soft, naturally breathable, long-lasting to make you feel good, protect your skin and the planet. Choose sportswear that prioritizes style, comfort, performance, and sustainability.

Thankfully, many ethical sportswear brands create eco-friendly shorts with sustainable materials and responsible production methods. They create inexpensive, fashionable, and durable workout outfits for women and men.

Check out our selection below of the best affordable and organic bamboo bike shorts made under high social and environmental standards.


Panaprium is proud to be 100% independent, free of any influence, and not sponsored. We carefully handpick products from brands we trust. Thank you so much for buying something through our link, as we may earn a commission that supports us.


Category: Basics, sportswear, loungewear, underwear, sleepwear, accessories
For: Women, men, children
From: San Diego, California, United States
Values: Organic, vegan, give back
Prices: $20-$70

Boody is a sustainable fashion label making everyday soft and comfortable clothing essentials. It uses organic bamboo fabrics to produce beautiful, eco-friendly, affordable, high-waisted bike shorts with pockets.

Boody aims to deliver easy-to-wear pieces to help you feel good. It offers underwear, basics, loungewear, activewear, and accessories for women, men, and kids.

The brand ensures humane and ethical work conditions with the WRAP certification. And all bamboo involved in its production chain comes from FSC-certified sustainably managed forests.

All Boody products are PETA Vegan Approved and certified. The clothing brand doesn't use animal products to make its garments, making it 100% vegan.

SHOP BOODY



Category: Basics, sportswear, loungewear, underwear, accessories
For: Women
From: Melbourne, Australia
Values: Organic, local, made in Australia
Prices: $50-$60

HARA The Label is a sustainable clothing brand that creates super comfortable organic bamboo bike shorts. It uses Oeko-Tex certified soft bamboo fabric and natural plant dyes to ensure top quality.

HARA The Label designed beautifully soft activewear for everyday wear that sits comfortably and gives modest coverage for plenty of freedom. It provides innovative sportswear that is good for your skin and the environment.

SHOP HARA THE LABEL



Category: Basics, underwear, activewear, loungewear, bags, accessories, jewelry
For: Women, men, children
From: Portland, Oregon, United States
Values: Organic, artisan craft
Prices: $20-$30

A.Ell Atelier is an organic bamboo clothing brand that makes the perfect eco-friendly bike shorts. It uses bamboo, organic cotton, hemp, lyocell, and soy fabrics to create comfortable activewear, underwear, and loungewear.

A.Ell Atelier offers fashionable and sustainable designs made in either of the beautifully inspiring locations of Kauai or Portland. It creates eco-friendly clothing and accessories for men and women and linens for the home.

SHOP A.ELL ATELIER




Category: Basics, sportswear, knitwear, loungewear, accessories
For: Women, men
From: Toronto, Canada
Values: Organic, local, timeless, zero waste, made in Canada
Prices: $20-$80

MiiK is an ethical clothing brand that makes stylish and affordable clothes in Canada. It pays attention to the details and sources the best bamboo fabrics to create classic bike shorts.

MiiK believes sustainability is an ongoing process and places it in the entire lifecycle of every garment it produces. It custom mills its fabrics locally in Canada from sustainable sources like bamboo and beech trees.

MiiK is proudly made in Canada and committed to being a Canadian brand that produces locally to ensure the highest quality and ethical manufacturing processes.

SHOP MIIK
Was this article helpful to you? Please tell us what you liked or didn't like in the comments below.