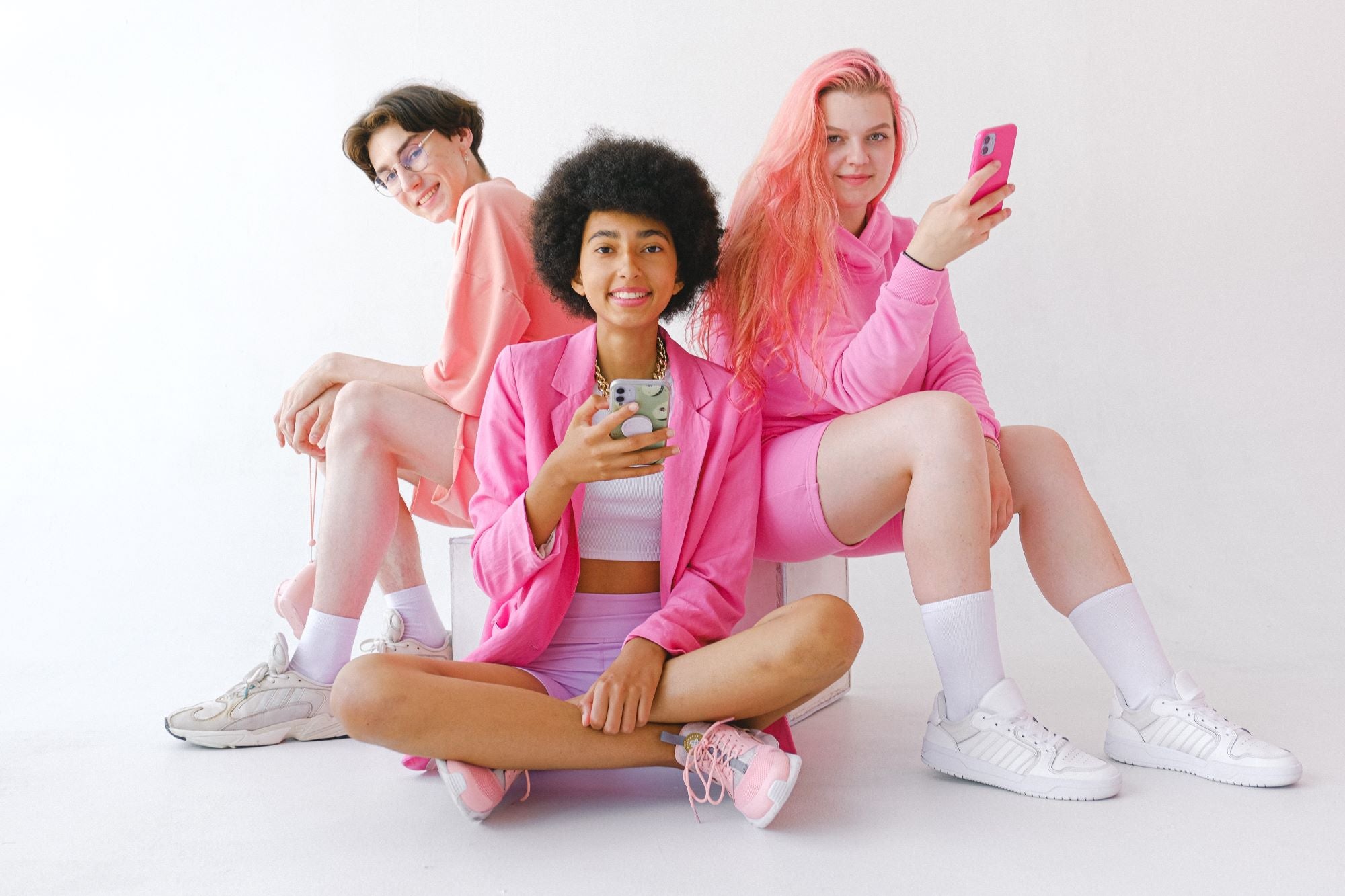 The Best And Ultimate Tips For An Artsy Fashion Style
An artsy fashion style is about embracing creativity, and individuality, and expressing yourself through clothing choices.
Remember, having fun and expressing your unique personality is the key to an artsy fashion style. Do not be afraid to take risks and mix unexpected elements to create your artistic fashion statement.
Mix and match different elements, experiment with colors and patterns, and create outfits that reflect your artistic vision.
We have carefully put together 40 + outfits, tips, and recommendations to help you create unforgettable artsy outfits. Use these items as inspiration and mix them with your existing wardrobe to create unique and artistic outfits that reflect your style.
Remember that these are just our suggestions. Ultimately, it is up to you to create artsy outfits that best express your style, taste, and fashion sense.
Panaprium is proud to be 100% independent, free of any influence, and not sponsored. We carefully handpick products from brands we trust. Thank you so much for buying something through our link, as we may earn a commission that supports us.
Art-inspired Prints
Look for clothing with art-inspired prints, such as abstract designs, brushstroke patterns, or illustrations.
Alternatively, go for watercolor paintings, graffiti designs, or digital art-inspired patterns. These prints can add a unique artistic flair to your outfit.
Mix and Match Patterns
Combine different prints and patterns in unexpected ways. For example, pair a striped top with a floral skirt or layer a polka dot blouse under a plaid blazer.
The combinations are endless, get creative and produce unique looks that best express your artsy vision and help you stand out.
Colorful Palette
Embrace a vibrant and eclectic color palette. Mix and match bold colors like electric blue, fuchsia, mustard yellow, and emerald green to create visually striking combinations.
Let the creative juices run and come up with unusual outfits. Create unforgettable looks and outfits to make a statement and inspire.
Oversized Sweaters and Cardigans
Add cozy and comfortable oversized sweaters and cardigans to your wardrobe. Look for chunky knits, unique textures, or playful patterns.
These can be layered over dresses, paired with skirts, or worn with jeans for a relaxed yet artsy look.
Do not forget to have a look at the 15 best sustainable chunky knit cardigans.
Play with Proportions
Experiment with proportions by pairing oversized pieces with more fitted ones. For example, pair a flowy maxi skirt with a fitted cropped top or wear wide-leg trousers with a structured blazer.
Go for vibrant colors to create outstanding and unique outfit pieces. Our selection of the 15 best affordable and sustainable maxi skirts is here to inspire and guide you. 
Quirky Skirts
Embrace skirts with unconventional designs or playful details. Look for asymmetrical hems, ruffles, or mixed prints.
A-line, pleated, or tiered skirts can add a whimsical touch to your outfits. Match them with fitted crop tops or cute Tees to increase the artistic touch.
Do not forget to check out our selection of the 15 best 100% organic cotton T-shirts made in Canada.
Art-inspired Jewelry
Look for jewelry pieces that are inspired by art movements or feature artistic motifs.
Consider wearing earrings or necklaces with abstract shapes, surrealist designs, or geometric patterns. 
Culottes or Wide-leg Pants
Opt for culottes or wide-leg pants in interesting textures or patterns. Look for unique fabrics like velvet, corduroy, or metallic finishes.
These bottoms can be paired with tucked-in tops, cropped sweaters, or oversized blouses.
Discover the 20 best sustainable wide-leg pants and jeans for inspiration and conscious choice. 
Customized Denim
Give your denim pieces a personalized touch by customizing them with patches, embroidery, or paint.
Express your creativity by transforming a pair of jeans or a denim jacket into a wearable art piece. Discover over 10 best affordable denim jeans made in Canada.
Add Statement Pieces
Incorporate bold and unique statement pieces into your outfit. This could be a vibrant-colored jacket, an oversized hat, or a dramatic pair of shoes.
Be bold and try different elements till you find the style that best suits you and makes you stand out and feel unique. 
Layers and Textures
Experiment with layering different textures to add depth and visual interest to your look.
Combine a chunky knit sweater with a flowing chiffon skirt or layer a denim jacket over a lace dress.
Unique Footwear
Opt for eye-catching and unconventional footwear choices. Wear chunky platform boots, colorful sneakers, or embellished flats to make a bold statement with your shoes.
Feel free to get creative and add some DIY elements to your footwear.
Printed Blouses
Look for blouses with artistic prints, bold patterns, or intricate details.
Choose tops with abstract designs, watercolor-inspired prints, or whimsical illustrations. These can be paired with jeans, skirts, or layered under jackets.
Flowy Maxi Dresses
Opt for maxi dresses with artistic prints, bohemian-inspired designs, or unconventional silhouettes.
Choose dresses that feature bold colors, abstract patterns, or romantic details like ruffles or lace.
Check out our selection of the best American-made maxi dresses to help you choose one. 
Outstanding Hats
Enhance your artsy style with wide-brimmed hats such as fedoras, floppy hats, or boater hats.
Choose hats in different materials like straw to add a finishing touch to your outfits. Create unique outfits by combining extravagant hats and asymmetrical or artsy dresses.
Wear Layered Jewelry
Experiment with layered necklaces, stacked bracelets, and eclectic earrings to accessorize your outfits.
Look for pieces with quirky charms, artistic pendants, or mismatched elements to express your style.
Bold Jumpsuits or Rompers
Opt for jumpsuits or rompers in vibrant colors or eye-catching prints. Look for unique details like cutouts, oversized bows, or interesting necklines.
These one-piece garments can make a statement on their own while providing a comfortable and stylish option.
Funky Socks or Tights
Play with patterned or textured socks and tights to add a fun twist to your outfits. Look for socks with stripes, polka dots, or quirky designs.
Experiment with fishnet tights, lace details, or colorful opaque tights.
Do not forget to check out our selection of the best affordable, sustainable, and organic socks. 
Dramatic Capes or Ponchos
Incorporate dramatic capes or ponchos into your wardrobe. Look for pieces with intricate patterns, vibrant colors, or unique draping.
Layer them over simpler outfits to instantly elevate your look.
Artsy Statement Necklaces
Accessorize with bold and artistic statement necklaces. Look for necklaces featuring abstract shapes, mixed media elements, or unconventional materials.
These can serve as a focal point and add a creative touch to your ensemble.
Wide-leg Jumpsuits or Overalls
Opt for wide-leg jumpsuits or overalls for a playful and artistic look. Look for pieces in interesting fabrics or patterns or choose styles with unique details like cutouts or adjustable straps.
Pair them with colorful sneakers or sandals for a casual yet artsy vibe. Discover our wide selection of the best affordable and sustainable jumpsuits.
Mixed Prints and Patterns
Embrace the art of mixing prints and patterns. Experiment with combining different patterns like stripes, florals, polka dots, or animal prints.
Look for common colors or themes to tie the patterns together and create a cohesive yet eclectic outfit.
Add Vintage to Your Wardrobe
When experimenting with an artsy style, adding vintage pieces to your wardrobe can go a long way to create unique looks.
Embrace vintage and thrift clothing to add a touch of retro charm to your outfits. Look for unique pieces like vintage dresses, high-waisted trousers, or quirky accessories.
Patterned Leggings or Tights
Add a pop of creativity to your outfits with patterned leggings or tights. Look for bold prints like geometric shapes, floral motifs, or abstract designs. 
Go ahead and pair these items with oversized sweaters, tunics, or shorter dresses.
Check out our selection of the 15 best organic cotton leggings of 2023 for more inspiration.
Artsy Accessories
Pay attention to accessories that stand out and make a statement. Consider wearing funky eyewear, oversized earrings, colorful scarves, or unconventional handbags.
Add additional charm to your artsy outfits by including these accessories in your artsy wardrobe. 
Statement Jackets
Invest in unique and eye-catching jackets such as embroidered denim jackets, faux fur coats, or brightly colored blazers. Look for pieces with interesting textures, prints, or embellishments.
Make sure to check out our selection of the 20 best affordable denim jackets. Get creative, add DIY elements for the ultimate artsy outfits. 
Asymmetrical Cuts and Silhouettes
Experiment with asymmetrical cuts and unconventional silhouettes to create visually attractive shapes.
Try a skirt with an uneven hemline or a top with an off-center neckline. Add statement accessories or vintage jewelry to create timeless artsy looks.
Get creative with DIY Elements
Add personal touches to your clothing through DIY projects. Paint or embroider designs onto your clothes, add patches or pins to jackets, or distress jeans for a customized look.
Unexpected Pairings
Combine contrasting elements in your outfit to create visual interest. Mix formal and casual pieces, juxtapose feminine and edgy styles, or pair high-end designer items with thrift treasures.
Unique Outerwear
Invest in standout outerwear pieces that reflect your artsy style. Consider a brightly colored faux fur coat, a printed kimono, or an embroidered jacket to make a statement.
Discover our wide selection of the best ethical and sustainable blazers to help you make a conscious choice for your artsy style.  
Artistic Handbags
Carry handbags that are works of art in themselves. Look for bags with interesting shapes, textures, or embellishments.
Opt for handbags featuring artistic prints, abstract patterns, or unique materials like woven or beaded designs.
Discover the 20 best affordable and vegan luxury handbag brands to make your outfits even more outstanding. 
Dangling or Mismatched Earrings
Experiment with dangling or mismatched earrings to add an artistic flair to your outfits.
Look for earrings with geometric shapes, abstract designs, or colorful accents. Mix and match different styles or wear a single statement earring for a unique touch.
Layered Skirts
Experiment with layered skirts to create a whimsical and artistic look. Look for skirts with multiple tiers, ruffles, or asymmetrical layers.
Pair them with fitted tops or cropped sweaters to balance the volume.
Oversized Button-down Shirts
Embrace oversized button-down shirts in interesting fabrics or prints. Look for shirts with oversized cuffs, ruffles, or unique collar details.
Wear them as dresses, layer them over leggings, or pair them with jeans for a relaxed yet artsy look.
Check out the 15 best affordable American-made shirts for men and women. 
Cropped Wide-leg Pants
Opt for cropped wide-leg pants in unique prints or bold colors. Look for styles that hit above the ankle to showcase your footwear. Pair them with fitted tops or tucked-in blouses for a balanced silhouette.
Layered Vests
Add visual interest to your outfits with layered vests. Look for vests in different textures like faux fur, denim, or knit.
Layer them over long-sleeve tops, dresses, or even jumpsuits to create a stylish and artistic ensemble.
Statement Belts
Elevate your outfits with statement belts that feature interesting buckles, bold colors, or unique materials.
Cinch them around your waist over dresses, skirts, or oversized tops to add structure and create a focal point.
Sheer or Lace Pieces
Incorporate sheer or lace elements into your outfits for a delicate and artistic vibe. Look for tops, skirts, or dresses with sheer panels, lace overlays, or lace inserts.
Layer them over contrasting colors or pair them with solid pieces for a visually interesting look.
Cropped Sweaters
Embrace cropped sweaters with interesting textures or patterns. Look for cable-knit designs, fuzzy textures, or bold color-blocking.
Pair them with high-waisted bottoms to create a flattering and artsy look.
Oversized Tops
Look for oversized tops in unique prints, textures, or with exaggerated details. Consider balloon sleeves, ruffled collars, or asymmetrical hemlines. Pair them with slim pants or skirts for a balanced silhouette.
Embroidered Boots
Make a statement with embroidered boots featuring intricate designs or colorful stitching.
Look for ankle boots or knee-high boots with embroidery on the sides, heels, or toe caps. They can instantly elevate your outfit and add a bohemian touch. Discover our selection of the 18 best affordable vegan leather boots in 2023. 
Keep in mind, these outfit items are meant to inspire you and help you express your individuality through your fashion choices. Feel free to mix and match, layer, and accessorize to create unique outfits that truly represent your artsy style.
Was this article helpful to you? Please tell us what you liked or didn't like in the comments below.
About the Author: Gohar Davtyan