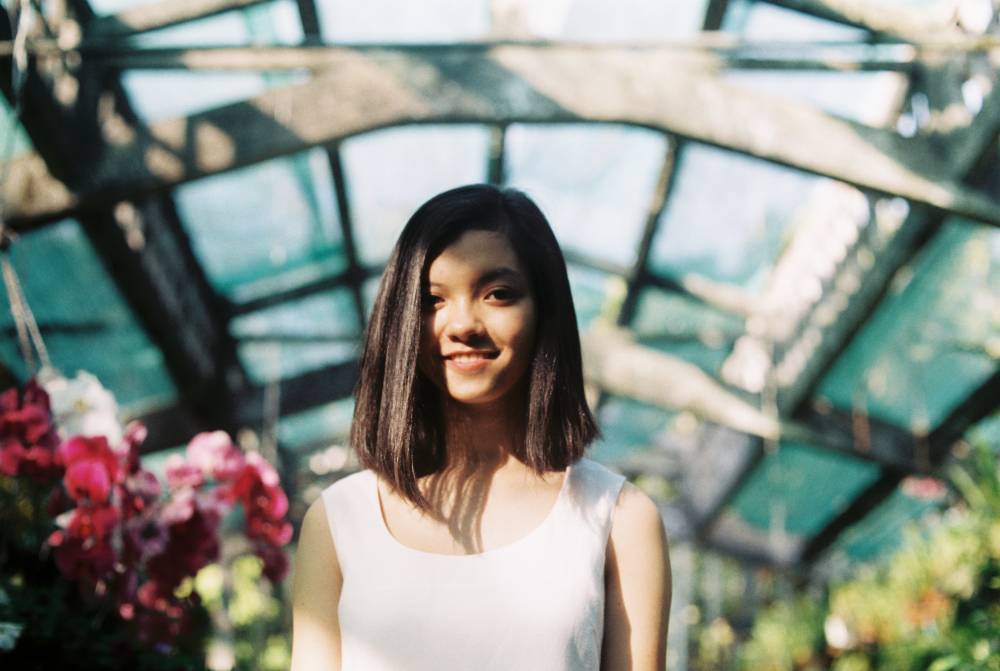 8 Fantastic Ethical Fashion Initiatives In January 2021
The global fashion industry is still focusing on making more sustainability initiatives even if it has difficulties recovering in the middle of the COVID-19 crisis.

Thankfully, many ethical fashion brands, retailers, designers, and organizations find the passion and resources to keep fighting for more inclusivity, transparency, accountability, and sustainability.

This month, a lot of artists and influencers speak out against fast fashion and support responsible consumption. Large business and governmental organizations also appoint sustainable fashion pioneers in key positions.

Here are 8 fantastic sustainable initiatives in the fashion industry that Panaprium gathered in January 2021.
Panaprium is proud to be 100% independent, free of any influence, and not sponsored. We carefully handpick products from brands we trust. Thank you so much for buying something through our link, as we may earn a commission that supports us.


Green Pea is a sustainable shopping mall that opened its doors for the first time last month in Turin. It's a great destination to buy eco-friendly fashion and home goods.

The building's inauguration took place on December 8th, 2020. The new shopping mall occupies 15,000 sq. meters on five floors and only stores sustainable products responsibly made in harmony with nature.

Green Pea aims to change your relationship with energy, movement, home, clothing, and leisure. It describes itself as a place of beauty and respect to give birth to a new way of consuming.




The Competition and Markets Authority (CMA) plans to publish a new consumer protection law guidance for businesses in summer 2021. It aims to support the transition to a low carbon economy without misleading consumers.

The CMA wants to take a leading role in identifying and eradicating greenwash or misleading green claims. It will take appropriate action following the law as it finds evidence that businesses are misleading consumers.

The CMA is a non-ministerial government department in the United Kingdom. It works to promote competition for the benefit of consumers, both within and outside the UK. It has staff in London, Edinburgh, Belfast, and Cardiff.




The Yoox Net-A-Porter Group launched a new sustainability strategy called Infinity under the motto: Lasting Luxury Fashion. Lasting Positive Impact.

The company is the world leader in online luxury and fashion and a unique ecosystem of four multi-brand online stores, including Net-A-Porter, Mr. Porter, Yoox, and The Outnet.

The Yoox Net-A-Porter Group serves 4.3 million customers in 180 countries around the world. It has offices and operations in the United States, Europe, Middle East, Japan, China, and Hong Kong.

Its new Infinity strategy aims to deliver lasting luxury fashion. The Group is working towards a more sustainable and inclusive circular fashion system for the industry.




Columbia University EcoReps recently organized several initiatives on campus to promote sustainable fashion. It aims to promote sustainable behavior and implement green initiatives on Columbia's campus.

The student group works in collaboration with Columbia's offices of Housing, Dining, and Environmental Stewardship. It is the largest sustainability organization at Columbia University since 2005.

Conscious consumerism is taking off, and many people understand why sustainable fashion matters today. It's also very encouraging to see all actors of the industry implement more sustainability practices.

Columbia University EcoReps hosted clothing swaps and table talks with the Columbia University Fashion Society and Barnard/Columbia Design For America to raise awareness of sustainable fashion.




After announcing its semi-finalists earlier in 2020, the European Commission finally revealed the winners of its Reimagine Fashion competition.

The challenge is part of the European Social Innovation Competition (EUSIC) themed Reimagine Fashion - changing behaviors for sustainable fashion.

The EUSIC is available to all EU member states and funding program Horizon 2020 associated countries. The competition takes place each year around a different issue. The focus of the EUSIC challenge this year is sustainable fashion.




Greenhouse PR recently commissioned Paper artist Sam Pierpoint to create a short paper-cut animation for the PEFC (Programme for the Endorsement of Forest Certification) sustainable fashion campaign.

Greenhouse PR is an award-winning green PR agency that uses the power of communications to deliver positive social and environmental change.

PEFC is a non-profit, non-governmental organization providing third-party international standards and certifications for sustainable forest management. It regroups industry associations, trade unions, nature, and environmental organizations.

The PEFC certification system offers cheaper inspections for small forest owners that want to save forests for the future and protect them against destruction.




Uruguayan women's luxury ready-to-wear and accessories designer Gabriella Hearst becomes French luxury fashion house Chloé's new Creative Director.

French personal stylist Natacha Ramsay-Levi recently left her role at Chloé after four years. Gabriella Hearst is taking her place and the creative helm.

Chloé is a French luxury fashion house founded in 1952 by Gaby Aghion and headquartered in Paris, France. Riccardo Bellini is Chloé's Chief Executive officer.

Gabriella Hearst is a pioneer in sustainable fashion design. She operates her eponymous brand and creates beautiful collections of sustainable luxury available at her official Gabriella Hearst online store.


The New Cotton Project is a revolutionary and groundbreaking project funded by the EU to promote the circular economy and sustainable fashion.

The New Cotton Project harnesses collaboration and cutting-edge technology to create circular fashion and partners with industry leaders such as Adidas, H&M, Fashion for Good, and many other sustainable fashion initiatives and organizations.

Each of the 12 participants in this project has a unique role in defining a blueprint for circularity in textiles. H&M Group and Adidas design and manufacture eco-friendly fibers into sustainable clothing.
Was this article helpful to you? Please tell us what you liked or didn't like in the comments below.