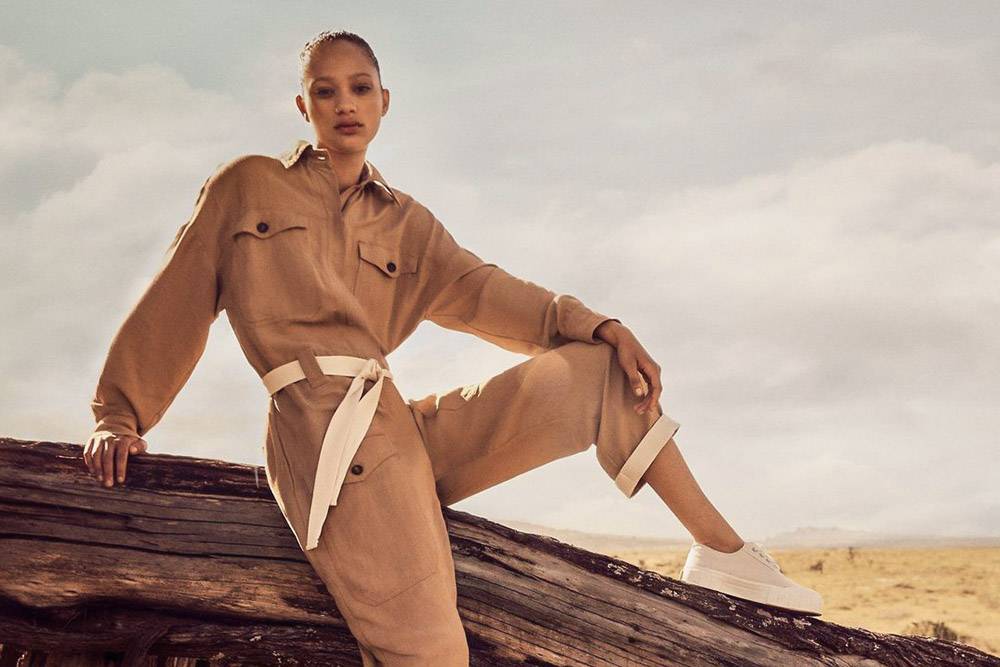 Infinity Is The New Net-A-Porter Sustainability Strategy

The Yoox Net-A-Porter Group launched a new sustainability strategy called Infinity under the motto: Lasting Luxury Fashion. Lasting Positive Impact.

The company is the world leader in online luxury and fashion and a unique ecosystem of four multi-brand online stores, including Net-A-Porter, Mr.. Porter, Yoox, and The Outnet.

The Yoox Net-A-Porter Group serves 4.3 million customers in 180 countries around the world. It has offices and operations in the United States, Europe, Middle East, Japan, China, and Hong Kong.

Its new Infinity strategy aims to deliver lasting luxury fashion. The Group is working towards a more sustainable and inclusive circular fashion system for the industry.

"Infinity underpins a deep-rooted transformation towards a more sustainable and inclusive future, building on our dedication for over a decade, driven by our Chairman and CEO Federico Marchetti, to champion incredible brands leading the way in sustainability, and to draw on our skills in technology, innovation, editorial, and curation.

Collaboration will be crucial, as lasting impact must be achieved by working together. Only by sharing what works – and what doesn't – and by constantly strengthening our commitments will we be able to instill real change. All 12 Infinity commitments are underpinned by pilots and initiatives that will allow us to share learnings, tools, and information to inspire and enable our colleagues and brand partners, as we work to bring luxury and fashion into balance with our planet."

- Giorgia Roversi, Director of Sustainability and Inclusion at Yoox Net-A-Porter Group
The fashion company aims to capitalize on its global influence and reach to foster a future where the clothes we love last for longer. And if they fade, they may start a new beginning, forming part of a circular fashion system.

The Yoox Net-A-Porter Group believes in a future where customers are empowered to make informed choices and where luxury and fashion can play a role in restoring our planet.

It wants to shape an inclusive future where the next generation is equipped with the skills to make a difference. Infinity is a ten-year strategy that commits to four focus areas:
Circular Business
Circular Culture
Planet Positive
People Positive
Over the coming years, the Group will lead circular design and care and repair initiatives, run carbon emissions reduction programs, and become climate positive.

Infinity is a sustainability strategy to enhance the availability, desirability, and transparency of sustainable and circular luxury and fashion, underpinned by 12 measurable commitments connecting to the UN Sustainable Development Goals.

The Yoox Net-A-Porter Group believes that planet and people commitments must go hand in hand for a sustainable future. It will ensure that 20% of its annual editorial and social media content focuses on sustainability by 2022.

The fashion company also plans to become climate positive across its operations and private label value chain by 2030. And by 2023, it will become a zero-waste business by ensuring that 100% of its operational waste is reused, recycled, or composted.

Infinity is building an inclusive world, continuously accelerating progress and raising awareness on equality and inclusion. It will make financial contributions and nurture partnerships that support organizations working on solving these issues.


Was this article helpful to you? Please tell us what you liked or didn't like in the comments below.