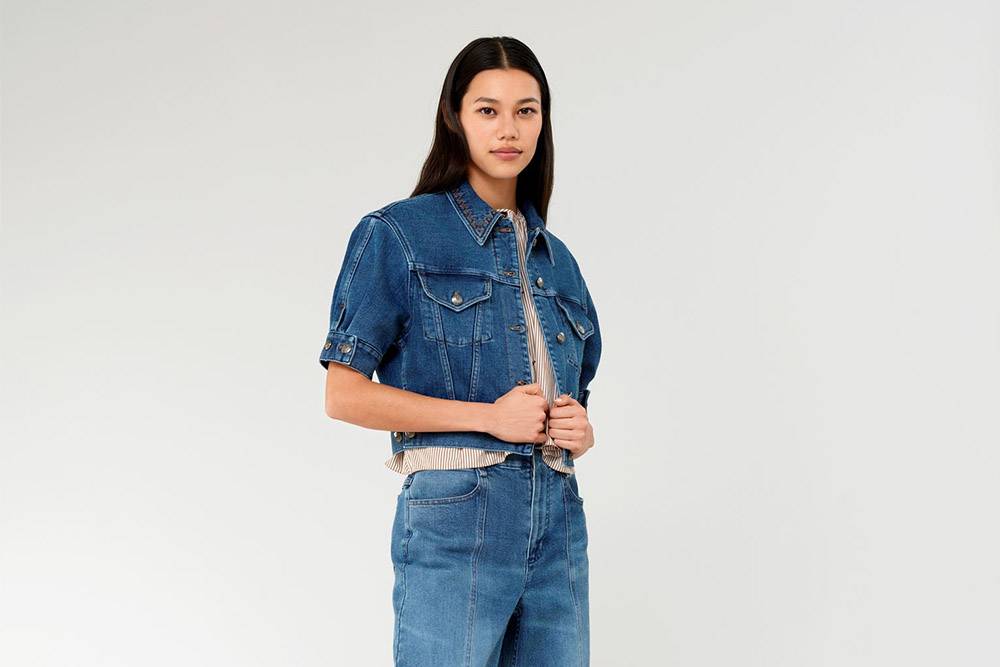 Gabriella Hearst Is Chloé's New Creative Director
Uruguayan women's luxury ready-to-wear and accessories designer Gabriella Hearst becomes French luxury fashion house Chloé's new Creative Director.
"I am grateful for the opportunity to join such an esteemed Maison. I'd like to thank Natacha Ramsay-Levi and all the talented designers who helped build Gaby Aghion's committed vision. I look forward to working with Riccardo Bellini and supporting him in his commitment to creating a socially and environmentally responsible business. I am honored to be able to perpetuate this vision, with Chloé's teams, both creatively and ethically."
- Gabriella Hearst, Uruguayan fashion designer
French personal stylist Natacha Ramsay-Levi recently left her role at Chloé after four years. Gabriella Hearst is taking her place and the creative helm.
"I have had the great privilege, with the support of Chloé's teams, to express my creativity, while refocusing the Maison on Gaby Aghion's commitment to intellectual freedom and to fundamental values that unite all of us. I want to thank Chloé for this opportunity. I am equally thankful for their support in my decision to leave my position."
- Natacha Ramsay-Levi, French personal stylist
Chloé is a French luxury fashion house founded in 1952 by Gaby Aghion and headquartered in Paris, France. Riccardo Bellini is Chloé's Chief Executive officer.
Chloé represents free-spirited femininity and offers designer bags, shoes, ready-to-wear apparel, and accessories, all created in Paris.
Gabriella Hearst is a pioneer in sustainable fashion design. She operates her eponymous brand and creates beautiful collections of sustainable luxury available at her official
Gabriella Hearst online store
.
Gabriela Hearst designs luxury womenswear with longevity and sustainability in mind. She produces her fashion items in limited quantities and primarily sells through direct to consumer channels.
Gabriela Hearst is passionate about making high-quality, luxury garments with a lot of attention to sustainability efforts. She creates durable, long-lasting clothes that are mostly
biodegradable
.
Let's hope that Chloé will focus more and more on
sustainable fashion
 and implement sustainability practices with such a prominent creative designer like Gabriela Hearst leading its artistic direction. 
Chloé first collections from Gabriela Hearst will release in March 2021.
Was this article helpful to you? Please tell us what you liked or didn't like in the comments below.