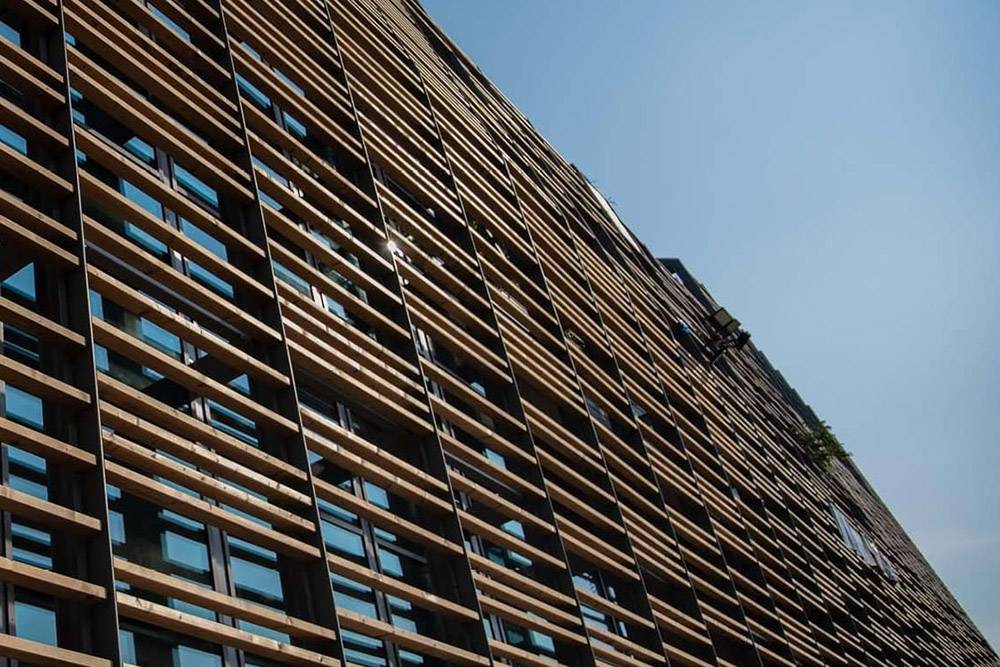 Green Pea: New Sustainable Shopping Mall In Turin

Green Pea is a sustainable shopping mall that opened its doors for the first time last month in Turin. It's a great destination to buy eco-friendly fashion and home goods.

The building's inauguration took place on December 8th, 2020. The new shopping mall occupies 15,000 sq. meters on five floors and only stores sustainable products responsibly made in harmony with nature.

Green Pea aims to change your relationship with energy, movement, home, clothing, and leisure. It describes itself as a place of beauty and respect to give birth to a new way of consuming.


Green Pea helps you become part of the change with every purchase. It keeps a low impact on the environment and features experiences, events, and services to live sustainably.

Green Pea is sponsored by Oscar Farinetti, an Italian businessman, investor, and owner of the high-end Italian food mall chain Eataly.

It hosts 66 shops, a museum, three eateries, a pool, a spa, and a club dedicated to creative idleness.


The sustainable shopping mall encourages consumers to become aware of their impact, change that shopping habits, and engage in environmental protection.

It only offers high-quality products meant to be durable, long-lasting, reusable, and recyclable.

By visiting Green Pea in Turin, Italy, you can discover electric and hybrid means of transport, regenerated phones, renewable energy, green banking, and sustainable laundry.

You can shop for ethically made goods for your kitchen, bathroom, bedroom, garden, and more. Green Pea offers many appliances and accessories that help you live sustainably at home.

It also offers all the fashion items you need to build a beautiful, durable, and eco-friendly wardrobe, including shoes, apparel, accessories, for every style and occasion, for women, men, and children.

The new shopping mall involves more than 100 partners. Its second floor hosts sustainable fashion brands including Timberland, Patagonia, Ecoalf, North Sails, K-Way, The North Face, Napapijri, and Re-Hash.


Photos by Green Pea s.r.l.
Was this article helpful to you? Please tell us what you liked or didn't like in the comments below.