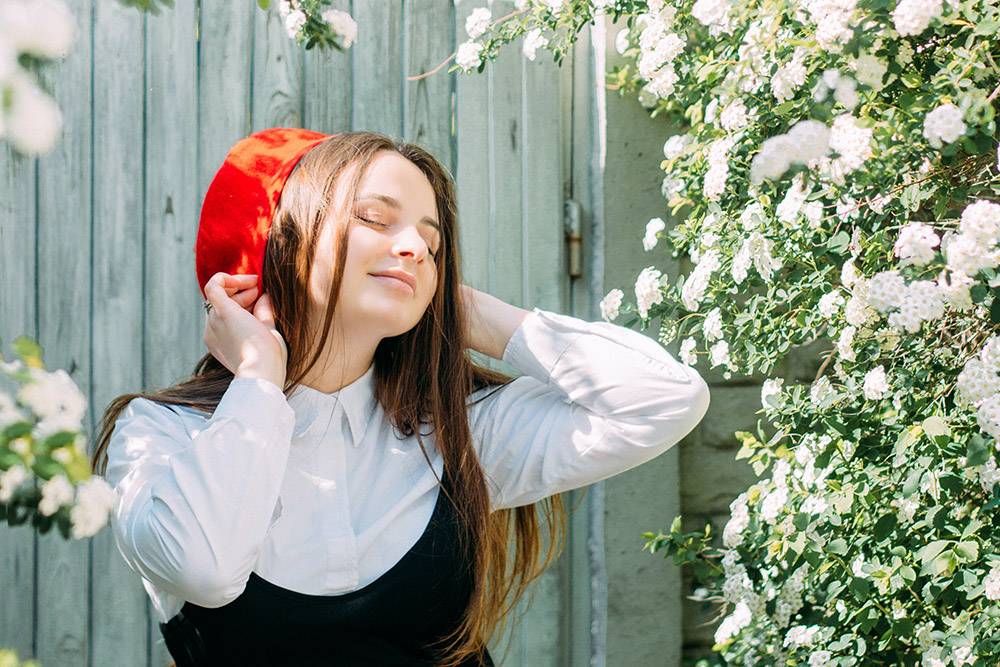 H&M And Adidas Join The New Cotton Project

The New Cotton Project is a revolutionary and groundbreaking project funded by the EU to promote the circular economy and sustainable fashion.

The New Cotton Project harnesses collaboration and cutting-edge technology to create circular fashion and partners with industry leaders such as Adidas, H&M, Fashion for Good, and many other sustainable fashion initiatives and organizations.

Each of the 12 participants in this project has a unique role in defining a blueprint for circularity in textiles. H&M Group and Adidas design and manufacture eco-friendly fibers into sustainable clothing.
Panaprium is proud to be 100% independent, free of any influence, and not sponsored. We carefully handpick products from brands we trust. Thank you so much for buying something through our link, as we may earn a commission that supports us.
The New Cotton Project For Circularity
The New Cotton Project is a three-year project that aims to demonstrate circularity across the entire fashion supply chain. It develops technologies and circular business models for recycling textiles and processing textile waste.

Textile waste is collected, sorted, and regenerated into a new, semi-synthetic cellulosic fiber that looks and feels like cotton. Finnish biotechnology group, Infinited Fiber Company, is in charge of creating unique, cellulose-based textile fibers.

The EU has identified the high potential for circularity within the textile industry while simultaneously highlighting the urgent need for new technologies to produce and design sustainable and circular bio-based materials.

The New Cotton Project aims to act as an inspiration and steppingstone for further, even larger circular initiatives in the industry going forward. The EU wants to make sustainable products commonplace, reduce waste, and leads global efforts on circularity.

The European Commission's EU Circular Economy Action Plan outlines these efforts. They are necessary to drive sustainable growth, address critical issues, and pioneer new circular operating models for the textile industry.
Adidas Sustainable Fashion Commitment
Adidas is a German multinational corporation that creates shoes, clothing, and accessories. It strives to be sustainable by balancing shareholder expectations and the concerns of its employees and the environment.

Adidas has signed the United Nations Fashion Industry Charter for Climate Action. It is committed to reducing its greenhouse gas emissions by 30% by 2030 (2017 baseline). It also plans to achieve climate neutrality by 2050.

Adidas is committed to steadily increasing the use of more sustainable materials in its production, products, and stores. It plans to use 100% recycled polyester in every product and every application where a solution exists by 2024.

In 2021 for the first time, Adidas will make more than 60% of all its products with sustainable materials, including recycled polyester and sustainable cotton.
H&M Sustainable Conscious Collection
H&M's new Conscious Collection features beautifully-crafted and sustainable clothing pieces made from recycled materials, as it continues to promote sustainability in the affordable segment of the fashion industry.

The retail giant uses many sustainably-sourced fabrics, including organic cotton, recycled polyester, and regenerated nylon. It also makes some of its eco-friendly clothes with semi-synthetic cellulosic fibers such as lyocell and cupro.

57% of the materials used by H&M today are recycled, organic, or sustainably sourced. Its central goal is to reach 100% recycled, repurposed, or more sustainably sourced materials by 2030, if not sooner. 
Sustainable Fashion Through Circularity
In the New Cotton Project, Global sportswear brand Adidas and retail companies in the H&M Group will use the regenerated cellulose-based textile fibers by Finnish biotechnology specialist Infinited Fiber Company to create new sustainable clothing.


"The New Cotton Project was a direct response to major and growing environmental problems in the textile industry relating to the production of raw materials such as cotton, viscose, and fossil-based fibers such as polyester. We are very excited and proud to lead this project, which is breaking new ground when it comes to making circularity in the textile industry a reality. The enthusiasm and commitment with which the entire consortium has come together to work towards a cleaner, more sustainable future for fashion are truly inspiring."

- Petri Alava, co-founder, and CEO of Infinited Fiber Company


The New Cotton Project has received EUR 6,745,801.25 in funding from the European Union's Horizon 2020 research and innovation program under grant agreement Number 101000559.


Was this article helpful to you? Please tell us what you liked or didn't like in the comments below.