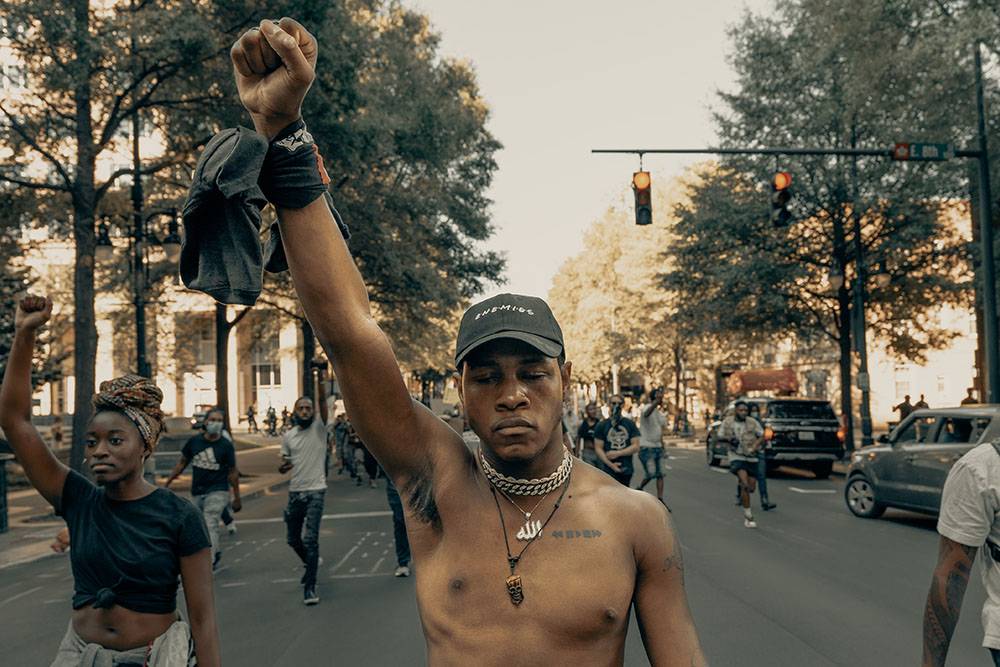 The Truth About Intersectional Environmentalism

Intersectional environmentalism has been at the center of conversations lately. People all over the world are coming together to make environmentalism more intersectional. Why is that?

As environmental awareness rises, intersectional environmentalism makes sure that the environmental movements that have been growing since the 1960s support the protection of both people and the planet.

The growing movement works to identify and fix the numerous issues faced by marginalized communities at the frontier between social justice and climate justice.

If you are new to intersectional environmentalism and wondering what it is exactly and how you can help, here is everything you need to know about this more inclusive version of environmentalism.

In this article:
Panaprium is proud to be 100% independent, free of any influence, and not sponsored. We carefully handpick products from brands we trust. Thank you so much for buying something through our link, as we may earn a commission that supports us.

Why intersectional environmentalism matters


We are on the verge of a global climate crisis. Overproduction and overconsumption are extremely damaging not only to the environment but also to ecosystems and human health.

The world has reached record-high plastic wastes, water, air, and soil pollution, and greenhouse gas emissions. And developed economies have catastrophic impacts on people, animals, and the planet.

Thankfully, eco-conscious consumers are asking for more environmentally friendly products across all industries. People are starting to care more about how the things they buy are being made.

Today, many organizations and initiatives around the world actively work to reduce the negative social and environmental impact of modern consumption.

It's now more important than ever to raise awareness of these issues and motivate the general public to make more conscious purchasing decisions.

Environmentalism has been gaining popularity since the 1960s. Especially over the past 20 years, the interest in fighting climate change has been growing rapidly.

The growing environmental movements drive change and promote a new approach to production and consumption by prioritizing economic, social, and environmental sustainability over maximizing profits.

The green movement is booming. Eco-conscious consumers are asking for more transparency, accountability, and sustainability as market analysts see an amazing increase in the interest in ethical and sustainable products.

Particularly, the youngest generation is highly committed to environmentalism. They promote a more responsible way of producing and consuming. They buy fewer things and higher quality and demand change.

However, modern environmental movements often disregard social justice. Social equity and environmentalism intersect in many different ways but its social dimensions are often misinterpreted, misapplied, or completely forgotten.

The United Nations Research Institute for Social Development (UNRISD) has been responding to widespread concern that the social dimensions aren't well understood or integrated into sustainable development discussions.

Sustainability often referred to as the green economy, is so much more than just environmental protection. It has economic, social, and environmental dimensions.

Social dimensions have a key role to play to transform and support changes in production and consumption systems necessary for a green economy.

Efforts toward sustainable development won't succeed if social dimensions aren't addressed more comprehensively. The issues we face today are the same as 20 years ago.

Environmentalism needs to lead toward a sustainable society and explore its potential as a path to inclusive, sustainable development and poverty eradication.

Ignoring the social dimensions leads to systems of oppression within the environmental movements and social inequalities in the same organizations that fight for climate justice.

Marginalized communities, people with low-income, and people of color are more likely to be exposed to polluted air, soil, and water. The most vulnerable communities require as much attention if not more from environmental movements.

Intersectional environmentalism is nothing new compared to environmental justice. But the movement encapsulated by this new term needs to exist today to emphasize the often forgotten social dimensions within environmentalism.

Young people especially understand that intersectionality is necessary to include and interconnect all people and issues that we face as a society. The most marginalized and oppressed communities require more attention.

We need a deeper commitment to fighting social injustices and inequalities. Marginalized individuals and groups particularly experience multiple forms of discrimination, including racism, sexism, and classism.

Without intersectional environmentalism, the environmental movements that are mainstream and dominate the climate justice conversations today risk ignoring or worse, completely forgetting the social dimensions and the minorities particularly exposed to climate issues.


Expert opinions on intersectional environmentalism


"It doesn't signify anything different than what we have already developed and institutionalized in the work. It's a catchy concept. It'' trendy, it's sexy. But how does it apply on the ground in communities that are fighting environmental racism?"

- Robert Bullard, Texas Southern University urban planning and environmental policy professor
The youngest consumers understand the urgency of driving change to repair the damage that has been done. We have to take them seriously and start taking massive action to reduce waste, pollution, and carbon emissions.
"For more than 30 years the science has been crystal clear. How dare you continue to look away and come here saying you are doing enough when the politics and solutions needed are nowhere in sight."

- Greta Thunberg, climate activist, as told to the United Nations Climate Action Summit
Fighting for more climate protection should also contribute to overcoming racism and discrimination. Environmentalism needs to include social sustainability, the concept behind social equality, social responsibility, and social justice.
"Our definition of environmentalism was always so much bigger than what the traditional groups and folks were about. Our purpose was, and our purpose continues to be, to redefine what we mean by environmentalism and who is an environmentalist. We're not all going to be working on endangered species unless you want to work on the endangered species that is Black people, or Indigenous people, or Latino people, or immigrant populations, or farmworker populations."

- Vernice Miller Travis, environmental justice advocate
People need to make more efforts to promote human and labor rights, community development, and support. Socially sustainable consumption and production are crucial to the anti-racism movement.

People and organizations working to protect the environment should also fight against race and social injustice.
"This is an inclusive version of environmentalism that advocates for both the protection of people and the planet. It identifies how injustices happening to marginalized communities and the earth are interconnected. It brings injustices done to the most vulnerable communities, and the Earth, to the forefront and does not minimize or silence social inequality. Intersectional Environmentalism advocates for justice for people and the planet."

- Leah Thomas, intersectional environmental activist
The new Center for International Environmental Law (CIEL) report highlights that human rights are integral to climate action. Founded in 1989, the CIEL uses the power of law to protect the environment, promote human rights, and ensure a just and sustainable society.
"The promotion and protection of human rights and gender equality in the context of climate action are particularly important to me. The integration of climate justice in climate mitigation and adaptation actions can no longer remain a 'plus' but has to become a binding obligation in countries' strategy and policy developments."

- Carole Dieschbourg, Minister for the Environment, Climate and Sustainable Development, Luxembourg
Sustainability, environmental protection, and human rights are intrinsically linked. The efforts making fashion more sustainable positively impact cultural competence, health equality, self-determination, and livability.

United Nations Framework Convention on Climate Change (UNFCCC) states that "Parties should protect the climate system for the benefit of present and future generations of humankind, based on equity."
"The climate crisis is a human rights crisis. This doesn't change when you step into the halls of the UNFCCC. Over the past decade, we've seen increasing momentum behind the integration of human rights and climate change under the UNFCCC."

- Erika Lennon, Senior Attorney in the Climate and Energy Program at CIEL
Overproduction and overconsumption create large amounts of waste, pollution, and carbon dioxide, contributing massively to climate change.

It's necessary to transform the current wasteful system into a more inclusive, circular, and regenerative one that benefits all people, animals, and the environment.

Due to sustainability issues, people facing environmental catastrophes the most are also the ones paying a large portion of the costs caused by racial injustice.

Your race is the biggest factor that determines whether you live in polluted neighborhoods in the United States. People of color are exposed to a 38% higher level of nitrogen dioxide than white people, causing significant harmful health effects.

Standing against the degradation of the environment also builds a diverse, multi-racial, and cultural movement that fights racism to maintain sustainable life on our planet.
"Racism, and environmental degradation, and climate change are intertwined. Trying to make a significant difference in dismantling either racism or the environmental crisis can be a daunting, even overwhelming, prospect. [...] It becomes clearer and clearer that we are all in this together, and that ending racism and preserving and restoring the environment are in our common interest."

- Russ Vernon-Jones, environmental activist, speaker, trainer, and guest author
Thankfully, many environmental leaders signed in 2016 a statement on civil and human rights, social justice, and an inclusive economy. They state that "a strong commitment to human rights is a fundamental building block to the protection of our planet."

Many leaders in environmental protection and conservation are also indigenous people and other people of color in the United States and around the world.
"I think understanding environmental justice on its own is already complicated. What doesn't need to happen, and what shouldn't happen, is that there's a division between environmental intersectionality and environmental justice when they are the same things, maybe at different levels, and providing different points of access for folks to understand."

- Taylor Morton, nonprofit environmental justice organization WE ACT director of environmental health and education
For businesses, solidarity, diversity, and inclusivity are necessary to combat social injustice within their companies and across industries while making huge progress towards sustainability.

Intersectional environmental goals effectively help against racism and discrimination, especially in supply chains. They build closer relationships with suppliers and partners, a greater sense of responsibility, inclusivity, and equality.
"For example, a lot of fashion companies might use organic cotton or maybe they'll use recycled plastic. But one thing that they might not necessarily talk about is how the production of plastic can cause pollution. A lot of chemical factories or factories that create plastic are located in largely BIPoC [Black, Indigenous, and People of Color] communities and cause negative health consequences. [...] A lot of new folks in Gen Z, a lot of millennials, want to be supporting companies that are transparent. They want to support companies that have a stance against social injustice and environmental injustice. So it's not only good for moral's sake. It's a good business practice as well."

- Sabs Katz, sustainable living advocate, and writer
In the United States and worldwide, marginalized communities disproportionately bear the burden of climate impacts. So addressing social injustices within the environmental movements is necessary.
"Racial justice, economic justice, immigration justice, it's all climate justice. This isn't just the white climate kids' movement anymore. This is an intersectional justice movement."

- Nikayla Jefferson, Sunrise Movement organizer
The younger generation is passionate about these issues because the fight against racial injustices is only beginning. The most vulnerable communities face the most violent social injustices.

And since a person's worldview is influenced by its identity given by society, its experiences, and its privileges, the mainstream environmental movement has been favoring the dominant group of people over minorities.
"The mainstream narrative around environmentalism has largely been dominated by White communities. [...] For me, climate justice is about understanding the root of how systems have been constructed to disproportionately affect certain communities. This means having conversations about white supremacy and colonialism."

- Aditi Mayer, sustainable fashion blogger, photojournalist, and labor rights activist


How you can help the movement


So how can you help environmentalism become more intersectional? Remember that no one is too small to make a difference.

As a conscious consumer, you have the power to drive positive change in the world. You can help solve these issues by raising awareness and making better choices.

Keep in mind that marginalized communities are more likely to face harsh consequences and feel the disastrous impacts of the climate and ecological crisis.

Marginalized communities and disadvantaged groups that constantly pay higher costs due to climate and social injustice include:
Women
Refugees
LGBTQ+ communities
People with disabilities
Black, Indigenous, and People of Color

If you want to make a difference, be an activist. You have to make everybody who interacts with you and your personal brand as excited about intersectional environmentalism as you are.

You want your friends, family, partners, and colleagues to believe in what you are doing. You have to make people feel invested in your cause. So that is why you want to become an activist.

You see the need for change and want to do something about it. Be prepared to devote time, effort, and money to the cause. Pursue your passion and create positive change.

Be a person who communicates about his beliefs. Someone with great information willing to take risks and makes sacrifices for positive change.

Your mission is to raise awareness as much as possible to help other people and get others excited about a really important cause. Yes, it requires ambition, self-confidence, realistic goals, and a lot of passion.

But if you do the proper research beforehand, you will succeed. You will make a positive difference in the world. Be the first believer in what you want to achieve. Believe in yourself and be your best friend.

It's very simple to raise awareness with modern communication technologies. Text message, social media, email, blogging, and video blogging are some of the many tools you can use to share your ideas.

You can also write books, speak publicly, hold events, and meets. You can easily get people excited about intersectionality and environmentalism if you communicate passionately about it. Stay informed and lead by example.

Point out what's wrong and what could be improved in the fight for more justice and environmental stewardship. Boycott companies and organizations that aren't doing their part.

And support businesses and initiatives working hard to protect the Earth, animals, and human rights. Even small steps count to make a difference on a global level.


Intersectional environmentalism resources
Here are some very useful intersectional environmentalism resources, books to read, films to watch, and articles to keep you informed and help you raise awareness around these issues.

Books
As Long as Grass Grows: The Indigenous Fight for Environmental Justice, from Colonization to Standing Rock

As We Have Always Done: Indigenous Freedom through Radical Resistance

Freedom Is a Constant Struggle: Ferguson, Palestine, and the Foundations of a Movement



Documentaries
RiverBlue

There's Something in the Water

The True Cost



Articles
The Guardian

The Washington Post

Vogue


Powerful voices in intersectional environmentalism
If you seek a comprehensive introduction to intersectional environmentalism, refer to some of the most influential voices in the movement listed below.

Adimay is the style, sustainability, and social justice blog by Aditi Mayer, a journalist, and speaker on all things style, sustainability, and social justice.

Eco Warrior Princess by Jennifer Nini is a blog devoted to sustainable living, eco-fashion, and ethical business.

Ethical Unicorn by Francesca Willow is a blog that aims to take a holistic, fact-based approach to sustainable living and social justice.

Brown Girl Green is an environmental podcast and media series created by Kristy Drutman. She is an intersectional environmental activist passionate for people and our planet.

Intersectional Environmentalist is a platform founded by Leah Thomas, Diandra Marizet, Sabs Katz, and Philip Aiken sharing resources, information, and action steps to support intersectional environmentalism.

Kamea Chayne is the host of the Green Dreamer podcast and an integrative health coach. She talks about a holistic, inclusive approach to sustainable living and sustainability in all areas of life.

Karen Ramos runs Nature Chola, a small but mighty platform where she speaks on a variety of social and environmental justice issues.

The Eco Gal is Lauren Ritchie, an intersectional climate activist based in New York City.

Marie Beecham is advocating for social justice through anti-racism education. She uses her social platform to share her experiences, resources, and perspectives.

Mikaela Loach is an intersectional climate justice activist, podcast host, and medical student. She promotes ethical fashion, sustainability with inclusivity, antiracism, and climate justice.

Queer Brown Vegan is Isaias Hernandez's blog, a vegan environmentalist and educator making environmental education accessible.

Tori Tsui is an intersectional climate activist and mental health advocate who originated from Hong Kong and based in Bristol, United Kingdom.

Venetia La Manna is a climate activist and slow fashion advocate. She makes videos about living plant-based, low waste, and wearing old clothes.


Was this article helpful to you? Please tell us what you liked or didn't like in the comments below.