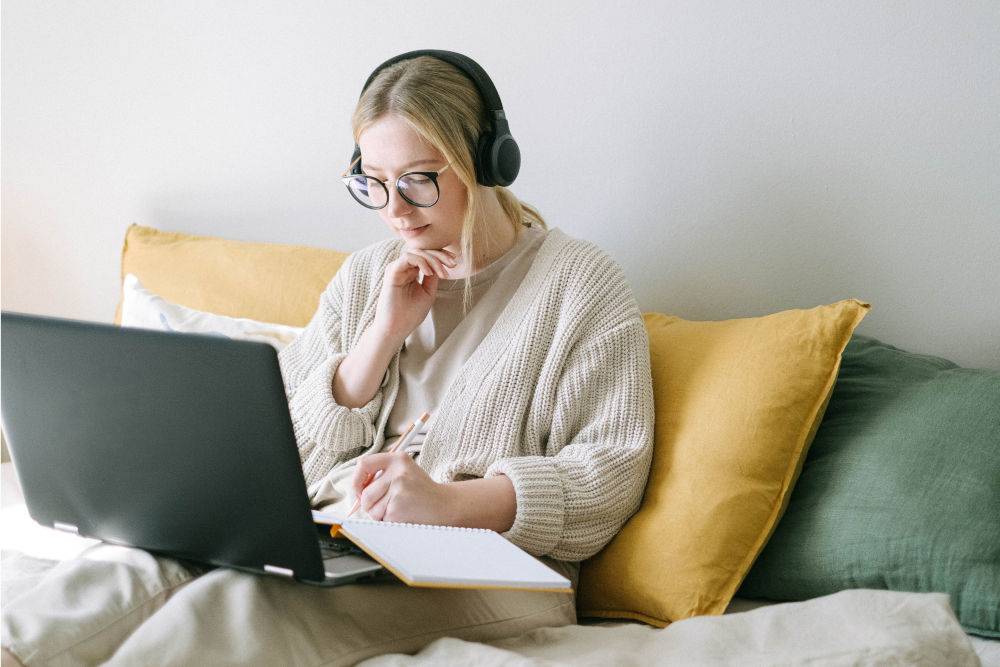 How To Write Blog Posts To Make Over 6 Figures
You need to know the best way to write articles and posts on your blog if you want to make over 6 figures consistently every year. Creating content people actually want to read is the key to a thriving blog.

Hello! My name is Alex. And I am the founder and owner of Panaprium, a highly successful blog in one of the most competitive niches ever: fashion.

Panaprium.com now annually speaks to over 5 million people across the globe through websites, newsletters, and social media channels and makes over 6 figures every year consistently.

Let me share with you the exact methods and techniques I use on my blog to write high-quality articles that drive thousands of new highly engaged readers every day.

And I encourage you to watch the below Youtube video, which describes in lots of detail how I write high-ranking blog posts and articles on my blog to drive traffic and make tons of money.




Panaprium is proud to be 100% independent, free of any influence, and not sponsored. We carefully handpick products from brands we trust. Thank you so much for buying something through our link, as we may earn a commission that supports us.

1. Think of your target audience


Whenever you begin to create new pieces of content for your blog, you have to keep the end goal in mind, which should be writing the best article ever on a specific topic to help other people.

The articles and blog posts you write on your website should be highly engaging, informative, helpful, original, and better than what your competitors are doing in your blogging niche.

It's totally necessary to think about your target audience first when creating new content if you want to drive tons of traffic to your blog posts and make money with your blog.

Your articles should meet people's expectations and needs as well as answer their questions and solve their problems. You have to create high-quality content for your readers first.

Otherwise, your blog posts won't simply do well enough and nobody will want to read them to the end. Make sure to provide tons of value to your audience through your blog content.




2. Do thorough research


The key to making your content informative, helpful, and original is to do thorough research. You want to answer the most important questions people have on the topic you are writing about.

Surf the Internet and look for answers, facts, data, pictures, tables, indexes, sources, quotes, references, and anything that can be useful to your target audience.

You have to also look at what the competition is doing and try to do better than them. Make sure to create the best piece of content ever made on the subject for your readers.

Every article and blog post that you write should be unique and the most useful to your audience. So people that visit your website easily find exactly what they are looking for in your content.


3. Write a compelling headline


The most important part of any article or blog post is the title or headline. You have to come up with a very compelling one that people want to click on and read.

Your headline should include the main topic keywords. It should be engaging and unique and interesting enough to your target audience.

You can use powerful words or emotional words, even include questions or numbers. Make it original and better than what your blogging niche competitors usually use.

Your blog posts' titles should be long enough and not too long either. They should be completely visible in the search results and not truncated.

Make sure it exactly describes what the article is about and sets the readers' expectations upfront.

A blogging tool that I like to use on my blog is the Headline Analyzer. It is easy to use and will help you create quality, unique, interesting titles for your blog posts.


4. Create a few subheadings


The next step to creating high-ranking, high-quality blog posts that generate a lot of traffic to your blog is to segment the content into meaningful sections.

You have to structure your blog post correctly and make it easy to read. simple to understand, effortless to follow. Simply create subheadings that divide the main topic into partial answers.

Each subheading and subsection should cover the main subject of the article partially and provide a thorough answer to an important question readers may have.

Make sure your subheadings make sense to your target audience and are directly linked to the main topic of the article. They shouldn't be too long but not too short either and also compel blog visitors to continue reading.

It's crucial to have different subsections in the content, especially in a long article to cover the topic completely and make the content digestible for your blog readers.


5. Begin with an introduction


Writing the introduction is crucial to make any blog post interesting. The introduction should introduce the main topic and provide a short answer to it that is easy to understand.

The introduction will make or break any blog post. So many readers decide to leave or continue reading any article after going through the introduction.

That's why it's so important to make it engaging and interesting and make sure the reader quickly finds the information it's looking for.

The introduction should also present the content of the article and encourage readers to read through its entirety. Writing the best introduction possible is one of the first things I learned along my blogging journey.


6. Illustrate your writing


To make your content more engaging and interesting to your readers, you should absolutely find and place beautiful, free-to-use, high-quality images to illustrate your writing.

Images, infographics, pictures, and photos all come hand-in-hand with blog content. And it's hard to image a high-quality blog post without any graphical content today.

Make sure to include at least one image for each subsection that you write in your blog posts. The images you chose to use in your content should be beautiful and helpful to your target audience.

You can also include videos in your articles and blog posts. More and more people spend time watching videos on the Internet. And they are a sure way to keep website visitors engaged on your page.

You can use free stock photo websites like Unsplash to find free-to-use, high-quality pictures to illustrate your blog posts.


7. Include captions and references


Every time you use content from someone else in your blog posts, you want to include captions, sources, and references. It's especially important regarding videos and images that you didn't create yourself.

The same goes for quotes or ideas that you borrow from someone. You want to be transparent with your readers to build trust and cite the correct sources for your content.

Don't forget this part as it can get costly if you are required to do it under the copyright laws. Make sure you have the right to use everything you include on your blog and provide the necessary references.

Don't forget to add the caption under each image that credits the source. Your visitors will be happy to learn more about the source of the picture and you will do a favor to the original creator that may lead to further collaboration.


8. Don't forget the featured image


You don't want to miss out on the picture called a featured image that appears at the top of the article. Every quality blog post begins with a photo that illustrates the content of the article.

And you have to pay extra care to this picture because it's the most important image of any blog post. It's also the first thing readers will see when they click and come to your webpage.

The featured image should be highly visible, gorgeous, and high-quality. It should speak to your target audience and be original, engaging, and interesting.

Make sure to take the necessary time to find or create a picture to present your blog content in the best light. You absolutely want to make a good first impression on your blog readers.




9. Insert relevant internal links


Don't miss out on the power of internal linking. Whenever you create new content on your blog, you have to point new readers to older content that may be interesting to them.

Internal links allow you to direct your blog visitors toward other relevant pieces of content you created in the past. And it helps search engines discover your content as they crawl your web pages.

You can even use internal links to include a reference from another blog post or product recommendations that you want to sell to your target audience.

Internal links make your content more helpful and valuable and encourage visitors to spend more time on your blog while they read your other articles.


10. Proofread all your content


Make sure to proofread all written material and correct any errors in your blog posts and articles. You have to ensure all the content you create for your blog is error-free.

People don't like to read blog posts that contain a lot of errors. And search engines don't like to see content with errors either. So you have to remove errors if you want your articles to do well.

Make sure to verify and double-check your content at least twice. You have to ensure correct punctuation, word choices, grammar, formatting, delivery, clarity, and more.

Proofread your content from time to time while you write to let your fingers have a break. And proofread it again before publishing it on your blog and making it available to your readers.

A free tool I like to use to proofread all the content on my blog is Grammarly. It will help you correct any writing mistakes and make your writing more engaging.


11. Optimize your article for SEO


You have to become familiar with Search Engine Optimization (SEO) if you want to succeed as a blogger. Writing a high-quality blog post also means optimizing it for web searches.

Organic search is one of the best ways to drive traffic to a blog and make money. Period. You have to create an SEO title, URL, and description, and use relevant keywords in your content.

SEO is a skill you'll have to learn and master over time to make your blog successful. It's necessary to present your articles and blog posts in an easily accessible way for web search.

Think about how search engines work and try to please both please them and your readers when creating new content for your blog. Make sure your articles are optimized for SEO and they will do well.

I've created a complete blogging course on SEO that I invite you to go through if you want to learn more about SEO and apply it to your blog to make it that much more successful.


12. Include your author's name


To make money with a blog, you have to increase your website authority in your chosen blogging niche. You want to become the expert in your niche and the person people refer to for all things.

That's why you should include your author's name and a short biography on every piece of content you create for your blog. You want to become a valuable resource for your audience.

Don't forget that your success completely depends on your ability to make people consume your content. So you want people to value your expertise in your niche and come back for more.

One of the best ways to make web users come to your website and spend time on it is to rank higher in Google search results. And to do that, you will need expertise, authority, and trust for your blog.

Provide value to your readers, increase your knowledge in your niche, and create high-quality content consistently. And over time, your content will become more valuable to your audience organically.


Key takeaways and lessons learned.
I've amassed tons of experience while running my blog called Panaprium since 2017 and ranking my blog posts and article on the first page of Google search results consistently.

You absolutely want to keep a couple of things in mind if you'd like to build a large audience that reads your blog regularly and help you earn a living. Some of them include:  
Think of your readers first when creating articles.
Writing on a blog takes a lot of time and work.
It's not easy and requires discipline.
It's necessary to keep improving your skills.
Blogging is a real business.
Writing high-quality content is key.
Write as often as you can and consistently.
Stick to one blogging niche in the beginning.
Become a useful resource for your readers.
Check out the blogging course I created if you'd like to do the same as I did and start a blog yourself with practical tips and step-by-step instructions and all the exact methods and techniques that I used on Panaprium to make it a success.

You will learn how to build a highly successful blog with a massive audience of thousands of daily readers and get to the point where you can earn a full-time income that supports yourself and your family.

ENROLL IN COURSE


Online community
By purchasing a course or a bundle, you'll get access to the online community on Discord, where you can chat with Alex and other students and ask any questions you may have about blogging!

You'll get guidance and support and stay motivated by talking to people on the same journey as you to ensure you succeed in your blogging career.

Chat with us on Discord.
Was this article helpful to you? Please tell us what you liked or didn't like in the comments below.