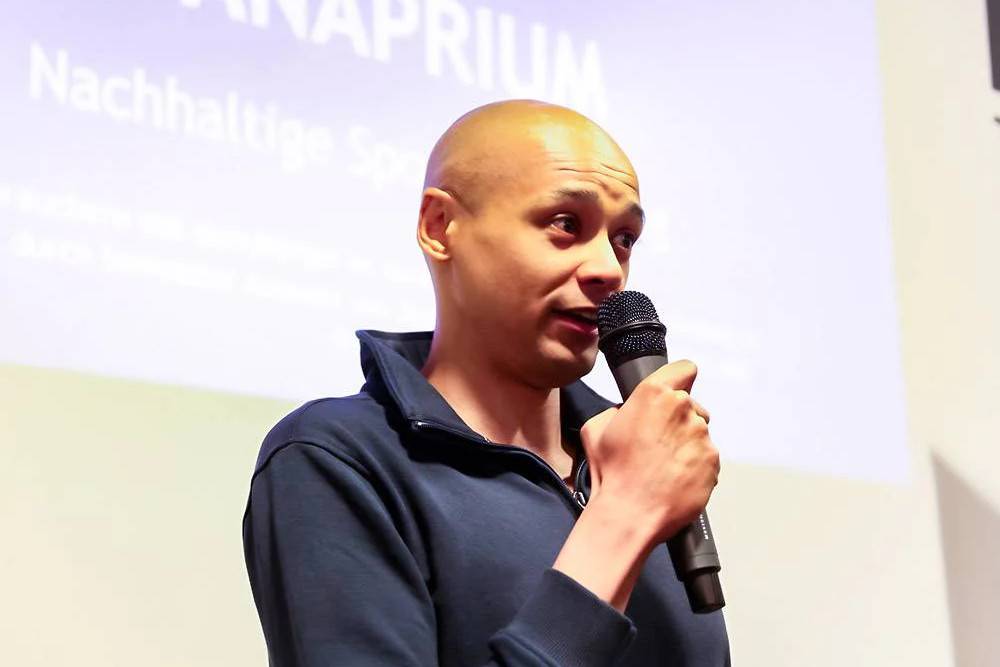 The Truth About My Blogging Journey I've Never Told Anyone
Hello! My name is Alex and I am the founder and owner of Panaprium, a successful blog in one of the most competitive niches ever: fashion.

Panaprium.com now annually speaks to over 5 million people across the globe through websites, newsletters, and social media channels.

I've acquired valuable experience over many years of running the business since 2017. But it wasn't always easy.

Let me share my blogging journey with you with details I've never told anybody.


Panaprium is proud to be 100% independent, free of any influence, and not sponsored. We carefully handpick products from brands we trust. Thank you so much for buying something through our link, as we may earn a commission that supports us.

How I decided to start a business


Back in 2016, I was unhappy with my professional career. I am a graduate engineer and was in a well-paid position. But the everyday tasks assigned to me weren't fulfilling enough to my taste.

My financial situation wasn't getting any better either, despite an above-average 6-figure annual salary. So I started stalking successful online entrepreneurs on social media and watching what they did.

At the same time, I read The Millionaire Fastlane by MJ DeMarco and I understood that I needed a career change. And the best way to improve my life was to start a blogging business.

The content business model was really appealing to me with low expenses and ease of starting online. I could start working on a blog on the side and keep my day job at the same time.


How I started a yoga blog


I started my blog called Panaprium in Mai 2017 with WordPress hosting. I hadn't figured out a specific niche for my blog yet. So I was writing about whatever came to mind.

I was really interested in yoga at the time and most of my early blog posts were about that. I was putting in a lot of time and effort on my blog, working early mornings and late nights, and weekends.

But I wasn't having any good results or those that I was expecting. After six months of creating content every day, I had 100 people top visiting my blog on a good day. Needless to say that I wasn't making any money.

So I gave up on my blog completely. I was really unhappy with myself and felt down all the time. I was a failure and the project that I decided to start seriously working on had failed.


How I started a clothing brand


I moved my entire website in 2018 to Shopify because I wanted to try something else as I needed to make money. I got into e-commerce and launched a clothing brand with the same name selling leggings.

I was still into yoga and decided to sell my leggings collection to yogis and market my products on Instagram. I was asking influencers to promote my brand in exchange for clothes.

I wanted to make my business work in any way possible. And I thought starting a fashion line of leggings could be great. It seemed like a good idea to me after my blog had failed.

As you can imagine, it wasn't. I had a couple of customer orders. But it wasn't enough to sustain the business. So after a couple of months, I shut down the entire collection and gave up once on my business once again.


How I quit my full-time job


Fast forward one year later, my personal and professional situation was getting worse by the day. I needed a drastic change in my life if I wanted to succeed since everything I had tried in the past ended up in failure.

I couldn't focus on my full-time job since my mind was elsewhere. And my business wasn't getting anywhere either because my job was taking so much of my time and energy.

It clearly wasn't possible for me to work a job full-time and start a business on the side. I wasn't built to do multiple things at once and I needed to focus on one thing only to have a chance at it.

So I decided to quit my day job in Mai 2019 and work full-time on my blog. I was very decided to make it work this time around by any means necessary. I finally incorporated my business in November 2019.


How I started a fashion blog


I was always getting excited when buying new clothes. I used to change my outfit 3 to 4 times per day. I was obsessed with trying something new every day that would make me feel and look better.

I never thought much about where my clothes came from. I wasn't aware of the disastrous social and environmental impact my shopping habits had. So I was shocked when I started learning more about the people and places behind the labels in my closet.

I chose to focus solely on sustainable fashion in my blog as I learned that the fashion industry is one of the most polluting and I needed to bring change to it in some way.

I've been creating content daily on my blog now since February 2020 focusing exclusively on fashion. It's my passion to work hard and do everything possible to positively influence the clothing industry and our consumer behavior.

I made a commitment to slow fashion and I don't think I will ever be going back to fast fashion. I hope to contribute to the sustainable fashion community and use business as a force for good.


How I found success after years of tribulation


With all of this in mind, I started working extra hard and full-time on my blog, creating content, not for myself but to help others. It was the moment when I realized the secret to success was to create value.

Panaprium is now all about ethical and sustainable living. I focus on delivering valuable information, guidance, and expertise on topics such as conscious fashion and sustainability.

At the very beginning of my newly found fashion blogging journey, I was basically sharing everything of importance as I learn more about sustainable fashion.

And it resonated with my now-growing audience. I got several messages from new readers telling me how my blog was super useful and how they spent hours reading it.


How I mastered crucial business skills


My blog Panaprium gets a lot of traffic and now has a massive audience of thousands of daily readers. It makes thousands of dollars and brings hundreds of thousands of new readers every month.

I've mastered many skills over the years of practicing building a website, researching topics, writing blog posts, editing content, and publishing it in a compelling way with the readers in mind.

I've done it all by myself, alone and feeling lonely most of the time. I've learned all I needed to learn by reading books, taking courses, watching videos, and listening to podcasts.

I've learned about business, blogging, writing, design, web development, coding, communication, marketing, optimization, sales, and more. These are all necessary skills that I practiced and perfected to make my business succeed.


Key takeaways and lessons learned
If I had to start all over again, I would in a heartbeat. I am now confident that I can use my skills to build a profitable and massively successful online business from the ground up.

Some of the things my blogging journey has thought me include:
it takes a lot of time.
it takes a lot of work.
it's not easy.
it requires discipline.
it requires emotional strength.
it's necessary to keep learning.
blogging is a business.
writing as often as possible is key.
success requires providing value.
it's best to focus on one thing only.
making money shouldn't be the goal.
helping others is how success is found.
it's a marathon and not a sprint.
it should come from the heart.

Epilogue
I am still very early in my blogging career. I hope to create the best blog that I can for other people. And I also hope to inspire others to do the same as it brings me so much freedom and joy.

I will continue working on my blog as I expand my reach and hire talented people to help me out. And I encourage you to join me on this journey! It has changed my life for the better and I can only hope it can do the same for you.


Check out the blogging course I created if you'd like to do the same as I did and start a blog yourself with practical tips and step-by-step instructions and all the exact methods and techniques that I used on Panaprium to make it a success.

You will learn how to build a highly successful blog with a massive audience of thousands of daily readers and get to the point where you can earn a full-time income that supports yourself and your family.

ENROLL IN COURSE

Online community
By purchasing a course or a bundle, you'll get access to the online community on Discord where you can chat with Alex and other students and ask any question you may have about blogging!

You'll get guidance, and support, and stay motivated by talking to people on the same journey as you to ensure you succeed in your blogging career.

Chat with us on Discord
Was this article helpful to you? Please tell us what you liked or didn't like in the comments below.