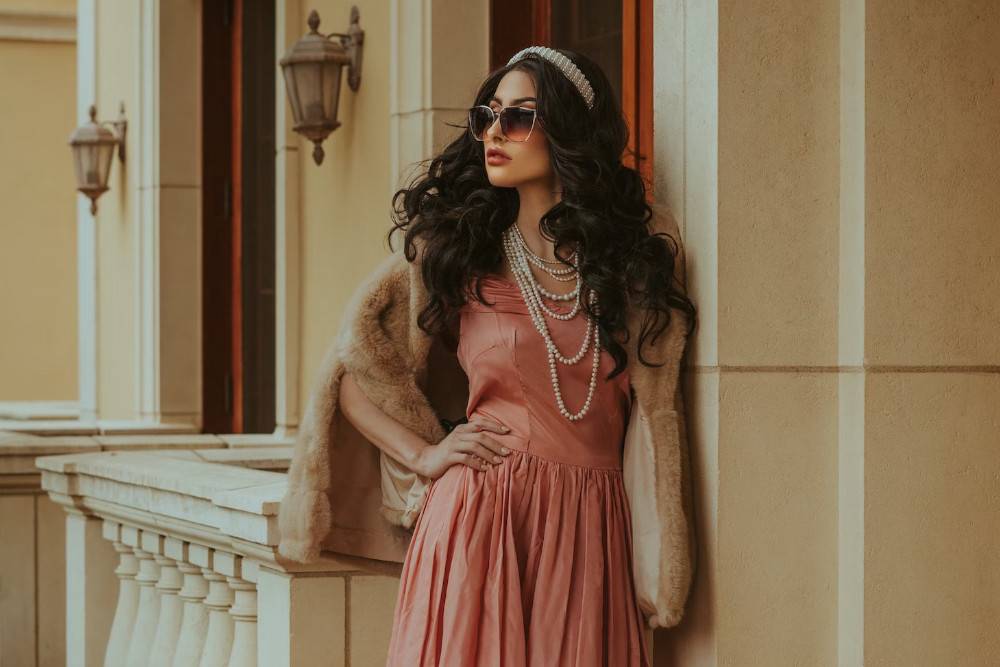 Ultimate Guide To Make Money Blogging Up To 7 Figures
The best ways to make money blogging include advertising and affiliate marketing. They are super simple to implement on your blog and will help you generate thousands of dollars per month.

Hello! My name is Alex. And I am the founder and owner of Panaprium, a highly successful blog in one of the most competitive niches ever: fashion.

Panaprium.com now annually speaks to over 5 million people across the globe through websites, newsletters, and social media channels and makes over 6 figures every year consistently.

Let me share with you exactly how I make money on my blog and the best tactics and effective methods I've used to run a profitable business since 2017.

And I encourage you to watch the below Youtube video, which describes in lots of detail how I make tens of thousands of dollars every month with my blog.




Panaprium is proud to be 100% independent, free of any influence, and not sponsored. We carefully handpick products from brands we trust. Thank you so much for buying something through our link, as we may earn a commission that supports us.

1. Go for your passion


The first step to making money with a blog is to choose the right niche. Since blogging takes a lot of time, hard work, and dedication, you want to follow your heart and passion.

Pick a blogging niche that you are highly passionate about. It's the most crucial element to have any success blogging and making money with your newly founded project.

If you choose a niche for your blog that doesn't interest you much, you are less likely to put in the necessary effort and do the hard work to make it a big success.

I chose sustainable fashion for my blog because It's a topic that resonates with me. I want to do everything I can to make the fashion industry more ethical and eco-responsible.

Keep in mind that you also need your blogging to be big enough so that you can monetize it. There should be people interested in this niche and willing to spend money.

But if you truly are passionate about it, chances are other people are as well. So you shouldn't have any trouble finding products to sell in your niche.


2. Write quality content


Writing quality content on your blog is of utmost importance. You want to attract quality readers and website visitors who will spend money on your blog.

As you already know, content is king. A blog is a content business. And most of your efforts should focus on producing high-quality content tailored to your target audience.

If you do this consistently, you will rank high on Google and drive tons of traffic to your articles and blog posts. People want to read quality content that provides them with a lot of value.

So start now and create the best content on the whole Internet about topics that you are passionate about but for your readers. Grow your audience and a following for your blog through content.

Your blogging success and how much money you will make totally depend on your content strategy for your blog. Plan your content accordingly. And make sure you think about your target audience first.

Of course, you should also do better than your competitors in your niche. It's necessary to outdo the competition like any other business needs to if it wants to survive in the market.


3. Increase authority


The next step to making money with a blog is to increase your website authority in your chosen blogging niche. You want to become the expert in your niche and the person people refer to for all things.

You must develop your blog through high-quality content that resonates with your readers and make them come back for more. You want to become a valuable resource for your audience.

Don't forget that your success completely depends on your ability to make people consume your content. So your want to drive lots of traffic to your blog.

One of the best ways to make web users come to your website and spend time on it is to rank higher in Google search results. And to do that, you will need authority for your blog.

EAT is the term you need to become familiar with, which stands for Expertise, Authority, and Trust. You need to increase your blog value over time and become trusted in the eyes of search engines.

Provide value to your readers, increase your knowledge in your niche, and create high-quality content consistently. And over time, you will build EAT for your blog organically.


4. Join an ad agency


The first way to make money blogging, especially if you are a beginner blogger, is through advertising. You want to place advertisements or ads in your content on your blog to earn an income.

Simply join an ad agency that will take care of running the ads on your blog for you. Ads will generate passive income over time that can support you and your family.

The ad agency that I recommend joining first is Ezoic. It's a very helpful and powerful organization and tool that will boost your blog revenue through ad management based on Artificial Intelligence.

They will help you set up the ads for your new blog or website and improve your revenue, performance, and growth. It's super easy to join an ad agency once you reach a certain threshold of content quality on your blog.

Advertising is the easiest and fastest way to monetize your content. And I highly recommend it to any blogger that wants to make money with their blog.


5. Sell affiliate products


The second-best way to make money blogging is through affiliate marketing. I make thousands of dollars every month on my blog selling affiliate products.

You can make lots of money with your blog if you use affiliate marketing strategically. You simply need to partner with other brands, stores, or retailers and promote their products to your audience.

The easiest way to monetize outgoing product links is to join an affiliate platform. The affiliate platform that I use for my blog to grow my monthly revenue is Sovrn.

Sovrn helps bloggers make a lot of money by handling partnerships with different stores for you. All you have to do is join their platform and then place a link to the products you want to sell to your audience in your blog content.

An affiliate platform makes it easy for you to bring all your affiliate revenue in one place and partner with thousands of retailers and merchants around the world.




6. Ask for donations


Another way to make money with a blog is to ask for donations. Many people are willing to donate money to your blog if they find the work you do valuable.

It's easy to set up a donation page through a platform like GoFundMe. It's used to raise funds for a good cause and can help you generate money through crowdfunding.

You can even transform your blog into a non-profit or charity to make this step easier. If you do good work on your blog providing lots of value and helping other people, your audience will naturally want to support you.

You can bring in a lot of donations to your blog if you know how to write to tell your story and present the work you do in a good light. Donations make it easy for you to earn money without the hassle of having to sell anything.


7. Accept sponsorships


If you want to make money on your blog, you can also use sponsorships. As your blog drives more and more traffic, you will get many requests from people wanting to sponsor you and publish content on your blog for a price.

Sponsorships or sponsored content are a great way to generate a lot of money with your blog. You can either work with a brand and promote its products to your audience through brand deals.

Or you can publish sponsored content on your blog that is paid content for other brands or websites looking to reach a larger audience and leverage your readership for their business.

A sponsor is a person or organization that spends money on your blog in return for advertising. You can choose to accept sponsors or not on your blog and if you do, be careful with who you decide to partner with.


8. Build a membership site


A great way to make money with a blog is to build a membership business. You could use a platform like Patreon to encourage your readers to support the work that you do for them on your blog.

Patreon helps bloggers and other creators monetize their work by providing exclusive access to special content you create for the portion of your audience that decides to support you.

A membership site is a great solution to make readers want to support your blog and you simply need to give them exclusive content in exchange. You have the choice to host the content on your blog through a special section or externally.

Memberships create a special connection with your readers and let you have full creative control. Keep in mind that this strategy is advanced and you will need a following and a strong connection with them to make it work.


9. Create your own products


The most advanced money-making strategy on a blog, but also the most lucrative, is to create your own products. Depending on your blogging niche, you might already have many ideas of products you can potentially sell to your readers.

Instead of selling affiliate products from other brands and stores, why not create your own products and sell them to your audience? You will earn a lot more money with a much higher margin if you decide to create products yourself.

But creating your own products can be costly and time-consuming. You need to know exactly what your readers are willing to purchase from you before you engage in the lengthy process of product creation.

The easiest way to start with this money-making method is to go for digital products. Why not sell a pdf guide or ebook to your readers about their favorite topics?

An online course is another great example of a digital product you can sell to your audience. I've created an online course myself about blogging through Panaprium's School that you can check out.

Digital products are much easier to create and manage than physical products. You don't have to work with a manufacturer and you don't have to deal with shipping or returns.


10. Offer a service


You can also sell a service on your blog to make a lot of money every month. Instead of creating a product, simply offer a service to your target audience.

You can sell a freelance offer or a coaching offer or anything in between. Offering a service to make money with your blog is easy if you have a particular set of skills that is in high demand.

Simply make your services highly visible on your blog to start seeing lots of requests from your readers. Selling a service is straightforward to manage, even for new bloggers.

To do this properly and have success with it, you'll need to understand your audience deeply and know their pain points. But if you provide a good service, you shouldn't have any trouble getting testimonials and recurring customers.


Key takeaways and lessons learned.


I've amassed tons of experience while running my blog called Panaprium since 2017 and making it profitable. And I want to share it all with you today.

Some of the things you absolutely want to keep in mind if you'd like to make a sizeable amount of money with your blog include:
Follow your passion, gut, and heart.
It takes a lot of time and work.
It's not easy and requires discipline.
It's necessary to keep learning.
Blogging is a real business.
Writing quality content is key.
Focus on one thing only in the beginning.
Leave diversifying for later.
Become a useful resource for your readers.
Check out the blogging course I created if you'd like to do the same as I did and start a blog yourself with practical tips and step-by-step instructions and all the exact methods and techniques that I used on Panaprium to make it a success.

You will learn how to build a highly successful blog with a massive audience of thousands of daily readers and get to the point where you can earn a full-time income that supports yourself and your family.

ENROLL IN COURSE


Online community
By purchasing a course or a bundle, you'll get access to the online community on Discord, where you can chat with Alex and other students and ask any questions you may have about blogging!

You'll get guidance and support and stay motivated by talking to people on the same journey as you to ensure you succeed in your blogging career.

Chat with us on Discord.
Was this article helpful to you? Please tell us what you liked or didn't like in the comments below.