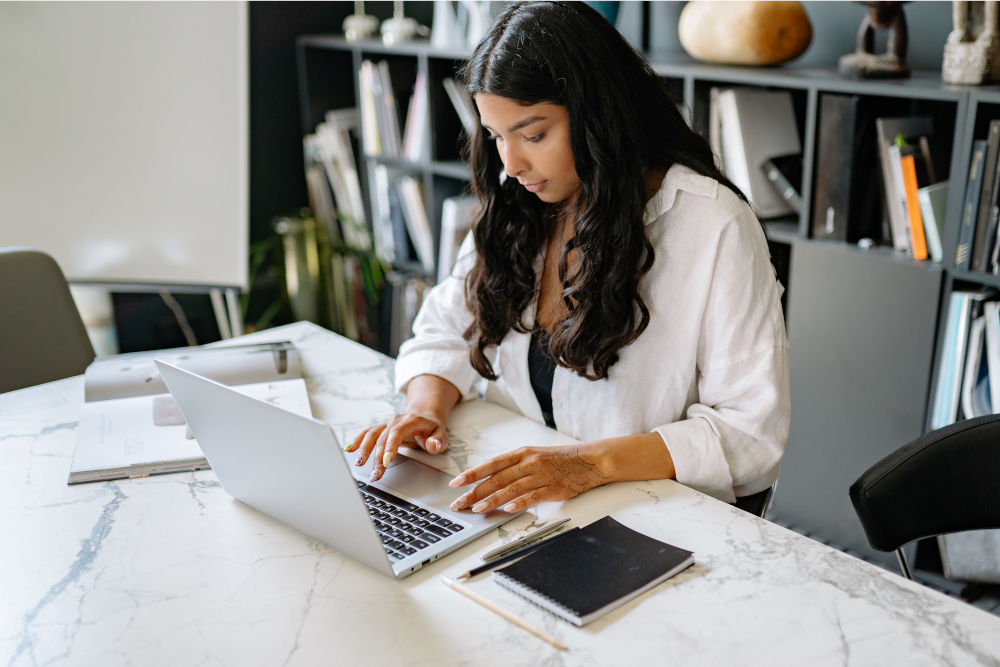 10 Super Useful Blogging Tools From A 6-figure Blogger
The best blogging tools allow you to easily create a beautiful and user-friendly blog from scratch that drives lots of traffic to earn thousands of dollars every month.

These applications, websites, and software are exactly what I use every day to run a massively successful blog in one of the most competitive niches ever: fashion.

You can reproduce the success of my blog called Panaprium and drive thousands of new daily readers to your blog just like I do if you use these blogging tools strategically to grow your audience and business.

Here is what I recommend you familiarize yourself with to earn a full-time income with your blog that can support yourself and your family.
Panaprium is proud to be 100% independent, free of any influence, and not sponsored. We carefully handpick products from brands we trust. Thank you so much for buying something through our link, as we may earn a commission that supports us.


Shopify is the blogging platform that I use to build my business from the ground up. It's not only the premier global commerce platform but also a great tool to host your blog.

Shopify is fast, secure, affordable, and reliable and it's the #1 blogging platform that I recommend for all bloggers in any niche. Having a built-in e-commerce store is also very handy to sell your own products.

Shopify offers a basic plan that is enough for bloggers to build a beautiful and user-friendly blog that is easy to manage and maintain. And for the same price, it provides high-performance, illimited storage and bandwidth that grows with your traffic.



Namecheap is a highly popular domain registrar where people buy cheap domain names every day and enjoy 24/7 support. I've been using Namecheap since the very beginning of my blogging journey.

Namecheap has over 16 million domains under management and is perfect for purchasing a huge variety of domains, as well as privacy protection, email hosting, and DNS to protect your traffic.

I've bought all my domains from Namecheap and I cannot recommend it enough as the service and its support are stellar. Just like its name indicates, Namecheap is also the best option out there to get the best deals.



Hootsuite is what I use to schedule and publish all my social media posts on Twitter, Pinterest, Instagram, and Facebook. It's a fantastic blogging tool to automate your content and save tremendous amounts of time.

Hootsuite is a suite of social media tools that can simplify your marketing in an all-in-one management platform for all your social media accounts. You can access all your posts and reports in one place.

Hootsuite has free and paid plans but a paid plan is best to kickstart and boost your social media strategy, especially if you want to optimize all your accounts and let your engagement skyrocket.




Active Campaign is a superb tool for bloggers looking to harness the power of email marketing, marketing automation, sales automation, and CRM. It creates incredible relationships with your audience and helps you grow your blog.

I use Active Campaign to host my email lists and send weekly newsletters to my email subscribers with news, offers, product releases, and more. This tool is ideal to customize your communication with your readers.

Active Campaign is helping small business owners like bloggers automate a huge range of marketing techniques to grow their audience and meet their needs.  



Grammarly is a writing assistant that reviews spelling, grammar, punctuation, clarity, engagement, and delivery mistakes in English. It offers suggestions to avoid any errors and improve your writing.

I use Grammarly every day to create written content for my blog and it's an essential blogging tool you don't want to miss out on. It's easy to use and very effective at creating grammatically-correct, error-free, engaging content.

Grammarly also allows you to store all your content in one place and easily access previously edited articles to refresh them according to the latest writing and editing best practices for bloggers.

I am using Grammarly right now to write and edit this article as I talk to you about the super-effective features this blogging tool provides to ensure clarity and simplicity in your content.



Google Cloud Platform is where I store all documents and files for my blogging business. It's cheap, fast, and secure and helps me manage all data and email storage in one place.

Google also offers alongside Gmail and Google Drive a suite of powerful blogging tools and business apps to create, edit, and save documents, tables, forms, calendars, presentations, and more.

Google Cloud offers a free plan but a paid plan is best to take advantage of all the strong features that the platform offers to new and expert bloggers alike.




Google Analytics is the most important part of any successful blog that helps bloggers measure their website and content performance. It delivers valuable information on your audience by tracking website traffic.

I use Google Analytics daily for my 6-figure blog to monitor how well my articles and blog posts are doing and improve my content. This blogging tool is essential to create reports for your blog and analyze its performance.

Google Analytics is free to use and provides valuable data on your website like total visits, current users, bounce rate, and click-through rate. Install Google Analytics on your blog. It's the first thing every blogger should do.



Discord is the communication tool that I use for voice calls, video calls, text messaging, media, and file sharing between my team members. It's also very effective at community building and staying close to friends.

Discord is a strong blogging tool to talk to and hang out with your audience and create a community of like-minded people that support your blog.

Discord is organized by servers. You can think of a server as a community. If you want to chat directly with me and other people on the same journey as you, consider joining my server by following this invite link: https://pnpr.io/discord



Headline Analyzer is a blogging tool that helps create the most important part of any piece of content: the title. It provides incredible insights into the quality and emotional values of headlines.

I use Headline Analyzer for my blog every day to create irresistible, compelling headlines that make my blog posts rank better in the search results to drive tons of traffic through SEO.

Don't miss out on using Headline Analyzer to improve your blog post titles and actually make users click on them and read your articles from the beginning to the end.




Gimp is a cross-platform image editor available for free for bloggers and used for image manipulation and image editing. It's simple and powerful and designed to make editing pictures straightforward.

I use Gimp daily to improve the quality of images and photos that I share in my content on my blog and social media. Gimp is a free and open-source and the best blogging tool for the job.

Gimp offers many customization options and 3rd party plugins to boost productivity. It's tailored to every creator and you don't have to be a graphic designer, photographer, or illustrator to use it.


Check out the blogging course I created if you'd like to do the same as I did and start a blog yourself with practical tips and step-by-step instructions and all the exact methods and techniques that I used on Panaprium to make it a success.

You will learn how to build a highly successful blog with a massive audience of thousands of daily readers and get to the point where you can earn a full-time income that supports yourself and your family.

ENROLL IN COURSE

Online community
By purchasing a course or a bundle, you'll get access to the online community on Discord where you can chat with Alex and other students and ask any question you may have about blogging!

You'll get guidance, and support, and stay motivated by talking to people on the same journey as you to ensure you succeed in your blogging career.

Chat with us on Discord
Was this article helpful to you? Please tell us what you liked or didn't like in the comments below.