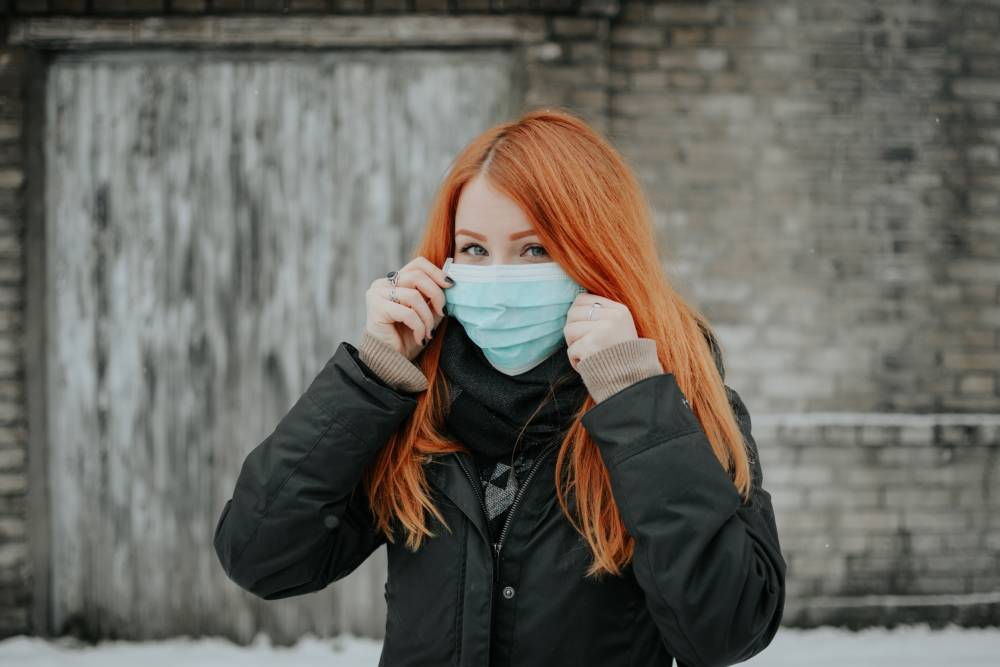 The Coronavirus Crisis is Killing the Old Fashion Industry

The coronavirus crisis is accelerating change in the fashion industry. Apparel and footwear brands have to face consumers' demand for more sustainability and digitalization.

Huge fast fashion stores like Zara in Madrid are slowly opening up after being forced to close during the COVID-19 pandemic. And new customers are rushing to try on new clothes, feel fabrics, and come up with new outfit ideas.

A lot of today's consumers prefer to try on clothing before buying it, even more so when they shop for a new style for the first time. But due to the lockdown caused by the coronavirus crisis, they had to shop online.

The Spanish group Inditex, which the world's largest fashion retailer, sold 44 percent less in the first quarter of 2020, from February to April, than in the same period last year.

Inditex owns massive fashion brands such as Pull & Bear, Massimo Dutti, and Zara. It registered huge losses for the first time in the company's history. But it still managed to increase its online sales by 50 percent, which is much more than its competitors such as GAP (13 percent) and H&M (32 percent).


Fast fashion is responsible for the huge growth of the textile and apparel industry over the last 20 years. But it isn't sustainable or ethical. It produces enormous amounts of waste, pollution, and greenhouse gas emissions.
Read up my definitive list of fast fashion brands and retailers to avoid because of their disastrous social and environmental impacts.
The coronavirus crisis is killing is old fashion industry by highlighting the need for profound changes. Industry leaders and consumers are calling for more sustainability, transparency, and accountability.
"Every crisis also offers the opportunity to think about how you want to shape your business for the future. Sustainability and the circular economy are becoming increasingly important for many consumers."

 - Alexander Birken, head of the Otto Group, an eCommerce retailer


In the fast fashion industry, more than half of the clothing items and accessories end up in the trash within a year. Textile wastes are piling up in landfills at an alarming rate.

Luckily, 45 percent of consumers are currently making more sustainable decisions when shopping, according to the 15 countries study from Accenture.

Sustainable fashion is one of the biggest positive influences of the COVID-19 pandemic. We are on the verge of a global economic, social, and environmental crisis, It's important to act now.

Everyone has a role to play. Fashion designers, brands, and retailers must take massive action to reduce waste, pollution, and carbon emissions.

As consumers, we have the power to drive change in the fashion industry. We choose the clothes we buy and who we support with our money.

We don't have to wait for another disaster to make meaningful changes. The Rana Plaza garment factory collapse in Dhaka Bangladesh caused the death of thousands of people and many more injured back in 2013 before fashion giants and consumers realized the need for better working conditions in supply chains.


The fashion industry is one of the largest polluters worldwide. Even if second-hand fashion is becoming increasingly popular, it's not enough to prevent the mass farming and killing of animals, the exploitation of underserved communities, and the catastrophic impact on climate change.
Check out my article on second-hand clothing helping sustainable fashion to learn more about this trend.



Fashion used to be slow, local, and expensive before the industrial revolution. Most textiles and apparel today are produced in East Asia then shipped worldwide.

The coronavirus pandemic made clear that the dependence on China causes issues. But large fashion corporations cannot move their production closer to Europe or the United States simply because the necessary capacities for their quantities aren't there.

Fashion brands and retailers are under huge pressure to act responsibly in the market today. If they want to keep customers who trust and are loyal to them, they must demonstrate deep care for social and environmental issues.

This unprecedented crisis requires drastic changes. Pablo Isla, Chief Executive Officer of Inditex, announced that the company will close up to 1,200 stores by 2021 to open 150 new larger ones that will serve as online stores and send digital orders.
"The current crisis is a challenge for Inditex, but the situation is even more difficult for most of the competitors, many small ones will not survive. Inditex is far ahead of its competitors in restructuring the stores and integrating online and offline business."

 - Simon Irwin, Credit Suisse Director


Many fashion shows were canceled due to the COVID-19 pandemic all around the world. People lost jobs, clothing stores had to close, textile factories stood still, and many businesses went bankrupt.

The American management consulting firm Boston Consulting Group (BCG) estimates that the fashion industry sales will drop by 30 percent in 2020 and 15 percent in 2021.

The coronavirus crisis hit the fashion world especially hard. The global textile and apparel industry revenue could drop by more than one-third in 2020. It's the equivalent of up to USD 640 billion in lost sales.


We must change the way we produce and consume clothes. To survive after the COVID-19 crisis, fashion businesses must include more sustainability practices in their daily operations.

Only producing and buying what we need is a great way to start being more sustainable with clothes. Designing and consuming fewer clothes of higher quality is the way to go forward.


Was this article helpful to you? Please tell us what you liked or didn't like in the comments below.