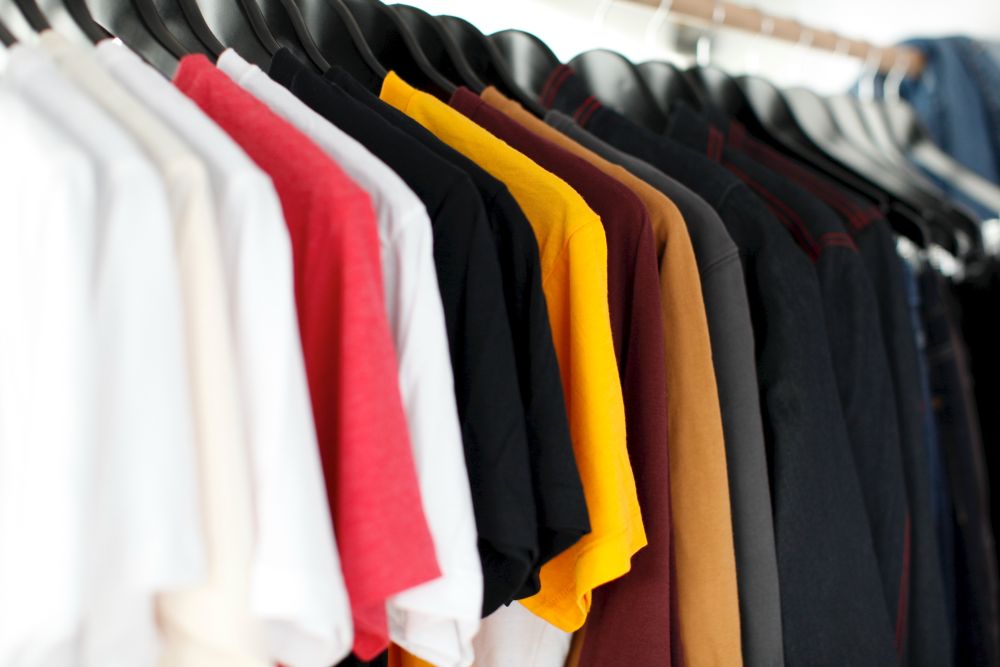 Second-Hand Clothing Is Helping Sustainable Fashion

Second-hand clothing is becoming a thing again. The market for affordable yet stylish used clothes is booming. Why?

Second-hand is helping the growth of sustainable fashion, raising awareness of environmental challenges, and making conscious clothes accessible to more people.

Consumers are now looking for more ways to make their wardrobe more sustainable. And buying new ethical clothing remains an expensive activity.

Second-hand clothing is perfect to help your wallet and the environment. Used clothing from thrift stores and resale shops helps clothes stay away from landfills.

We can already spot social media personalities and A-List celebrities such as Kim Kardashian, or Meghan, Duchess of Sussex, wearing vintage clothing.

Second-hand clothing is available in high-street stores, resales shops, and online. This is not only amazing for your budget, but also for the planet.

The 2016 report from the Nordic Council of Ministers found out that the reuse and recycling of over 100,000 tons of used textiles save 70 million cubic meters of water and 190,000 tons CO2 equivalent of greenhouse gases by negating the production of new textiles and materials.

Change is coming. Sustainable fashion is much more than a trend. It's a revolution.

Consumers are now asking for more eco-friendly products, including clothing made from sustainable materials, to reduce the environmental impact of their purchasing decisions.

Sometimes, those who can afford it buy new. But second-hand shopping is also a great way to find unique pieces nobody is currently wearing and revive old trends.

Many high-street chain stores and retail giants have now vintage and second-hand clothes available on their websites.

"Every brand is currently developing a point-of-view on how to coexist with secondhand."

 - James Reinhart, ThredUp co-founder, and CEO



Sustainability is everywhere in fashion right now. And everyone can contribute by choosing a more conscious wardrobe.

"The greatest threat to our planet is the belief that someone else will save it."

 - Robert Charles Swan, OBE, BA, FRS
The second-hand apparel market was valued at USD 28 billion in 2019 and is expected to reach USD 51 billion in 2023, according to GlobalData's assessment of the market.

More second-hand online marketplaces are opening up for consumers to buy and sell unwanted clothes effortlessly.

If you are looking to sell used clothes but don't know where to begin, check out my guide on how to rid of used clothes.
Vintage clothing is gaining a very large audience. A cultural shift in our society drives minimalism and modernity to replace boho-chic and florals.

Second-hand clothing raises awareness of sustainability in the fashion industry. With the thrill of the find in mind, second-hand is highly popular among Millenials and Gen Zs. It boosts creativity, originality, and values your uniqueness.

The second-hand market is offering affordable high-street products that are still stylish and original with the environment in mind.

The rise of eCommerce is also helping the second-hand market grow as well as sustainability in the fashion industry. Customers can turn to online vintage shops for original looks and outfits when the availability is limited locally.

"The popularity of online vintage shops is great for those who don't have access to everything a city such as New York has to offer."

 - Gabriel Held, New York Stylist, and vintage dealer
Buying second-hand clothes allows us to re-purpose and reuse old clothing to keep them from landfills. Second-hand clothing is overall a great way to produce less. It's always better to avoid manufacturing new garments that require tons of resources.

On the other hand, buying new clothes made from environmentally friendly materials encourages their production. It supports manufacturers, brands and retailers that go out of their way to make eco-friendly clothing.

Even ethical and sustainable fashion needs water and energy to makes clothing. The second-hand market is independent of the new apparel market. Both can coexist and grow as the demand for clothing continues to rise.

To minimize the environmental impact of fashion, the better choice would be to buy second-hand clothes made from sustainable materials. As sustainability becomes more popular and the fashion industry changes, consumers will have more affordable choices for conscious clothing.

I encourage you to buy second-hand clothing. Second-hand clothes are an excellent option to limit the environmental impact of your clothing purchases.

You will enjoy finding pieces nobody is wearing, and even designer items at a very affordable price. This is a great environmentally conscious alternative to fast fashion. You can go to vintage boutiques, second-hand markets or to online retailers.

Here are some amazing places to buy second-hand clothes online:

Do you know any other amazing places to shop second-hand online?

Was this article helpful to you? Please tell us what you liked or didn't like in the comments below.